Crowdfunding for business in India is more than just getting money
By: Jasmine Marfatia
Published On: August 09, 2018
Funds are an important, but not the only benefit of crowdfunding for business in India
Lack of funds has the potential to destroy millions of great ideas everyday. Access to seed capital has always been a problem for businesses and social entrepreneurs, not just in India, but everywhere. We already know that crowdfunding in India has taken off with a great start - at Impact Guru alone, we've been able to help our campaigners raise over 300 crores.
However, most of these campaigns have been aimed at helping individuals and families get medical assistance, or helping nonprofits run operations for their social initiatives. It was only a matter of time that entrepreneurs began to see the scope of crowdfunding for business in India.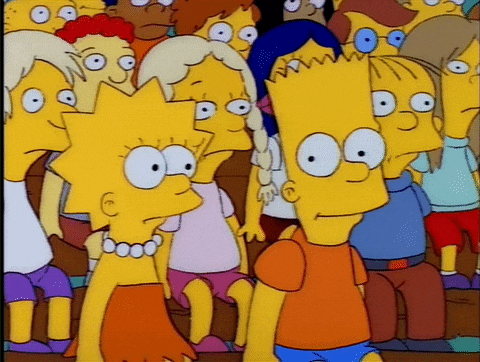 One of the biggest limitations we face with how crowdfunding works in India (with regards to raising funds for a startup or business), is the illegal status of equity crowdfunding in India. It is in fact, illegal to raise money through equity crowdfunding in India.
Donations and rewards based crowdfunding are the only way to do it. This is why entrepreneurs have found a way around this limitation, and used it to their advantage. They used crowdfunding platforms to reach out to millions of people, share their ideas, get feedback, start conversations, and finally, connect to potential investors.
Beyond that, the investment process would be carried out offline, and independent of the crowdfunding platform. What this goes to show is that funds are not the be-all-end-all of business crowdfunding.
Now you may wonder, why one should opt for crowdfunding, when there are other financing models such as investors, venture-capitalists, or micro-lending, that are also helping people get financial help for their businesses and startups. We've done a quick comparison to tell you just that.
Greater scope and access to other resources
While micro-lending is usually limited to entrepreneurs from low income backgrounds who would not be able to get a loan, crowdfunding can be done by anyone and everyone. You could be looking to expand a business, save a dying one, or simply increase budgets for your business.
To put it simply, the scope of crowdfunding is much more than any other method of financing. Moreover, you gain access to external resources, have opportunities to collaborate, as well as market your business efficiently and engage with your target audience.
Greater risk appetite
With crowdfunding, entrepreneurs do not have to worry about how to get investors for a startup in India. The crowd is who you pitch to. The fact that you receive small amounts of money from several people, as opposed to large sums from only a few people, makes the risk appetite far larger than otherwise.
Even high-risk businesses will be able to raise funds through crowdfunding, which would otherwise be difficult for them to do if they were to pitch to venture capitalists, or angel investors.
Financial limitations are fewer
With crowdfunding, there's no limit to how much you're allowed to raise. It all depends on the virality of your campaign, and the effort you put into making it successful. Even if you raise more than your target amount, the funds are yours. This freedom is not available with other forms of funding, because the lender is usually just one person, who will only give you a predetermined and fixed amount of money.
There is no repayment in crowdfunding
Since crowdfunding is primarily donations based, you don't repay any amount of the money you raise through your campaign. With micro-lending, you don't repay with interest, but the principal is usually paid back after the start-up for which is was borrowed, successfully makes money.
If the start up fails, the lenders funds may not be repaid at all - making it high risk for the micro-lenders. With investors on the other hand, they would become stakeholders, and consequently get profits from your company.
These are just a few reasons why crowdfunding for businesses in India is a good idea. The truth is that running a crowdfunding campaign is not very different from running an actual business - and in fact, it can actually prepare you for one.
Be it your communications skills, managerial skills, of decision making skills - running a crowdfunding campaign can actually help you become a better entrepreneur.
Strong business acumen
Strategy and execution sensibilities are the two most vital skills a business man should possess. When you spearhead a social campaign on a crowdfunding platform, you require quick and keen judgement, along with analytical skills to find the audience that will be most appealed by your cause.
Additionally, one has to set goals and targets, keeping in mind that the campaign could fail if unrealistic targets are set. It involves quick decision making, leadership skills and even quicker execution skills.
Running a successful business on social media
The first and foremost skill one needs to run a social media campaign is creativity. There is so much information that is so easily accessible, that if your campaign doesn't bring fresh ideas to the interwebs, it might get lost in the clutter. Social media platforms not only keeps you well informed, but it also makes you adept with using new technologies and apps. Even the smallest details like scheduling timely posts will make a huge difference.
Assuming that your campaign has had great reach on social media, you'll need to keep your audience engaged. It will give you a flair with relationship building, community management, and engagement.
Improves content writing skills
Writing a pitch for your campaign will range from a simple blog post to an impassioned campaign story. Content needs to be designed in a way that it answers every question that may crop up in the mind of a potential donor. Having said that, while your content needs to be extremely promising, it should not get boring. You will have to spend time planning the most emotive headline for your story, in order to grab eyeballs.
Creating multimedia content
Ask yourself if you're more likely to read a long boring post or click on a fun- looking video. Sky's the limit when it comes to getting creative with visual content. Aside from the standard pictorial content, there's so much to explore in terms of videos, animations, GIFs, and viral content like memes.
You will find yourself continually pulling strings to add energy to dry text content. Undoubtedly, the engagement that you earn from your audience will match your efforts of taking your fundraiser to a new high.
Marketing and communication skills
The most important aspect of any business is to create awareness about your cause. If people don't know who you are, or what you're doing, they will not be interested in collaborating. Additionally, marketing requires fostering goodwill, building relationships, and collaborating, all of which are essential entrepreneurial and business management skills.
It will require you to analyze every detail of your campaign and chalk out which communication platform is best suited for you. This may require you to learn how to improve communication skills.
Time management and decision making skills
Though it can be daunting at first, you will find yourself juggling several tasks at the same time. There will be a lot of strategy planning, creating content, operational and technical work, and even scheduling and engaging in interactions on social media. In the bargain, you will learn the art of multitasking, one that will take you a long way in any business.
While you may be a natural entrepreneur, polishing certain skills will only make you better at running a successful business. What better way to hone these skills than being the CEO of your own little crowdfunding campaign? If you've managed to run a successful campaign, consider yourself prepared for anything that a challenging business can throw at you.
We suggest you also read:
What young entrepreneurs should know about crowdfunding for a business in India
Crowdfunding regulations in India: All you need to know
If you have any feedback or comments related to this article, reach out to us at [email protected]