Creative Crowdfunding in India: How to get your dream project funded
By: Rukmini Chopra
Published On: June 29, 2018
Creative crowdfunding is beginning to grow big in India. Here's everything you need to know...
Creativity has no limits and there are some crowdfunding campaigns that stand true to this fact. Zack Brown's campaign on Kickstarter is known the world over for its enormous as well as surprising success.
The man opted for crowdfunding and started a fundraiser for $10, to make a potato salad. But thanks to his brilliant marketing skills, Brown managed to raise $55, 492 which is 37,000 rupees!
He referred to himself as Zack "Danger" Brown, which added to the quirkiness of his campaign. More than 7,000 people pledged to his campaign and Brown ended up hosting a potato salad party that was attended by close to a thousand people.
Now that's what we call a successful campaign for a creative cause!
But to dwell further into creative crowdfunding, it's important for you to first understand what this practice is all about.
Creative crowdfunding: Raising funds for a creative cause
Creative crowdfunding put in the most simple way, is the practice of raising funds for a creative causes. Some examples include; raising funds for a feature film, for an event, for initiatives like painting walls, etc.
Now you may argue that creativity is subjective and any and everything (like potato salads), can come under creative crowdfunding. Fair enough. However there is a demarcation that needs to be recognized between creative crowdfunding and other kinds.
If you are raising funds for a medical emergency, the same will come under the medical crowdfunding category. And if you are raising funds for a social cause say educating young girls or eradicating hunger, then the same will come under the social/NGO crowdfunding category.
However if you raise funds for an NGO that is working towards a creative cause, such as restoring a monument, then that comes under social creative crowdfunding.
A life saviour for artists
Creative crowdfunding is proving to be a life-saviour for artists that cannot get financial backing through investors, corporate sponsors etc.
While there are many artists that are funded for through creative agencies, there are others who hail from underprivileged backgrounds and do not have the luxury to even go through the mediums mentioned above. As a result, many of them hold back from achieving their dreams.
Though conventional and mainstream filmmakers have producers funding their projects, there are several indie filmmakers who are left to fend for themselves, as they do not get that kind of financial support owing to their unconventional content.
Hence many of them crowdfund for their films. The same goes for poets and authors that are looking for financial backing to get their books published or for musicians that are looking to buy adequate instruments to practice and perform.
What kind of creative causes can you crowdfund for?
Now that you have a better understanding about creative crowdfunding, here's a list of creative causes that you can raise funds for:
1: Filmmaking
Not only is filmmaking a tedious process, but it is also an expensive one. From the cost of filming equipment, to the locations, to the salary of actors, to marketing and advertising, each aspect of making a film costs considerable amount of money. Hence crowdfunding is being used by filmmakers to pay for the expensive budgets.
Utkarsh Goel, a college student, didn't have enough funds for his short film. As a result, he started a fundraiser with us and raised Rs. 53,000 through 17 donors! You can read about his success story here.
Films such as Veronica Mars, Super Troopers, Gosnell, are some of the many big budgeted films that have been crowdfunded for. In Bollywood, the first crowdfunded film was Manthan (1976), starring Smita Patil.
Tough there are not many full-fledged feature films that are being crowdfunded for, the practice is being applied to indie movies.
Here's a list of Top Crowdfunded Films That You Should Watch Right Away!
If you are raising funds for a film and are looking to promote it, it's a good idea to rope in members from the fraternity itself. You can ask other filmmakers, as well as the cast and crew members to share your fundraiser on social media.
You can also reach out film institutes, academies, production houses etc. on social media and share your fundraiser among them.
2: A community event
There are a lot of community events that keep happening annually such as wall painting or decorating an area inside the colony, cultural events such as fancy dress competitions for kids, housie parties, religious events such as Diwali and Holi gatherings etc.
Crowdfunding can help you pay for refreshments, all the necessary equipment such as decorative material, mike and speakers, etc.
To promote your fundraiser for a community event, rope in all community members as well as their friends and relatives to spread awareness about your cause. You can also ask the local authorities such as the district head, the secretary of the building, the trustee, brokers etc to use their contacts to share your fundraiser.
3: Cultural events
If you want to host cultural events such as a Bharatanatyam contest, a folk musical event, a festive play such as the Ram-Leela, etc, then crowdfunding can help you pay for the costs of the venue, the costume of the participants, the arrangements etc.
For a fundraiser on cultural events, it's best to get in touch with cultural groups on social media and share your fundraiser among them. You can also reach out to social media influencers and ask them to help you out.
4: A school/college project
There comes a point in every student's life where he or she is required to prove their worth with a mind-blowing project, especially if they are science students!
We all have come across end number of films as well as TV shows where school/college students are shown working extensively on complicated projects, hoping against hope that their masterworks would get them that much desired A+.
Remember Joe's character from 3 Idiots and the drone he was trying to create?
Crowdfunding can be a great way to pay for all the stationery as well as other materials that you need to complete a science or art project.
For your fundraiser for a creative projects, the best bet is to ask your classmates as well as other students from your school/ college to share your fundraiser. Rope in as many students as possible so that your fundraiser gets maximum donations.
5: Publishing books
There are a million authors, trying to make a living through their talent of writing. The chances of one's book reaching the shelves of Crossword are slim, considering the fierce competition. As a result, many of these aspiring authors resort to publishing their books with their own money.
But while some privileged writers have this option, there are others, that do not have the means to do so. Hence they are stuck, waiting for a publishing house to choose them from thousands. But it doesn't have to be that way, especially with a medium such as creative crowdfunding.
The same allows writers to raise funds so that they get the opportunity to publish their work.
To rope in supporters for a book-related project, it's best to reach out to librarians, workers at publishing houses, book clubs on social media, to get as many donations as possible.
6: Poetry and stand up acts
Stand-up comedy luckily is gaining popularity in India with names like Sahil Shah, Abhishek Upmanyu, Aditi Mittal etc. making a name in this industry. Poetry recitals too are taking centre stage and are becoming popular.
There are venues such as Canvas Laugh Club that are giving these artists space to showcase their talent.
You can rope in rope in workers involved with comedy clubs, comedy groups on social media, etc. You can even reach out to established artists and ask them to support your cause and they most likely will since they can relate to your needs.
7: Cooking classes
If you are a die-hard fan of MasterChef Australia and wish to be the next Sanjeev Kapoor or Tarla Dalal, don't let the lack of funds hold you back! Enrolling in advanced cooking classes can be an expensive affair.
And what if you wish to take a culinary course abroad? Crowdfunding can be a great way to ensure that you have the funds to pay for all those costly classes and courses. You can also make use of the money to start your own cooking classes.
To rope in supporters for this type of a fundraiser, make sure you contact cookery channels on social media such as Tasty, So Yummy etc. You can contact some of the visitors on these pages who are foodies and cooking enthusiasts and ask them to donate to your cause.
8: Handicrafts exhibition
Let's face it, art is an expensive affair not only in India, but worldwide. If you are an artist whose livelihood depends on his/her paintings, sculptures, handicrafts etc., there's a chance you'll have to go through your share of ordeals, before you become the next Picasso.
From the materials required to make artwork to hosting an exhibition for their work, artists have to shell out money at every step of the way. Hence crowdfunding can help you cover those costs!
Approach art colleges and ask professors and other staff members to support your cause. You can also reach out to local artists that hold exhibitions on a regular basis.
Make sure you ask them to contribute small amounts as like you, they are trying to make a living with their art too!
Types of creative crowdfunding
1: Donation-based crowdfunding
In donation-based crowdfunding, the campaigner doesn't have to pay back the money he/she raised for their cause. The campaigners can thank their donors through simple ways such as sending across gift hampers, or calling them out on social media.
2: Reward-based creative crowdfunding
In rewards-based crowdfunding, people can help you with your project or business, in return for some rewards. So if there's a person investing in your film that you are crowdfunding for, he or she needs to get some reward in return for helping you out.
Other types of crowdfunding include equity-based and debt crowdfunding and you can read about them here.
3: The rise of social creative crowdfunding
This type of crowdfunding entails a person or an organization raising funds to give back to society through creative means- raising funds to restore a monument or community centre, raising funds to conduct a dance workshop for underprivileged kids, or even raising funds for a documentary that highlights a social issue.
FLY Dance Foundation is a dance academy that caters to underprivileged children. The foundation is two years old and has helped more than 100 children hailing from low-income families.
They conduct dance workshops for free for these children and help them learn various forms of dance such as Street Jazz, Funk Jazz, Ballet etc.
Not only is this academy promoting creativity through dance but is also helping the needy and giving back to society in a unique way.
They started a fundraiser to maintain and expand their academy. You can read more about their cause here.
Things to keep in mind for creative crowdfunding
It's a given that if you are raising funds for a creative cause, then the way you present it also needs to be creative. Unless you raising funds for a medical or a serious social cause, creative crowdfunding lets you push barriers and think out-of-the-box.
This is your one opportunity to go all out and attract as many donors as possible. But before you do that, here are a few things for you to keep in mind:
1: Keep it casual: Use an informal, light-hearted tone
In creative crowdfunding, what helps is using an informal and a humorous tone as well, for your fundraiser stories. You can use anecdotes to make your story interesting and add a few puns here and there to make it a fun read.
Here's an example of a fundraiser story written in a light-hearted yet engaging manner.
2: Use visual aids: Make use of appealing pictures and videos
Nothing makes a story more dull than just a plain text. Adding visuals is a must, and even more so when you are fundraising for a creative cause. Adding tons of pictures, GIFs and videos makes your story an easy read and helps it reach maximum people. People may not have the time to read your entire story hence visuals will help them get a clarity about your cause.
3: Use social-media wisely: Tackle Whatsapp, Facebook, Instagram and Twitter
Social media mediums such as Facebook, Twitter and Instagram are all for creativity and provide users maximum opportunities to be as creative as possible. Make use of tools such as live videos (on Facebook), Instagram stories, Instagram boomerangs, filters for pictures, profile pictures and Facebook covers etc.
It's a fact that your fundraiser will get the boost it needs through the power of social media. Hence make sure, you are using the platform right to get maximum donors!
4: Promotional events: Host musical gigs, streets plays, gaming events
You can go the extra mile and promote your creative cause through promotional gigs such as street plays, musical performances, gaming events etc. Though crowdfunding is an online medium, promoting your fundraiser offline will get you brownie points and help you reach out to more donors.
So, are you all set to let your creative juices flow?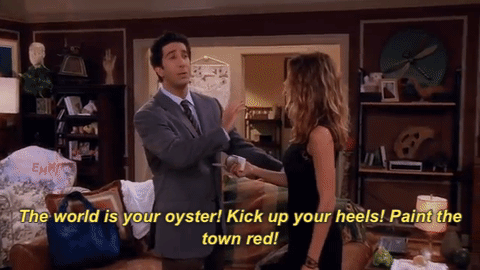 We suggest you also read:
The Top 9 Craziest Crowdfunding Campaigns We've Seen
A Complete Guide To Reward Based Crowdfunding In India
If you have any comments or feedback, reach out to us at