Fundraising 101: A Complete Guide To Raising Money For Any Cause
By: Divya Kilikar
Published On: October 15, 2018
Here's a guide to help you out with all questions related to fundraising in India. Read on!
Asking for donations has never been easy. Our strategy as campaigners continue to evolve over time. We're constantly looking for better ways to frame an appeal, more effective ways to approach people and unique ideas to help us stand out with our fundraiser in India.
You read more and more blogs and advice on how to raise funds for a cause and slowly, they're convincing you that you can't do it. According to them, you need the persuading skills of a salesman, the connections of a PR professional and the strategic thinking of a marketer. And it goes without saying that you need to be able to manage finances.
Of course, those skills are helpful, but maybe it's not as hard as it sounds in reality. Today, just about anyone can do it - and they do do it. There's enough evidence to back up fundraising in India.
Thousands of first-time campaigners, especially through fundraising websites, all around the world have seen their goals being surpassed with relative ease as they find hundreds of backers in a short span of time.
How did the fundraising India industry make this a possibility and how can you do it too? All it takes is to have an idea of the basics and build your own strategy from there.
The 5 Key Elements of Any Successful Fundraiser in India
Whether you're doing it online or offline, long-term or short-term, every fundraising initiative has the same requisites:
A well-crafted appeal: Give the reader a clear picture of the situation
Whether it's on a crowdfunding platform or a poster on a bathroom wall, you'll need to make an appeal that gives the reader a clear picture of the situation.
Talk about the problem clearly, how your solution works, costs, who's benefiting and why you need financial help. And you need to keep it short.
Sounds tough? We've broken it down for you here and here.
Imagery is everything: Use photos and videos
This is especially important when you're fundraising online. The best appeal and the most noble cause will probably go unnoticed if you don't throw in some solid evidence - and this will come from photos, videos, testimonials and documents.
A social media presence: Use Facebook and Instagram
Facebook and Whatsapp are the two major tools that help our campaigners access donors in India. Having an established presence on either of these channels or both will be paramount to helping you find donors.
If you do not have a social media account, ask a family member or a close friend if you can use theirs to promote your fundraiser.
Fund utilization plan: Provide a breakdown
Even after your donors understand your cause and its importance, they'll still need to know exactly where the money is going. Chart out a solid fund utilization plan, highlighting different costs involved in making your project a reality.
Promotion strategy: Chalk out a proper plan
How do you plan to let people know what you're up to? How often will you post on social media? Will you be putting up posters and where? How will you make personal appeals? What media houses/influencers will you approach to help spread the word?
Bonus: A theme helps people remember your fundraiser
When Harry turned 78, he raised funds in honor of his birthday on charity: water by asking people to donate $78!
When you're raising funds, an easily memorable theme like birthdays, anniversaries, seasons like Christmas, specific time periods dedicated to causes like Breast Cancer Awareness Month and so on helps make a unique impression. This applies to online fundraising as well!
Here's how two friends used their birthdays to fund the education of underprivileged girls.
Remember what puts the fun in fundraising: That there are no hard and fast rules!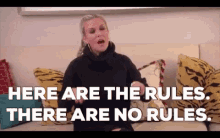 You are in charge of your fundraiser- how you promote it, which audience you approach and so on. Be flexible and experiment with new techniques as you explore these 5 elements, whether you're fundraising online or offline.
For example, instead of a traditional appeal which is in the form of a letter, consider shooting a video instead where you make a spoken, informal appeal. Instead of announcing your fundraising event on social media, consider making it a "surprise" event to pique curiosity.
Going Old School - How to Crack Offline Fundraising
Though the culture of giving is more prominent online, offline fundraising events are still quite popular and effective, as they give room for interaction and fun!
If you're raising funds offline, you're most likely targeting a particular neighborhood, community or region. Here are different ways to reach out to them:
Bring together a core group of people that will be working on the initiative.
Distribute tasks evenly - different people can plan different events; some can take care of the official social media handle if there is one. If there isn't, ask them to write posts for everyone to put up on their own social media profiles.
Some can work on personal appeals, others can keep track of finances and so on. But make sure every single person is doing their bit to promote the cause through social media and word of mouth.
Plan a local event to attract maximum attention right in the beginning.
Try partnering with a small local business like a catering company or a gift shop and ask them to promote your cause too!
Your event can be a paid pool party, a book/clothes swap, a garage sale, the traditional American lemonade stand - don't hold back on ideas.
In fact, here's 101 more to start you off! Start posting on social media at least a few weeks in advance and get your neighbors to share. Ask your local library or other public buildings around to let you pin up posters in their reception.
Talk about the event's success on social media after.
Mention how much you raised, whom it helped and how, and thank the people that showed up! This will encourage more people to attend your next event.
You can even personally thank the top contributors at your event and ask if they'd like to be more involved. The more hands you have on an offline fundraising project, the more you raise.
Consider placing a jar in local stores and public buildings.
Though this may be a slow and long-term method of fundraising, it may work faster if you promote it right.
Address the people that missed your event and still want to help out; tell them about the jar and they'll contribute the next time they see it. You can even ask employees at these stores to ask customers if they'd like to donate just before they leave. Sometimes, all it takes is a simple, quick reminder.
Try offering rewards for larger donations.
It can be as simple as a free entry to your next event. Today, rewards are used popularly through crowdfunding as well, as they've always been a great way to give that extra push that some hesitant potential donors may need.
Partner with someone who's an expert on something!
Get an expert who cares about your cause to hold a workshop for free, and sell tickets for it. It can be a creative writing class, a dancing lesson, a gym training session and more. They'll promote the event (and thus, your cause) on their social media without you needing to ask.
More Offline Fundraising Tips
1: Offer a social media shoutout
Offer a shoutout or any small reward to the top five people who get the most number of friends or family members to donate money.
An inexpensive little incentive can encourage your audience to spread the word for you!
2: Ask the kids you know to raise awareness about your event in local schools and colleges through word of mouth and social media.
It's the quickest and easiest way to reach a large population of locals. Also, if one kid is willing to show up, she's likely to ask her friends to tag along.
While the tips above would work well for a nonprofit, charitable trust, and community-related or personal causes, they're not likely to be the best way to approach a medical fundraising initiative.
Are you raising funds for an emergency or a medical situation? Offline fundraising may be too time-consuming or tedious for you. Consider medical crowdfunding now!
The Tech Savvy Route: How to Crack Online Fundraising in India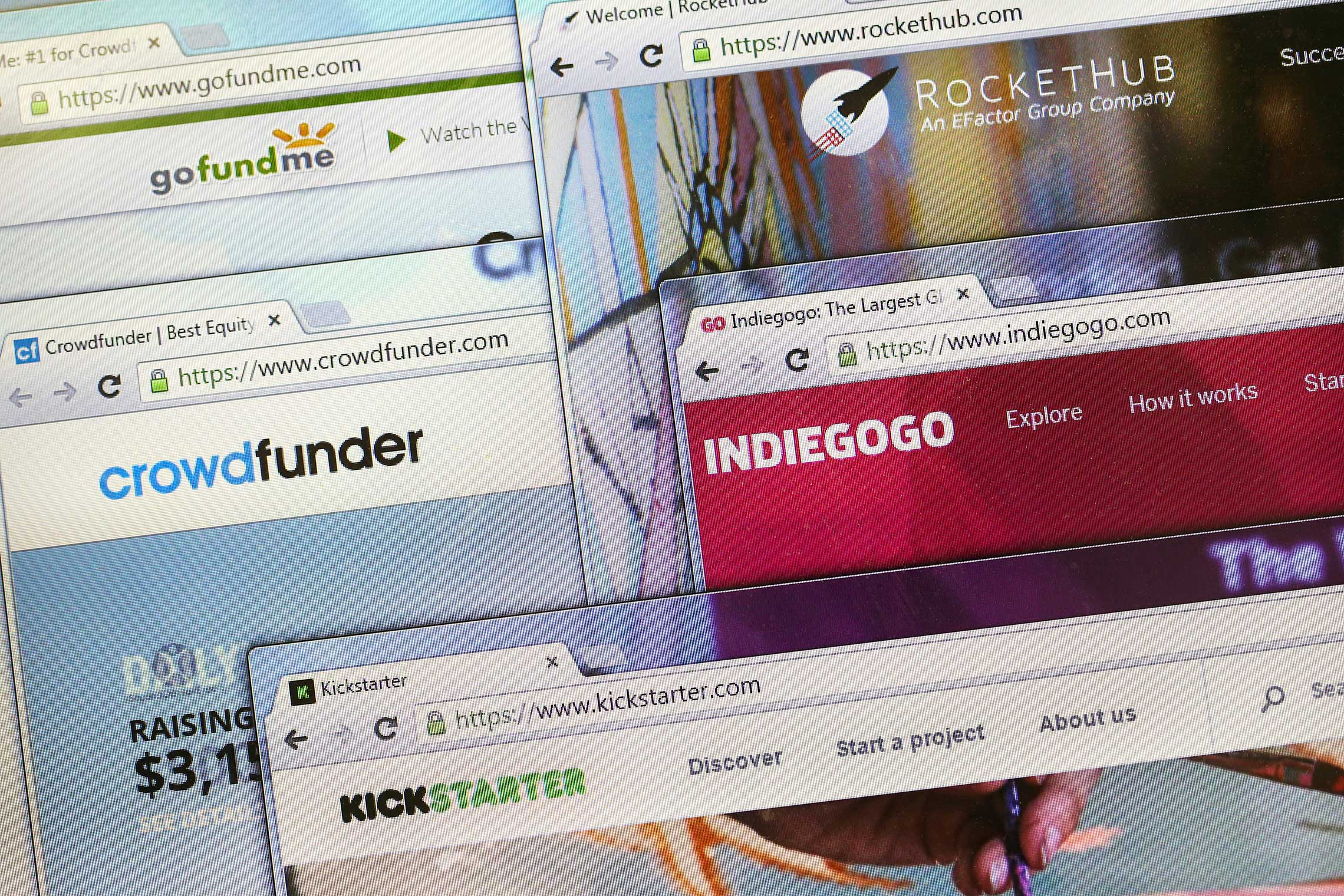 1: Choose the quicker option of fundraising
You don't have the time or space to organize events. Or maybe you don't want to limit your efforts locally - you're expecting funds to pour in from all around the country, or even the globe.
Whatever your reason is, it's always a great idea to choose the quicker, hassle-free option of online fundraising, or crowdfunding - the idea of collecting a little from a lot of people to fund one end goal.
New to crowdfunding? Here's more on how it works!
2: The best first step is to educate your primary networks about crowdfunding (and about your cause).
Yes, Indians alone have contributed crores of rupees to the crowdfunding industry. However, there are still a lot of people who have no idea about the concept.
Since your friends and family will be your first donors, it's a good idea to tell them what you're up to before you launch your fundraiser.
3: Again, we cannot stress on this enough - work on a good, solid appeal! Different causes require you to make different kind of appeals, but ideally, your tone should be sincere, straightforward and you'll need to provide the details any donor would be curious to know, including fund utilization, the why, how, what, who and when.
Pro tip: Add good images and you get a gold star in crowdfunding
4: Get your primary donors to make their donations the moment your fundraiser is live.
A fundraiser that has been empty for longer than a few hours is already unattractive to a stranger. Make sure your friends and family donate and share your fundraiser page ASAP.
5: Post regular updates on your progress
This should be done with both with your crowdfunding efforts and the project itself. Transparency is paramount to convincing potential donors. Moreover, they also help pique interest.
"A big thank you to all our lovely donors for helping us reach 20% of our goal amount in 4 hours! You guys are the absolute best." A post like this will encourage more shares and thus, more donations.
6: Time to level up your promotional activity
Once you've got your primary networks covered, you begin addressing your secondary networks; your colleagues, acquaintances, old friends and distant family. Personal messages, emails, even calls will help you get back in touch and make an appeal.
Speaking of emails; yes, they still work! Here's how you tackle fundraising with smart emails.
7: Don't forget about the support fundraiser
In a country like India where even the wealthy are quick to mistrust those who ask for donations, the support fundraiser is extremely helpful in validating your project.
Get your family and friends to start support fundraisers to promote your fundraiser as their own cause among their contacts.
8: Get social media influencers and media houses to talk about you
Humans of Bombay often puts up Instagram stories and posts about causes and fundraisers. Try getting in touch with similar influencers who you think may relate to your cause.
More Online Fundraising Tips
#Consider getting professional aid.
You can get a great story written or social media advertising done to give your fundraiser the push it needs. Every fundraiser slowly down after the initial 30-50% could use a bit of a nudge.
In India, Facebook and Whatsapp work the best for personal fundraisers, while Instagram is useful if you're an influential (or can get one to help). Use Whatsapp broadcast, relevant Facebook groups and the stories feature to reach out to more potential donors.
All set to start fundraising?
We suggest you also read:
How Medical Fundraising In India Is Beating Cancer
Why Are Visuals Important In Online Fundraising? Here's The Simple Answer
If you have any questions or comments about fundraising, reach out to us at info@impactguru.com!