A Complete Guide to Reward based Crowdfunding in India
By: Fatema Diwan
Published On: May 18, 2018
We tell you all you need to know about rewards based crowdfunding. Read on!
Crowdfunding in India has adapted over the years to the needs of various campaigners raising funds for various causes. Alternatively, campaigners have adapted various models, derived from the west for the most part, to suit their own fundraising needs.
What's the big deal about crowdfunding?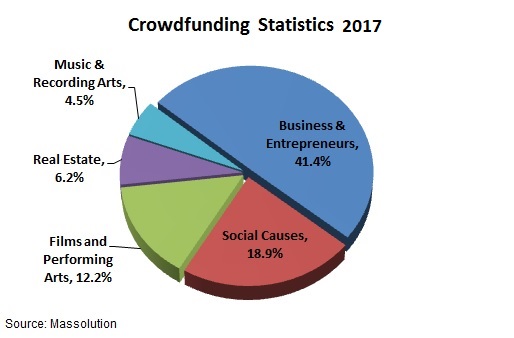 Image credit: Massolution
To put it simply, crowdfunding has made many projects and ideas a reality. Funds is a major obstacle for many small-business owners, college students, artists and nonprofits trying to launch and run projects.
Crowdfunding has put the power into the hands of the people, to make a difference with their ideas and their philanthropy. In a way, it is purely democratic, pooling in the support of the masses.
It has helped startups and small businesses go directly to its "consumer" for funding, it has helped students get help to pay for their education without taking loans. It has made creative projects, documentaries, films, photo books etc possible.
Image credit: FilmCourage
In India, crowdfunding has been primarily helpful to help middle and lower-income families afford life-saving treatments for themselves or their loved ones, it has also aided nonprofits in raising money to fight social issues and manage disasters.
Some of the popular types of crowdfunding that have emerged are:
Donation based crowdfunding

Rewards based crowdfunding

Equity based crowdfunding

Peer-to-peer crowdfunding
What is reward based crowdfunding?
Someone pitches an idea or project, thousands back it with their contributions and get rewarded, ideally with the product/ service they have invested in, or with other rewards mentioned by the campaigner in prior.
Rewards based crowdfunding is especially popular among startups and businesses that provide the product or service in return for funding to start or run the business, on reward based crowdfunding platforms. It has been widely used by creative projects too.
In the west, Kickstarter and Indiegogo have emerged as the top two platforms for reward based crowdfunding. The pebble watch, launched on Kickstarter in 2015 stands as a stellar example of how the crowdfunding reward ideas was used to launch a product successfully in the market.
Pebble has been able to raise the three largest sums ever raised on Kickstarter out of four. Read about their campaign and its success here.
How does rewards based crowdfunding work?
Image credit: Impact Hub Westminster
Step 1: Hatch a plan
Planning ahead is crucial to running a good fundraiser. If you are a startup, come up with the blueprint and calculate the cost of the product / service you wish to offer. For creative projects too, figure out the final cost of the movie or artwork you wish to prepare.
Step 2: Fix your rewards
After you've arrived at your goal amount, fix your rewards. While some campaigners prefer to fix a single contribution amount for their product, others provide a range of rewards for different contribution amounts.
If you offer multiple products or services, each one is obviously priced differently and thus can be given against a different contribution amount. If you have difficulty selecting your rewards, read this quick article.
Step 3: Start a fundraiser
Make sure you write a solid pitch for your story and are clear about the rewards. If you can mention the delivery date for the rewards as well. Fundable gives you 3 great tips to write a good pitch, read here.
Step 4: Find backers
Promote your fundraiser on social media to find backers. Target your core community first, if your product is a video game, you obviously know who'd be the first takers! You can also host offline events (a demo of your product, maybe?) to bring supporters to your fundraiser.
Step 5: Fulfill your commitment
For most platforms, the liability falls on the campaigner to fulfill the commitment made to the contributors. Make sure you set a realistic timeline at which you'd be able to deliver, keep them updated about your progress and of course, say Thank you!
Two types of rewards crowdfunding: All or Nothing & Keep What You Get
Most crowdfunding platforms offer one or both of these models for reward based crowdfunding. Ensure you select a model that suits you the best.
#All or Nothing Model
There is a compulsion to reach your goal amount. If you do not reach you goal in the stipulated number of days, your fundraiser is nullified and donations are given back to the supporters.
The model essentially works for start ups and creative projects. It is done because, most often, without the necessary funds (the number mentioned on the goal amount) the project won't be able to take off at all.
Donors are more likely to donate and in higher amounts, since the stakes are high. This model has proven to have a higher success rate, here's why.
#Keep-What-You-Get Model
Like the name suggest, you keep how much ever you are able to raise. There is no penalty for not reaching the goal amount. This usually works best for NGOs and medical causes, where no matter the amount, the funds are always useful.
A quick myth-buster - It may seem like reward based crowdfunding is only for young entrepreneurs or artists, but literally anyone can use it for any cause. Of course, the model fits certain causes better than others, but there's no reason you should dismiss giving rewards for your donation based crowdfunding campaign too.
In fact, if you are an NGO or even a medical cause gathering donation, free or cheap rewards like a thank you card or a thank you shout out on social media can be a good idea!
Reward crowdfunding: What kind of rewards can you offer? Tangible vs. Intangible
Picking the right kind of reward is key to the success of your campaign. Most backers are contributing for the reward itself (remember, this is very different from a donation based crowdfunding campaign that offers rewards as a token of gratitude, there the donor doesn't expect anything in return, however, here your backer expects something in return).
While tangible rewards like a product or a service work great, you'd be astonish to know how far intangible rewards go too!
Here's a quick look at some great intangible reward ideas for student projects.
Not a start-up or a business? You can still give out these almost free and easy rewards under crowdfunding reward ideas:
If you are an NGO or a student cause, that doesn't have products or services to offer, you can still use rewards to attract donors. Here are some cheap and easy reward ideas for your crowdfunding campaign.
#Goodies or Merchandise
You can give away goodies (a mug, a T-shirt, a pen etc.) or merchandise of your organisation or even college as rewards to those who support your cause or project. Merchandising also works as a great way to achieve donor recall, bringing the donor back to your cause.
#Thank you cards
Personalised thank you cards can be the most endearing reward ideas, especially for an NGO or a medical patient. If it's not possible for you to send an actual card to all your donors, send an e-card for sure!
#Free invites
For those dealing with creative causes, you could send free invites to your exhibition, movie premier or any performance
#Meet and greet
Many NGOs who have tied up with celebrities offer meet and greet with their ambassadors as a reward. Magic Bus Foundation raised funds offering meet and greet with over 18 Indian celebrities.
Alternatively, you can also get your donors to meet those they've impacted. Host a meet and greet with the children or women or people your NGO supports!
#Social media shout-outs
The young these days find more fulfillment in social media mentions than in gifts. Tag some of your supporters on your social media handle and thank them publicly. This will help further in drawing their friends and other social media connections to your cause too.
#Name mentions
Name mentions make the donor feel special and that they are actually a part of your initiative. If someone is contributing for a classroom or to build a school, you can offer to engrave their name in some area.
Here are some great rewards offered by our past campaigners:
Why should you offer rewards? How and Who does reward based crowdfunding help
Though reward-based crowdfunding, like mentioned before, is different from a donation based campaign that offers rewards, in both cases giving rewards can prove to be more advantageous than just bringing in donors. Here's how rewards help based on what you are raising funds for:
For Startups
#Provides capital
Crowdfunding has become a new way for startups and small businesses to raise seed funds to launch their idea or project. Instead of pitching to investors, the pitch is made to the consumer themselves.
#Pre-sales
Reward crowdfunding helps you pre-sell your product or concept to the consumer, thus helping you test the market for your product or service.
#It helps in marketing
Promoting your crowdfunding campaign can help you spread the word about your product/service. Your supporters can turn into word-of-mouth promoters for your product since they've already invested in it.
Use you crowdfunding campaign as a means to talk about your product, what it can do and why it is unique.
#Get feedback
As young entrepreneurs, it is natural to think highly of one's own product or service. Your crowdfunding campaign can help you receive reviews and feedback from your potential customers that could help make your product better.
#Brings loyal customers
Rest assured, those who have backed your project will continue to be loyal towards it (if it's good of course).
For NGOs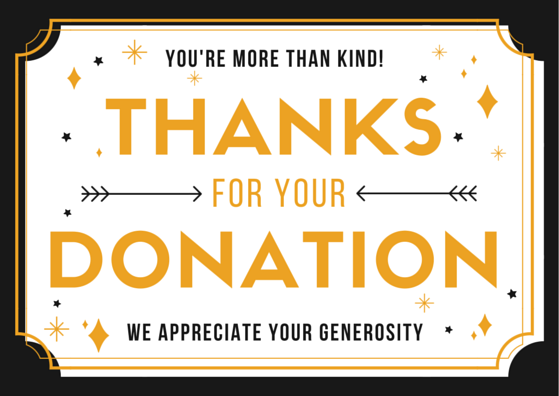 #Donor recall
Tangible rewards in terms of merchandise, a post card or even a thank you note can go a long way in bringing back recurring donors to you cause. The reward will act as a reminder for them to come back to your NGO the next time they feel generous.
#Publicity
Especially for smaller NGOs, giving rewards can be a great way to increase the visibility of your organisation and the work you do. Eg. Say you give calendars as a reward, highlighting each month with your activity or the people you've made an impact to.
#Trust
Rewards like postcards from the field with testimonials or a painting made by children your NGO helps, or even report cards if you work in education, can help build trust in the donor that his contribution was used with credibility to make a difference.
#Convert the undecided donor
Though donors don't always look for incentives, it does steer their minds if they see some. A donor who's not sure whether they would like to donate may just contribute if you offer interesting rewards.
For creative projects
#Exposure
Creative causes are often funded by fans or by the community of artists themselves, this can help you take your project and your talent to many industry experts, giving you great exposure.
#Audience
Just like for startups, crowdfunding campaigns help bring customers, creative crowdfunding with rewards can help build an audience for you. Say, for example, you are releasing a short film.
Your backers have invested in you which means they are naturally excited about your premise, they might go tell more people thus building an audience for you. If you crowdfund for multiple short films, over time you will build a pool of audience and backers that appreciate and encourage your talent.
#Sustain and run
Most creative projects have to be terminated in the middle or don't take off despite good potential because, very few people are willing to take the risk to fund them. Crowdfunding lets your future audience fund you thus decreasing the risk and increasing the chances of your project being a success!
Common Mistakes with Rewards Crowdfunding
While rewards crowdfunding works for most, many new campaigners often make the following mistakes which prevents them from reaching their goal.
#Don't give too many rewards
Choices are nice but don't go overboard with them. According to this Indiegogo blog, you should restrict your rewards to 2-5. Too many choices might end up confusing your donors.
#Don't promise too much
Don't go overboard while promising rewards. If you over promise and under deliver it might do you more harm than good.
#Get your goal amount right
Many campaigners find that they are falling short of funds to run their venture even after they hit their goal amount. Take your time to estimate costs and always keep room for unexpected expenses. Don't let your venture fail even after you hit your crowdfunding goal.
#Give yourself enough time to ship the rewards
Most campaigners don't give themselves enough time to ship the rewards. According to Indiegogo, if you are going to ship a product, give yourself at least 12 months to do so. Other rewards might need lesser time but be judicious about it.
Go ahead! Start a fundraiser and share your experience with us!
We suggest you also read:
Donation-Based Crowdfunding: 20 Hacks To A Successful Fundraiser And More