Donation-Based Crowdfunding: 20 New Hacks to a Successful Fundraiser and More
By: Divya Kilikar
Published On: May 25, 2018
Here's everything you need to know about donation-based crowdfunding and effective crowdfunding hacks to raise quick funds!
The only effective way to drive change is to first fund it. It's been proven time and again. Without funding, there is no productivity. Without funding, there is no impact.
If you want to push an underprivileged family to progress, you need to make it an employable opportunity rather than a voluntary one.
And with so much poverty, hunger, thirst, abuse, unemployment and slavery rampant in many parts of the world, it is inevitable that donation-based crowdfunding is the most supported and used model to empower communities and individuals.
Indian donation-based crowdfunding platforms have raised crores of rupees towards social good in the past few years. The top causes Indians seem most inclined to support are healthcare and education, though other social causes are slowly receiving more support as well.
A Brief on How Donation-Based Crowdfunding Works
Donation based crowdfunding is a simple model where NGOs or individuals appeal for donations to effect social good or empower themselves. Donation based crowdfunding works great for nonprofits working towards social good or medical patients looking to fund a life-saving treatment that they can't afford themselves. Thousands of kind-hearted individuals gather from different parts of the world come forward to help with whatever they can contribute.
Donation based crowdfunding is the most popular model of crowdfunding in India.
Crowdfunding donation model: How do you convince a donor when they're getting nothing in return?
You fundraiser is your opportunity to get potential donors to care enough about your cause to fund it. Explaining the problem clearly in your fundraiser story with statistics and highlighting how your solution will change things are the key points here.
You can also offer certain intangible, free "rewards" like a Thank you note or a postcard etc. to just let the donor know that you are grateful for their help.
What's the average crowdfunding donation you can expect?
This depends on the size of your project (essentially, your goal amount) and different groups of donors you reach out to. Tweak your ask according to who you are talking to. Example:
If you are reaching out to a group of students, the average crowdfunding donation that you can expect will be much lower than if you are reaching out to a corporate employee.
Average crowdfunding donation amount usually ranges from Rs. 500 to Rs.10,000 but for certain medical fundraisers, we've seen this amount stretch to Rs. 1 lakh!
So how do you go about running a donation-based fundraiser?
After years of trying and testing countless ways to help our campaigners promote their fundraisers, here are 20 new hacks we've seen work wonders for crowdfunding donation model!
How to get crowdfunding donations
The steps you take before your fundraiser is launched can determine the extent of your crowdfunding success later. The simplest steps can even double the amount you'll raise. So make sure you're getting it right from the start. Here are some crowdfunding hacks:
1: Storytelling: Use the right mix of facts and emotions
The importance of storytelling is definitely underappreciated in the Indian crowdfunding scenario. It's important to get your appeal right, with the right mix of emotion and facts.
CauseVox highlights a 2008 study conducted by a UPenn professor who proved that inspired individuals who invest time in learning and telling stories and truly believed in their cause received twice the amount of crowdfunding donations compared to those that didn't!
2: Reach out for media coverage
A Kerala startup, Exploride, ran Asia's largest crowdfunding campaign, raising about $500k in just over a month for their product on Indiegogo.
3: Tell people how much to donate
Tell them exactly what will come out of it. Potential donors are much more likely to donate if they know exactly how their donation will change a life.
For example, "Rs 6,000 will pay for Navin's education and books for a full year." This is also a great way to (politely) push for larger donations.
4: You can't do it alone
Unless you have a large social media following, we suggest you make your fundraiser a team effort!
5: Imagery is everything
You already know from our previous blogs that filling your appeal with images is paramount to convincing your donors. But what images work best? The kind of images you pick will determine how convincing your appeal is.
6:For medical fundraisers: We suggest you choose pictures of the patient before they fell ill, after diagnosis, and ones with family.
7:For NGOs: There's so much you can do with imagery! Get photos of volunteers and staff on the field, beneficiaries from projects in the past and the one you're raising funds for, video appeals and testimonials from beneficiaries and volunteers and so on.
The best way to learn is from other people's success: Read up on how other people did it. What worked for them and what didn't? This isn't to say that the very same steps will work for you, but most fundraisers run similarly and you'll get an idea where you can start and improvise.
8: Get it right on the first go
Are you new to crowdfunding altogether? Maybe you're not entirely clear on the process. Do your homework!
Here's how crowdfunding works, 100+ tips to run a fundraiser, frequently asked questions and ideas on the kinds of fundraisers you can run.
Crowdfunding hacks: While You're Running Your Fundraiser
1: Don't just promote your fundraiser; remember to promote your cause too. Your social media strategy shouldn't be entirely about posting your fundraiser URL and appealing for donations.
2: You also need to establish yourself as an expert on the cause. Share videos and news articles about your cause (it doesn't have to be your content), consider writing short blogs/articles on your personal experiences and projects you've worked on in the past and share them with your friends and family.
3: Talk about the core problem and how the lack of funding is making a negative impact.
4: Engage, engage, engage
There's a million ways to reach people online and start a conversation today. Explore them all. Use swipe up stories on Instagram, join relevant Facebook groups and speak out on forums, make use of Twitter and Instagram polls and personal messages across all platforms to see what other people think.
You will definitely make friends on the way, with people who care about the same things as you do! Here are some more social media engagement tips.
5: The support fundraiser
9: Offer something back
10: Build a relationship
When the Soup Turns Cold…
Many fundraisers go through that phase where suddenly there's no one new to reach out to, things slow down and you can't think of a way to push it forward. With a few nudges in the right direction, you can pick up the pace again!
12: Try something new
Grab your phone and call up old friends you haven't thought about in years. Tell them about your cause. If you're too uncomfortable to call, drop a personal message on Whatsapp or Facebook. We've seen it work for many campaigners.
13: Go old school
Do you know your neighborhood well? Consider holding a fun event like a garage sale. Not only is this a chance to raise some funds offline, it's also a chance to get to know your neighbors and tell them about your cause.
Put up posters about your fundraiser in your local grocery store, library and other public buildings.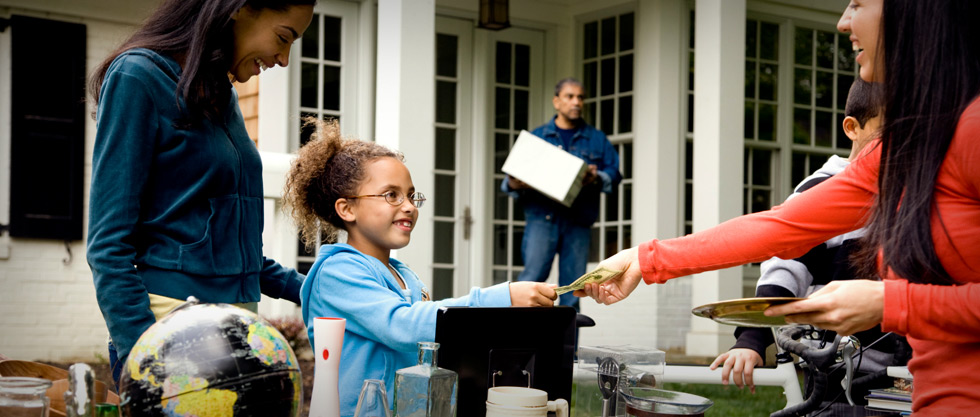 14: Get your donors to reach out
Have your parents, aunts and uncles donated to your fundraiser? Now get their friends to donate! Ask them to share your fundraiser with their network and urge their contacts to donate.
15: Consider paid marketing
Does your budget allow for a paid PR piece or possibly a Facebook/Instagram/Google ad? Consider investing in some marketing services to help you reach more strangers who may care about your cause!
16: Do another round of sharing
Ask your friends, donors and family to do another round of social media sharing, telling people how much you've raised so far and how you've progressed with the project.
17: Feedback is necessary
Ask people for feedback on your fundraiser appeal and social media posts. Could you improve somewhere? Getting a fresh perspective often helps you see something obvious you may have missed out.
Dos and Don'ts - A Note on Crowdfunding Etiquette
Remember; you're using an online space to raise funds and as we all know, the internet can very easily become a platform for arguments that can go out of hand. Always, always, be respectful (but firm) when you're dealing with tricky people, no matter how rude they can get
18: Write a careful and sensitive appeal
Make sure to sound serious and humble in your donation appeal. Keep your tone polite and avoid a sense of entitlement. No one is obliged to give your cause and showing manners in your words will go a long way in winning hearts.
What's okay and what's not when you're framing your appeal? Read this blog for some handy dos and don'ts while writing your fundraiser story!
19: Deal with donor questions with grace
Donors who may comment or approach you with questions about your fundraiser may ask things like "How can I trust that the money will go to the right people?" and they have every right to, especially if you haven't been completely transparent in your posts and story.
Be kind and clear in your replies. Tell them about your past projects and make sure you upload the necessary documents onto your fundraiser.
20: Don't pester your donors
The last thing you should be doing is getting under your potential donors' skin. If they don't respond (or say no) the first time you appeal to them, don't allow yourself to ask again more than once.
You don't want to get blocked or reported, which can do harm to your fundraiser and undo all the effort you've made so far.
Take a look at this wonderfully written blog on crowdfunding etiquette for more tips.
We suggest you also read:
A Complete Guide To Reward Based Crowdfunding In India
Crowdfunding In India Simplified And Explained
Want to start your own donation based crowdfunding campaign? Click here.
If you have any suggestions or feedback related to this article, reach out to us at [email protected]