International Day For Natural Disaster: How you can prepare yourself for danger
By: Shreevidhya Ravi
Published On: October 11, 2018
Here are some simple tips on how you can protect yourself and be prepared for an impending disaster. Read on!
We live in a perpetual state of uncertainty, especially in recent times. Due to rapid development and industrialization, natural disaster management has become an essential part of the world's ecosystem.
Given the rate at which natural disasters have been taking place of late, it is extremely important for us to understand that disaster management has to be well in place for any country's agenda, given the contingent nature of such incidents.
Lately, countries have been plagued with disasters of every imaginable kind, be it the Tsunami and earthquake in September at Indonesia, Typhoon Mangkhut affecting South East Asia at large or even the damage wrecking floods of Kerala in India.
With natural disasters like these,it is imperative to understand that even though the kind of calamity might be different, the damage wrecked usually follows a common pattern, often totaling extremely massive losses.
It affects a multitude of things, ranging from means of transportation, food supply to damaging the natural ecosystem in the affected area. It causes internal displacement, death and wreaks havoc in normal life.
While the governments do an impressive job of providing relief and recovery, the citizens also play an equal part in minimizing the damages caused by natural disasters. For instance, when we talk about effective natural disaster management, we cannot ignore effective relief strategy by some countries.
The speedy reconstruction that followed the Wenchuan earthquake in China was exceptionally handled by the Chinese government during 2008.
China's 50-member state council put together a post earthquake reconstruction planning group which was put together to deal with the devastation.
One of the most notable steps included the Counterpart Pair Assistance, where 19 eastern provinces supported the recovery of 24 western provinces by offering assistance with no less than 1% of their last ordinary budget revenues.
Another remarkable example of post-earthquake management has to be New Zealand's numerous committees and commissions that has been put in place to deal with unique challenges that arise post a natural disaster- earthquake in this case. The committees include Canterbury Earthquake Recovery Authority (CERA), Earthquake Commission (EQC), Stronger ChristChurch Infrastructure Rebuild Team (SCRIPT) etc.
A natural disaster can strike anytime, anywhere and to anyone. The question is- how do you ensure that you stay prepared? As with natural disasters, the uncertain nature is a given, but that does not mean that there are no ways for one to be prepared.
Not all natural disasters can be prevented, but the devastation can be mitigated with evacuation plans and by enhancing environmental planning and design standards.
Prevention is always better than cure, it is important to look at being able to put together guiding principles,and priorities for action centered around achieving disaster resilience for vulnerable communities.
Here a couple of steps inclined towards mitigation of natural disaster(s):
1: Keep a lookout for your local area weather updates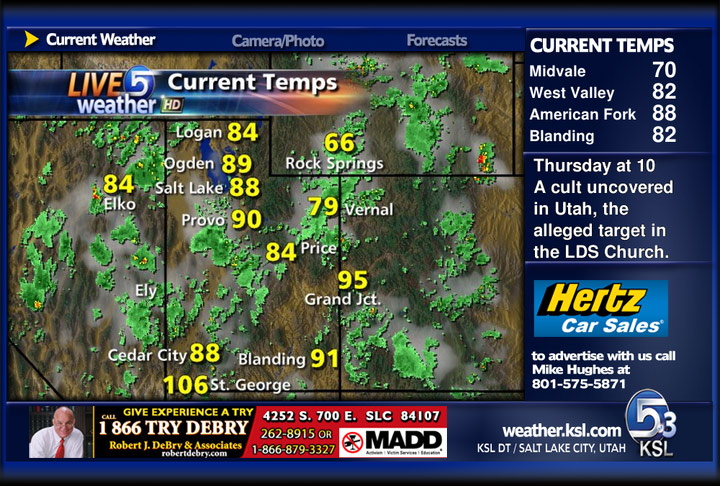 Depending on where you live, there are different ways to subscribe to your local weather outlets, either in the form of SMS, Whatsapp Updates or turning on the RSS feed option on meteorological websites.
In India, IMD (Indian meteorological department) has an app called "Indian Weather" where you can subscribe to these updates. National Weather Service in the US routinely issues weather updates which is highly beneficial for the citizens.
2: Learn how to disaster proof your house
During a cyclone or a flood, the biggest danger stems from not knowing how to turn off the power supply or certain electrical appliances. During these times, it is important to be aware of how to turn off the power supply, basic appliances, gas outlets and water lines.
Due to the uncertainty of the circumstances, it is better to be prepared for it incase there's a short circuit or gas leak.
3: Decide on a meeting spot as a community
It it important to understand that during natural disasters, everything is contingent. Often, families get separated trying to find their ways to safety;in that case it is important for your neighbours to know where the safety spot is.
It is not always guaranteed that children will be with their parents during these times, so as a community, it is better if there's a common safety spot, so that anyone from one community is empowered enough to guide everyone else to safety.
4: Remember your pets
If you have pets, remember to train yourself and your family members to be able to open their cages or shelters in order to carry them to safety. Often, pets get confused during such dangerous times and are helpless.
Thus, the important of a familiar face helping them and guiding them to safety is of paramount importance. Use IDs and tags for your pets, so that it becomes easy to identify them.
5: Stock on food supplies
Right before a natural disaster strikes, it is important to stock up on food supplies. Think about buying canned soups or in general canned food items or foods that do not easily perish.
Think about the fact that you might or might not have the access to gas or heat, so ready-to-eat -foods are a great option. Nuts and seeds are a great option to stock up as well.
6: Charge your electrical appliances
A good idea will be to charge your electrical appliances, phones, tablets and mobile power banks. With natural disasters, you never know when and for how long the power supply might be out, so make sure to charge your appliances before hand.
7: Keep an emergency kit handy
A disaster kit can be put together with a handful of supplies. Here a couple of things that one can keep in their disaster kit:
3-4 bottles of drinking water

Nonperishable food

Flashlights or portable lanterns, and extra batteries

Dry clothes, blankets

First aid kit

Waterproof matches

A battery powered radio

Sanitation supplies including wet tissues, sanitary napkins and soap
During times like these no amount of devastation can hamper the collective spirit of a country. Despite many challenges and problems, times like these make all of us come together.
The most tech-savvy and fast way to raise money to deal with devastation can be in the form of crowdfunding. Humans have the need to empathize innately and crowdfunding is a powerful tool that turns this empathy into relief, action and voice. Crowdfunding is definitely the fastest and easiest way to provide relief and recovery post natural disasters.
We suggest you also read:
Kerala Floods 2018: These Photos Reveal The State's Brave, Unconquered Soul
Nagaland Floods 2018: After Kerala, Another State Is In Shambles