Need strong supporters for your crowdfunding campaign? Here are 11 ways to build your network!
By: Jasmine Marfatia
Published On: August 27, 2018
Most people know how crowdfunding works, but some campaigns still have very few supporters. In this article, we'll explore tactics that will help you in building your network for crowdfunding success.
The first rule to understand about how crowdfunding works is that supporters are the backbone of your campaign. Initially, crowdfunding can give your initiative a great boost to take off, but sooner or later you will realize the need to have a network of steady supporters.
Steady supporters implies those people and organizations that aren't simply there for a one- time contribution, but instead those that really believe in your cause, and will stand by it well after the campaign is over.
Given that your supporters are deeply invested in your cause, it is only fair to ensure that you take efforts in keeping them engaged, and making them an intrinsic part of your campaign, as opposed to just a one-time contributor.
Therefore having a donor acquisition strategy is necessary to draw in supporters, but you'd also need a donor retention strategy for the long-term benefit of your nonprofit, when building your network for crowdfunding success
Read on to know some more about effective donor acquisition and retention tactics.
Crowdfunding campaign strategy: How to build a network of donors before your campaign
The following few tips and tricks will help you create a buzz around your crowdfunding campaign even before your campaign goes live.
Word of mouth
First and foremost, communicate with your friends, family and inner circle about your idea and your fundraising efforts to further it. They will be the most supportive network and will in fact help you promote your campaign when it actually goes live, for your close ones are always rooting for your success.
Target audience specific social media engagement
How to get online donations? Social Media. Your social media efforts should begin much before your campaign. Start a Facebook page, Instagram, Twitter page and tell the world about yourself and about your initiative.
Get people to like and follow your page. On Facebook, you get to create category specific pages to help you reach out to your target audience - so if you're raising funds for an environment related project, reach out to environmentalist groups on social media, to ensure you're communicating with people who are genuinely interested in your cause.
In addition, photos, videos, and hashtag will be crucial in grabbing people's attention.
Teasers
If you're a filmmaker, you can share a trailer, if you're a photographer, you can share some of the work that people can expect to see in your new project, and if you're into performing arts, snippets of your performance or rehearsals will make for great teasers.
Those who are interested in your project will surely stay tuned for the greater outcome.
Pre-sales and rewards
People who are crowdfunding for a product or service usually kick-start their sales strategy well in advance, offering exciting offers to initial buyers if the campaign is successful.
For instance, Xiaomi, a popular mobile handset company recently launched their crowdfunding campaign in India, and asked interested customers to prepay for the product, and if they campaign is successful, the product will be shipped to them.
Offering discounts for prepaid products is a great incentive to raise money fast, as well as create a buzz. In the same way, you may also offer rewards to people who contribute the most funds, or other contests to keep people engaged.
Collaborate with influencers
The role of influencers in crowdfunding should be explored much more than is being done. Especially in India, the status of a celebrity is valued so much.
If you are acquainted with a popular public figure or an influencer, ask them to communicate your idea to their circles. Popular influencers would include Instagram celebrities, YouTubers, politicians, actors etc.
Influencers can be found in all fields and categories across the spectrum - be it social activists, environmentalists, scientists, motivational speakers, fitness coaches, health specialists and so many more.
By doing so, you bring credibility to your initiative, grow your supporter network, and have a chance at increased donations.
How to maintain your network of donors
A referral plan
A referral strategy is a networking strategy where you ask your donors to refer your campaign to their friends and family. What's even better, is that you can make the process fun and interesting by creating a contest out of it - a referral contest, if we may!
After all, a little competition never hurt anyone. A good way to maximize the potential of this strategy is to create a hierarchy of referrals and rewards. How crowdfunding works on a referral plan is that if a person gives you 5 referrals, he/she get a small reward.
If he/she gives you 20, the reward is bigger. The person whose referrals get converted to donors gets an even greater reward.
Make them the face of your campaign
Your supporter cares, and empathizes. He/she would be a great tool to channelize those empathetic values to others. Supporters will be able to connect you with other like-minded people from different philanthropic networks.
This gives you the chance to tap into new potential donors, as well as it gives the supporter a chance to extend their help and feel like they are adding value to your cause. Moreover, this is a great method to involve and motivate your supporters, and create and maintain goodwill for your initiative.
Request a testimonial
A written, spoken, or audio-visual testimonial by them would add a lot of value to your campaign, as well as convey the authenticity and validate your work in the minds of potential donors.
A supporter has most likely dedicated time and resources to stand by the cause. It would be a great communication tool if they could share their experiences with others, and let them know the good work your social enterprise or nonprofit is involved in.
Engage in offline activities
Offline activities are one of the best ways to maintain the attention of a supporter. Your offline activities can include volunteer days, fundraiser events, marathons for a cause, and so much more.
Ask your supporters to bring their families and friends and you will be able to mobilize larger crowds towards your cause.
Signing a petition
Supporters need to feel like they are adding value. Signing petitions is not only a great way to convey your message to many people at one time (through social media), but is also a great way to employ a call-to-action activity.
Additionally, signing a petition is a very simple task that would only take a few moments of one's time, but still make a huge difference to your cause by providing it with the much-needed traction.
Convey gratitude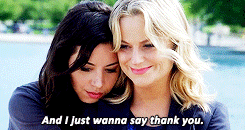 Last but not the least, something as simple as a thank you note, or a mention on social media, can go a long way in empowering the supporters of your cause.
There isn't one magic formula to how crowdfunding works, because the supporters of every type of campaign are different and need to be treated differently.
Take the time to analyze your target audience, understand their likes, dislikes, interests, donation patterns, and motives, and create a campaign that would appeal to them.
While doing so, be sure to incorporate these donor acquisition and donor retention strategies to grow your supporter network!
We suggest you also read:
Tried and tested techniques that encourage recurring donations
An easy guide to crowdfunding in India
If you have any feedback or comments related to this article, reach out to us at [email protected]