16 Online Tools That Will Help You Raise Funds Faster
By: Divya Kilikar
Published On: June 25, 2018
When Abhishek Jakhwal, an NCC cop, met with an accident in the middle of the night in Delhi, he was rushed to the hospital immediately. The fall pushed him into a coma and left him with several head injuries. His family had to find a way to arrange Rs 10 lakh for his healthcare.
The next day, his best friend, Vishal began crowdfunding. And didn't stop. Till he had raised Rs 8.5 lakh the very same day. This is the kind of fundraising power we hope all our campaigners are able to harness!
When you're raising funds on an online fundraising platform (especially if you're a nonprofit), it's important to go the extra mile every step of the way. Your aim is to stand out from thousands of other fundraisers. Before you even choose a fundraising website for your initiative, you need to start looking for unique ways to reach as wide an audience as you can.
Today, there are hundreds of tools out there for every nonprofit and individual, that can help accomplish this and make fundraising smoother and easier. They help with social media management, aid in storytelling, finances, outreach and more.
Here are our set of recommended tools for every step of your fundraising journey!
Before you launch your fundraiser
Facebook events can help you increase your following
Many fundraising initiatives start off strong with an offline event. This can be as small as a garage sale or as big as a fashion show. If you're planning to hold such an event, create it on Facebook and begin inviting people at least two weeks in advance.
Even if you're not holding an offline event, try doing a Facebook live with your organization or rope in experts to take a Q & A session to publicise your cause. You can schedule these as Facebook events too! A fun event is a timeless and great way to increase your following and let people become familiar with your cause. Here's a short guide to Facebook events.
Here Are Some Important Tips On How To Share Your Fundraiser On Facebook To Raise Maximum Funds!
Notify your donors through Instagram/Facebook live
When you do an Instagram live, many of your followers get a notification about you going live. Your live also appears before any other stories on the story section of the app. Keep in mind that people don't usually want to watch a Instagram/Facebook live that's longer than a few minutes though.
So give your followers a short and fun brief on your cause and tell them about the upcoming campaign.
Make appealing images through Pixlr
Let's face it - no fundraiser stands a chance of getting traction if it doesn't have some kind of imagery. Before you begin your fundraiser, you need to start taking pictures or even creating videos to aid your story/appeal.
For example, your NGO can take pictures of the staff on field and create video testimonials of volunteers.
The best part is that you don't need a camera to take good photos though - there are plenty of easy-to-use photo editing tools out there to make your images look great! Pixlr has to be one of our favorites.
Write attractive emails with MailChimp
If you're a nonprofit (and even if you're not), you should be writing a series of emails to your donor base, telling them about your project and following up subsequently with updates on your fundraising efforts, how close you are to your goal and how they can help (besides contributing - social media sharing, word of mouth, etc).
MailChimp helps you quickly and easily design attractive emails and schedule them. You can also create and save email templates and contacts.
When you're creating your fundraiser
ZenPen will help you write effective fundraiser stories
Writing your appeal is the most important part of creating any fundraiser. Your appeal will be read not only by your friends and family, but influencers, bloggers, media channels, strangers and more too! Keep this in mind and try your best to sell the cause. ZenPen helps you block out distractions and declutter your thoughts by using a simple interface to let you pen your story.
Here's A Step-By-Step Guide To Writing The Most Effective Donation Appeals (For NGOs)
Get rid of those typos with Grammarly
How many times have you sent out a hurriedly penned-down important email only to reread it later and find a facepalm-worthy typo? Save yourself from embarrassing grammatical errors in the future by using this popular app to fix them on the go for you!
Write a fundraiser story within minutes with our Storybuilder
Uncertain about writing your own story? That's okay. Fundraiser appeals can often be confusing to phrase. Or maybe you're too busy with your project to work on creating the best appeal. Either way, you can use our storybuilder feature to get your story written in a matter of a few minutes. All you need to do is answer a few questions (mostly using provided multiple choices) and we'll frame your story for you! You can also tweak it later.
Get more donations with more team members
Fundraising (and crowdfunding) isn't meant to be a solo effort. The more people you've got working on your cause, the more you raise. On your dashboard, you can use the "add team members" option to add your fellow campaigners and they'll be able to receive updates on your fundraiser as well.
When you're running your fundraiser
Schedule shares to Facebook with Autopost
It's important to share your fundraiser with your contacts repeatedly to familiarize potential donors and remind existing donors to spread the word. Under the "Promote Fundraiser" tab on your fundraiser dashboard, you'll find the "Enable Autopost" option. This features lets you schedule shares to Facebook every 2 days at 5 pm until your fundraiser ends.
Create amazing graphics with Canva
The lazy man's Photoshop is the most popular option to create beautiful graphics for social media in just a few minutes. You can select from a variety of icons, designs, frames, filters, images, fonts and more for free! Unlike Photoshop, however, Canva does have limits when it comes to design.
While you can use your own images, you cannot upload or make your own borders, fonts or icons. Take a look at this video that explains Canva for beginners.
Get more donations with Support fundraisers
This is a major tool that could make a world of difference to make your fundraiser reach the goal amount A support fundraiser lets a donor, friend or anyone share your fundraiser as their own (they'll appear as the campaigner while the beneficiary and appeal remain the same). The funds raised will go to your main fundraiser. The motive of the support fundraiser is to validate your cause by letting your supporters vouch for it personally. You can get volunteers, friends, family members and more to start support fundraisers.
Here's how support fundraisers multiply your fundraising power
Keep a track of your social media engagement with NutshellMail
We all know that it's only too easy to miss important comments and replies on social media. A customer whose query or comment goes ignored is most likely never coming back to your profile! NutshellMail lets you easily keep track of engagement on social media so you never miss a notification.
Schedule your social media posts with Hootsuite
When there are so many social media channels to stay updated on, it can often turn into a task that an take up most of your day. Instead, devote one day to creating social media posts for that week (you can always tweak them later). Hootsuite is your one-stop solution when it comes to scheduling posts on social media. You can use it for Facebook, Twitter, Google Plus, LinkedIn, Instagram and YouTube. The only downside to using this tool would be its gloomy interface.
Keep a track of Twitter through Tweetdeck
If your nonprofit depends heavily on Twitter or is looking to build an audience over time, you'll need to begin using Tweetdeck. It's a super easy-to-use tool and looks great too. You can track and respond to mentions, take a look at how your competitors (or influencers) are doing and schedule and post tweets.
Make interesting Instagram and Facebook stories!
Facebook and Instagram stories are quick and easy ways to let people know what's happening. You can post a story each day to show how much was raised that day and to thank the donors.
Meet like-minded people through online forums
Find like-minded people who are already working towards your cause or spreading awareness through online forums. The most popular option would be Facebook groups, but here are a few fresh options you can consider too. Post about your fundraiser a few times - but take care not to spam. You don't want to get blocked or removed!
These are only a handful out of the hundreds of tools out there, waiting to be toyed with. Who knows which one could turn out to be the next best thing for your fundraiser! Explore different tools as you go and tell us which ones worked best for you!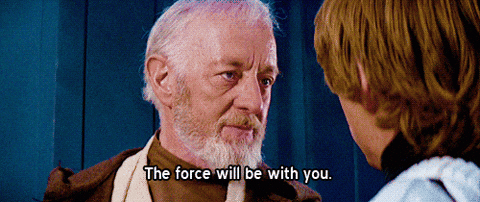 You can get in touch with us at [email protected]