Want social media influencers to support your campaign? Apply these effective techniques!
By: Rukmini Chopra
Published On: July 19, 2018
Here's everything you need to know about social media influencers and what you need to do, to make them support your crowdfunding campaign.
On February 23, 2018, Saurabh Pendurkar suffered a fatal fall off a moving train in Mumbai. He was on his way to his workplace in Malad and boarded the local train from Bandra. While enroute, a sudden jolt from a fellow passenger made Saurabh lose his balance and land on the railway tracks.
He was rushed to the emergency ward where the doctors declared that Saurabh's condition was critical and only an immediate brain surgery could save him. The cost of the surgery was Rs. 25 lakh, a sum that his middle-class family couldn't afford. As a result, Saurabh's sister Anushka Pendurkar started a fundraiser on Impact Guru.
She succeeded in raising Rs.11 lakh with the help of 407 donors. A big contributor to this achievement was that of social media influencers, that Anushka and her family approached.
Celebrities, (who come under a category of social media influencers) such as Hina Khan, Divyanka Tripathi, Gautam Rode, Hiten Tejwani, among others retweeted Anushka's fundraiser, bringing in the much needed traction. This helped in Saurabh's family raising a part of the required funds in limited time.
Social media influencers play a vital role in making crowdfunding campaigns popular and roping in maximum donors. Before understanding how this happens, it is important to know all about social media influencers.
What are social media influencers?
Social media influencers are people with a credible profile and a strong network, that can give a voice to your cause. They have the ability to promote your campaign among their large follower base and get you maximum donors. These are people that have a strong presence on social media platforms such as Facebook, Twitter and Instagram, built over time through their work and opinions.
The various types of social media influencers
The social butterflies: They know the important people These influencers have a strong network and know almost every other important person there is to know. They can be instrumental in connecting you to people that are relevant to your campaign and can contribute in marketing your fundraiser. If you are running an NGO- related campaign, social butterflies can hook you up with activists connected to your cause.
The thought leaders: These people influence opinions
This category of influencers comprises of expert bloggers and academics who have gained a large number of supporters by voicing their opinion. They play a major role in influencing people's opinions and have solid credibility to boast about. They can play a major role in spreading awareness about your cause, especially if it surrounds a social issue.
The reporters: These are your day-to-day news providers
Where would this world be if we didn't have news reporters giving us minute-to-minute updates on current happenings across the globe? Reporters are influential people not only because they have a solid knowledge about current affairs, but also because they have contacts that can put your campaign on the map. Reporters can help you promote your campaign on news channels, newspaper advertisements, etc.
The trendsetters: These are people who have stood out with their unique work
These are people who have grabbed eyeballs, owing to their unique work or concepts they have introduced to the world. Pakalu Papito, Dogge, 9GAG, are some of the many Instagram pages that have become popular worldwide, because of their quirky content. Celebrities too come under this category.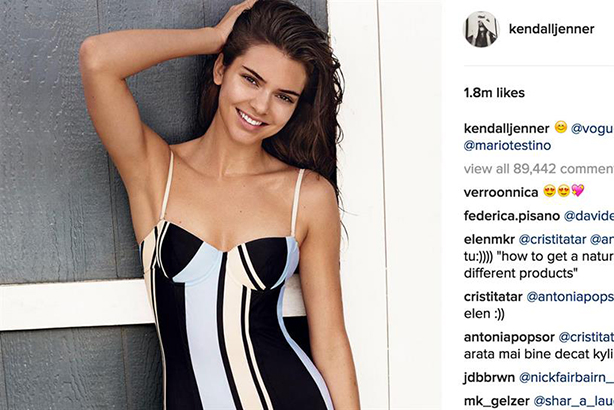 If you have an unconventional campaign, say something like a Zack Danger's potato salad campaign, which is counted amongst the world' craziest ones, you can approach trendsetters to back you up.
The everyday customers: These consist of your family members and friends
While it's vital for you to reach out to moderately-famous to famous people, don't forget to approach your inner circle first, which consists of your family members and friends. Out of these, there might be some who may have a bigger social media circle than the rest. These people can help in sharing your fundraiser to important networks.
Why are social media influencers important for your crowdfunding campaign?
They help in making your campaign popular

They help in spreading awareness about your campaign and giving voice to your social cause

They help you rope in maximum donors

They help you connect with the right people that can relate to your cause as well as support it

They provide a certain authenticity and credibility to your campaign

They share the burden of promoting your campaign, which can be a tedious task
What to look for in social media influencers
There are certain factors that you should consider and check thoroughly, before narrowing down the list of social media influencers that you will be approaching for your crowdfunding campaign. These are:
Credibility: Make sure that the social media influencer that you are reaching out to, is authentic and has credibility. One way to ensure this is to look out for their social media following across Facebook, Twitter and Instagram. There are times when people create fake accounts to gain followers. Make sure you steer clear of them. One way to gauge authentic profiles is to see if the number of followers they have is more than the people they are themselves following. Another way to ensure the same is to look out for blue ticks (that are allotted to very specific profiles) to make sure the influencer is credible.
Reach: See the kind of reach their social media posts have. If they are well liked, retweeted several times, shared and commented upon often, you know that these people are popular and that their content is liked.
Their work: Always contact influencers that have quality work to boast. Make sure what they say and do is relevant as well as in relation to your field/cause.
Releatibility: Whoever you approach, make sure they are related to your cause and can help you out accordingly.
Things to keep in mind about social media influencers
Campaigners might confuse social media influencers with donors or backers. However, this is where they go wrong. In order to utilize influencers to the maximum, it is essential to draw a clear distinction between them and people who actually contribute to a fundraiser.
They are not backers: Social media influencers are not donors or backers, meaning, that they won't contribute monetarily to your fundraiser. Hence you'll be making a big mistake if you approach them to donate to your campaign. There's a chance you might tick them off badly by doing this, resulting in a backlash against your campaign.
They are not crowdfunding experts: Influencers are not waiting to write your fundraiser stories and nor should you expect them to. They are simply here to help you promote your campaign. Hence it's wrong to approach them with the hope that they will help you create a campaign, pen down your stories, keep a tab on your funds etc.
They're not your campaign sharers: Though social media influencers can potentially multiply your donor reach by tenfold, they won't retweet or share your campaign within their networks without knowing you in advance. It is essential that you first build a relationship with your influencers before asking them to help you out.
What you need to do to bring social media influencers to your campaign
Getting in social media influencers to support your campaign may be a task. However, if you use these simple techniques and methods, you will succeed.
Make your campaign strong and appealing: If you wish to pitch your cause to an influencer, it is essential that your story itself is appealing enough to convince him/her. Make your fundraiser story as strong and attractive as possible.
Use visual aids such as images, videos, pie-charts etc, to add credibility to your fundraiser, especially if they are NGO-related, or personal/creative causes.
For medical fundraisers, use images of the patient and attach relevant medical documents to the story to make it authentic.
You can read more about the power of visuals and which ones to use in relation to your campaign here.
Approach influencers after you have some donations in your kitty: Do not ask influencers to share your fundraiser with zero funds in. You first have to make sure your campaign is being backed by a considerable amount of donors. Approaching influencers is done at a stage when you want to increase the number of donors. No influencer would like to promote your fundraiser without seeing some funds coming in. Approaching them with zero funds may give them an impression that your campaign is weak and doesn't have the capability to perform well.
Follow your influencers religiously: Before approaching your influencer, make sure you first follow them across social media platforms and get familiar with what they do/talk about. You can attract their attention by consistently liking their posts as well as commenting on them.
Use adequate tools to search for your influencers: You can use effective tools such as Attentive.ly, Klout, Kred and Traackr, to search for influencers.
Attentive.ly is a great tool to use, especially for NGOs as it helps in not only driving engagement with existing supporters but also identifying influential people within the networks.
Klout is a tool that helps you identify the reach of an influencer, the amplification (the number of people sharing their posts) of their content as well the network they operate in and how popular they are within the circle.
Kred is another tool that functions the same way that Klout does. However unlike Klout, Kred breaks down the reach and engagement of the posts shared by social media influencers, that too in real time. It also lets users add certificates, and other achievements.
Traackr is a little more extensive as well as expensive. However, it provides a detailed account of a social media influencer, and gives geo-specific results.
How to build a relationship with social media influencers
A strong equation with social media influencers is vital if you want them to support your campaign. This can be done by following these simple techniques:
Share their posts: Aside from liking and commenting on social media influencers' posts, make it a point to share them on a regular basis. Doing this will let influencers know that you appreciate their work and are taking efforts to participate in their growth.
Build an equation in a step-by-step manner: You can either message your influencer on social media directly or send them a mail, telling them that you appreciate their work. Tell them which post of theirs you liked in particular, so that they know you follow them on a regular basis. Do this for a while, before approaching them to support you.
Once you do that, first tell them who you are and what you do. Then come to the point of what you want from them. Initiate your relationship in a gradual process instead of going all in, in the very first message.
Host your influencer on your platform: You should introduce your influencer to your donors and give him/her a chance to engage with them through their work. For example, you can ask your influencer to write a guest post about your campaign or even chat with donors on social media platforms (like Instagram live). This will help in grabbing eyeballs, eventually resulting in more donors participating in your campaign.
Engage in a give and take equation with them: If you want influencers to promote your campaign, you will have to give them something in return. This could include VIP access to fundraising events, special interviews, free products and services of a business-related fundraiser, etc.
Don't forget to thank your influencers: Thank them through emails and social media shoutouts. Make them feel important and be grateful for their time and efforts.
We suggest you also read:
Crowdfunding Jargon: 8 Commonly Used Words Explained Simply
16 Online Tools That Will Help You Raise Funds Faster
If you have any comments or feedback related to this article, reach out to us at [email protected]