Kapil Sharma - The Not So Funny Side
By: Arantha Mascarenhas
Published On: December 11, 2018
We are all aware of Kapil Sharma and his ability to create an impact through comedy. But do we know anything about the side that he does not flaunt?
Kapil Sharma has recently announced his marriage to Ginni Chatrath on the 12th Of December, and that took us all by surprise! The King of Comedy has been winning our hearts since his first victory on the T.V show called "The Great Indian Laughter Challenge".
After winning 6 consecutive seasons of "The Comedy Circus", he rightly moved on to having his own comedy show, that further increased his fame and popularity.
He has always been tight-lipped about his personal life, which is why a lot of things about him, have been hidden from the limelight. It's time for us to unveil a few facts about this comedian, turned T.V show host, turned actor, turned producer.
Kapil Sharma has achieved a band of Awards and Recognitions in the most notable magazines, not only nationally but also internationally. He was ranked as 'The Most Popular Indian Personality' by Ormax in 2016.
While Forbes magazine recognizes him as the 11th most famous celebrity in a 100 man list. He was awarded the 'Indian of the Year' by CNN IBN in 2013. And the 'Most Admired Indian Personality' by Economic times in 2015. To add to this he was also nominated for the Swachh Bharat Abhiyan award by PM Narendra Modi.
One among 3 siblings, Kapil, is very attached to his mother Janak Rani, who is a homemaker. His sister Pooja Pawan Devgan, is married, and his brother Ashok Kumar Sharma is a policeman.
His father worked as a police constable before being diagnosed with Cancer. He passed away as a result of the disease. The disease therefore always strikes a cord with the comedian.
There are quite a few social causes and charity activities that Kapil has been a part of and they need special mention.
A Mumbai based NGO Gyanam Ganga, received 100 cycles as a donation from the actor. The NGO uses bicycles to spread awareness about visual imparity.
A Cycle was auctioned for Rs 10 lakh at his show. It was used as an entry for Jackie Chan and Sonu Sood during one of the episodes. The money from this auction was donated to a charity that works for cancer patients.
Kapil has been known for his support towards cancer awareness campaigns. And worked a busy schedule to be able to attend a cancer awareness event in London, which was being organized by cricketer Yuvraj Singh.
The actor-comedian has been quoted saying, "Yuvraj is a Cancer Survivor, unfortunately my father couldn't survive the disease".
And just like his father, there are still so many people who are unable to survive this life-threatening disease because of lack of funds required for their treatment. Cancer is still considered to be one of the leading causes of death in India.
We can all help the victims of Cancer get their treatment by the means of crowdfunding, which makes every donation count. Crowdfunding companies like Impact Guru make sure that your donation reaches the right hand at the right time!
The actor is an animal lover, and is also a member of PETA (People for the Ethical Treatment of Animals). He adopted an abandoned dog and named him Zanjeer, who was a retired police dog. Kapil encourages people to adopt dogs from dog shelters and the streets where they are unprotected and in danger.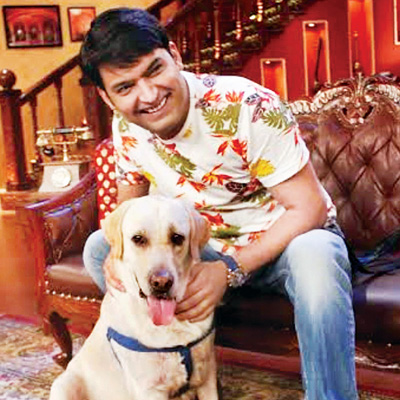 Kapil's movies and T.V shows have always made us laugh out of happiness. He has always been a mood changer and brightened up our lives a little more. Now as he embarks on this new journey of marriage, we wish him the very best in life and hope he has nothing but happiness and laughter!
We suggest you also read:
The Impact Fundraisers For Blood Cancer Treatment In India Cause