9 Common Crowdfunding Mistakes People Make And How You Can Avoid Them
By: Jasmine Marfatia
Published On: September 03, 2018
If you're considering running a crowdfunding campaign, be sure to avoid these common crowdfunding mistakes that most people make.
For every successful crowdfunding campaign, there are plenty that failed. You have a project that is close to your heart, and you have the enthusiasm to do whatever it takes to further that cause.
So you set up a campaign on a crowdfunding platform and wait for the money to flow in. Soon enough you realize that the process of crowdfunding is multifaceted, and cannot be limited to simply making a plea for money.
Fortunately, observing and learning from previous crowdfunding campaigns has allowed us to identify the common elements that make campaigns successful, and those that don't. So in this article we'll be detailing some of the most common crowdfunding mistakes that every campaigner makes while attempting to crowdfund a project, and how to avoid these crowdfunding mistakes.
Avoiding the most common crowdfunding mistakes
Mistake: Assuming that crowdfunding is effortless money
The most common misconception is that crowdfunding is easy and is basically just free of money. Well that's not true, and anyone who's ever attempted to raise money online will be able to tell you that.
Crowdfunding is a practical and easy solution for money crunch, but it doesn't come effortlessly. A lot of planning and strategizing goes into a campaign before it is launched - right from planning a budget, to choosing a platform, to writing a campaign story, to having a marketing plan.
What you can do: In order to manage your expectations, speak to someone who's successfully raised money through crowdfunding, and ask them what kind of work went into it. That's the only way to really know what you're in for, before starting a crowdfunding campaign.
Mistake: Choosing the wrong crowdfunding platform
Now that crowdfunding is gaining a lot of popularity among people, businesses, nonprofits, and families, a lot of category-specific crowdfunding websites have launched, that specialize in a certain category of crowdfunding. There are crowdfunding websites for medical treatment, for art related projects, for travel, for nonprofits, for animal welfare initiatives, for businesses, environmental causes etc. On the other hand, there are certain platforms like Impact Guru, that have sufficient experience in multiple categories.
What you can do: You must choose a platform based on your cause, your needs, and the experience of the platform. If you're crowdfunding in India, consider doing a little bit of research on the various crowdfunding platforms in India, to help you make the right choice.
Mistake: Setting unrealistic goals
One of the biggest mistakes you can make is to not set achievable targets. You can't expect the money to flow in just because the cause is powerful. The process is a little more nuanced.
If you set yourself a target that is too high, you run the risk of having a donor think his contribution won't make a difference. That said, if your target is set too low, a potential donor may assume that the goal is easily reachable, and his donation won't be necessary.
What you can do: Campaigns with a goal amount ranging from rupees one to 2 lakhs have the highest chances of success in India. Strike the balance!
Mistake: A lacking campaign story
If you have a powerful project, your campaign story needs to be doubly powerful. Your story needs to explain why this cause is so important, and it needs to be a compelling argument.
For instance, if your campaign is to raise money for an educational institution, perhaps you could talk about the achievements of a specific child who was sponsored through your campaign, and how it changed his life.
What you can do: You could even throw in some statistics about the literacy rate in the region of your campaign. Consider your words your most powerful tool.
Read this article for some tips on perfecting your campaign pitch.
Mistake: Not being assertive enough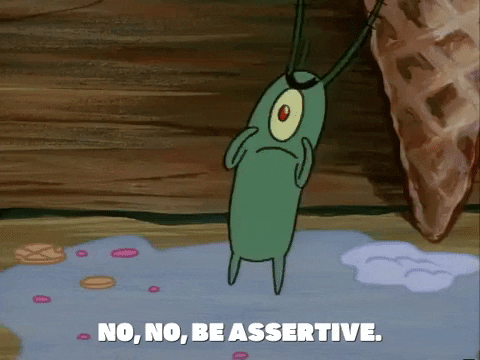 Don't let your passion project fall through because you're afraid of sounding too pushy or desperate for money. Very often, campaign stories tend to sound hesitant in making a direct plea for money; Don't be, because it is for a good cause. Take the extra step to send personal messages to friends and family.
What you can do: Ensure that every email you send out has a 'call to action' button or the campaign link. When you're doing something for the greater good, you're allowed to be pushy about it, as it will show your passion.
Mistake: Insufficient multimedia content
A visual pitch is always easier to grasp. It would be naive to assume that you can run a successful campaign simply with the power of your initiative. Your campaign story may be the most well written and compelling one, but it needs to be accompanied with visuals. A potential donor has to trust the campaigner of the project, they have to know who else is backing it, they have to see the project in all it's glory, and they have to be reassured that their funds will be put to good use.
What you can do: Use photos, or a video with emotive music to convey the essence of the project.
Mistake: Not exploiting the power of social media promotions
People don't know who you are or why you're championing a certain cause. Even a Salman Khan spends days, and even months promoting his film before the release date.
Everyone knows Salman Khan, and every fan will watch his film, but strong promotions are indispensable. Underutilizing the resources that social media has to offer, can be a huge negative for your project.
What you can do: Facebook, Twitter, and platforms alike, have made it so easy to start conversations among people, have them discussing philanthropy, bring together other like-minded individuals, and make collaborations.
Mistake: Not updating your campaign
If you're not updating you donors and potential donors with the happenings of your cause, they they won't know what is going on, and might forget about the campaign.
By keeping them updated at all times, you're not only showing your dedications towards the cause, but also keeping your audience engaged. Keep people posted with what you are doing. This shows the urgency and momentum of your project.
What you can do: Ensure that you keep updating your campaign information on social media handles. Be sure to post a shout out when a big donation has been received. People need to know who else is supporting you.
Mistake: Not setting rewards or expressing gratitude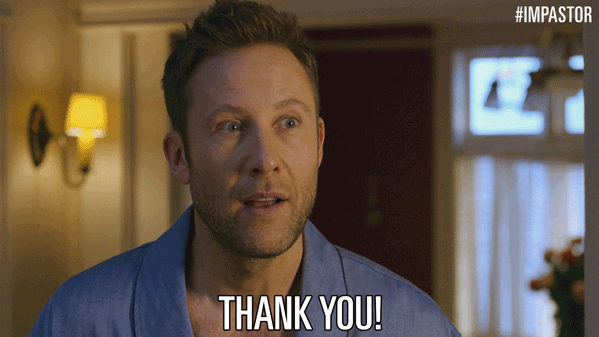 Image Credits: #Impastor
Everyone needs and incentive to take action - and this holds true for everything, not just for crowdfunding. Not providing a benefit in return for a contribution is the most common crowdfunding mistake that campaigners in India make.
Incentives have the power to convert potential donors into sure shot donors. Even something as simple as apparel or stationary merchandise from your NGO can be of huge appeal. Donors need to be told how much of an impact their contribution has made in furthering the cause.
What you can do: A grateful thank you note can go a long way. Even something as simple as a shout-out on Facebook or Twitter will make person feel grand about their gesture.
It is not easy to ask someone to donate money for a cause they have no personal connect with. Anyone who has ever tried to crowdfund a cause will agree that it takes a lot of time, resources, and creative energy.
However, even the most challenging campaign is not insurmountable if these common crowdfunding mistakes are avoided. For more tips on running a crowdfunding campaign, have a look at this guide.
We suggest you also read:
Crowdfunding in India: The pros and cons
An Easy Guide to Crowdfunding in India
If you have any feedback or comments related to this article, reach out to us at [email protected]