5 Animal Frenzy Celebrities
By: Arantha Mascarenhas
Published On: December 18, 2018
We want to take this time and go PAWWWWWW!!
Our pets are not just animals to us, they are our family. And only true animal lovers will understand the joy of having these furrylicious friends shower their love on us. Famous celebrities are no strangers to animal love and have in fact gone a long mile to protect and flaunt their absolute passion and love for their cuddly companions!
Here are 5 such celebrities who are crazy about their animals!
Salman Khan
A lesser known fact about this superstar is that he is crazily possessive about his dogs. He has been quoted saying "From my dogs, I learn patience and forbearance. The unconditional love that they teach me to share is timeless and beautiful. Love like this is the highest kind of love."
Myson (also, the name of his first dog), Myjaan, Mowgli, Saint, Mylove, and Veer, are names of the few dogs he calls his own.
In 2011, he reportedly donated a picture of him and 2 of his dogs to the Bombay Society to create awareness about the prevention of cruelty to animals. Apart from this he seeks to share knowledge and information about animals though his NGO organization called 'Being Human'.
Priyanka Chopra
Priyanka an icon for both Indian and international cinema, is a true powerhouse of energy! She is always seen doing something different, unique and bold. And with her recent marriage with Nick Jonas, all eyes have been on her for the better part of this month. But no one takes the place of her first love, her pooch- Diana!
She is often seen on instagram posts and stories with her and is clicked while stylishly taking Diana for a walk. Not just that, this canine superstar has an instagram account of her own with 92.8k followers. The account description reads "The apple doesn't fall far from the tree".
Alia Bhatt
Edward, Sheeba and Pica are the names of this highly loved bollywood celeb's feline best friends. They are the family members that she lives with in her new plush Mumbai apartment. These furry loads of cuteness are regularly featured on the actor's social media handles. And although, she is definitely a cat-person, she fights for the rights of all animals alike.
She recently started "Co-exist by Alia Bhatt", and the very first post on her website titles "Alia's Guide To #PoochOverPataka Diwali". The purpose of this initiative is that we as humans can raise our voices to protect and preserve animals and the environment, in a manner that we sustain to co-exist. The campaign will also focus on the adoption of stray cats and dogs, so that they along with humans can live in a peaceful environment.
Sunny Leone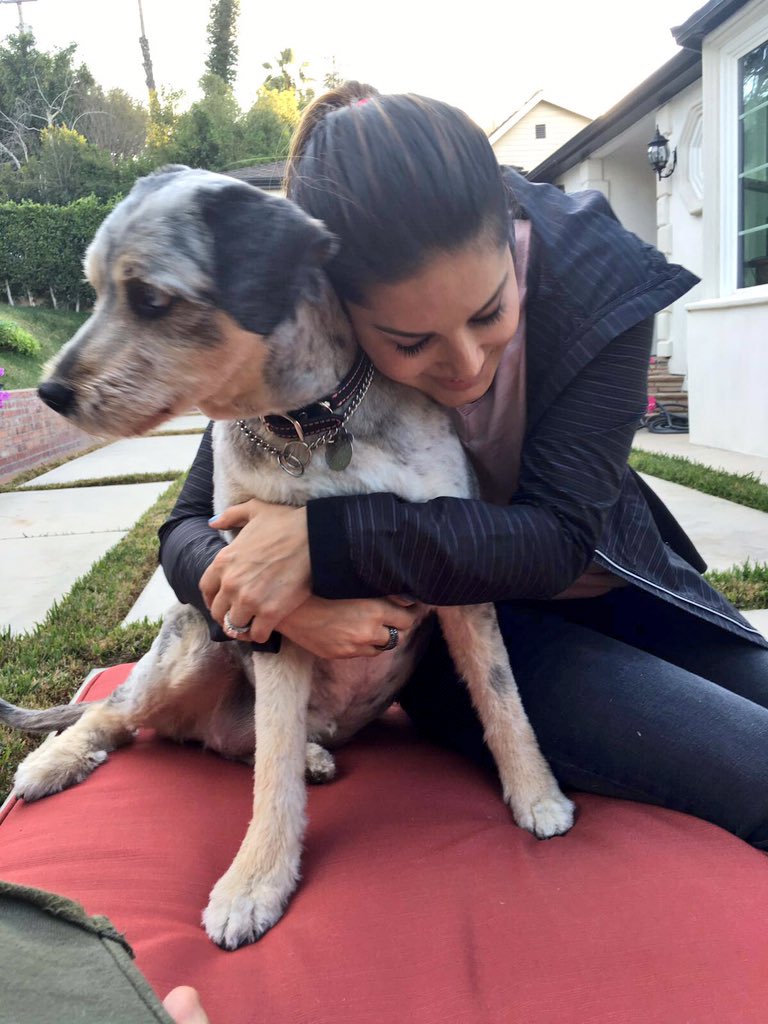 Sunny Leone is a well known name in the Indian cinema, She has proven herself time and again, from an item girl to a well known actress. She has made a name for herself in a very unconventional way.
Apart from being the proud mother of 3 beautiful children (Nisha, Noah and Asher), Sunny also owns her very adorable pooch named Kaali, whom she adopted from the Welfare of Stray Dogs Group. She has also joined hands with PETA to promote the adoption of stray dogs. Sunny has always had a heart that unconditionally loves.
Be it her husband, 3 adopted children or her doggo. But she didn't stop there, she went out of her way to collect funds for her friend suffering with Kidney Failure. She started a fundraiser with Impact Guru, to help one of her crew members fight his battle against kidney failure and didn't miss an opportunity to engage people in a good cause.
Jacqueline Fernandez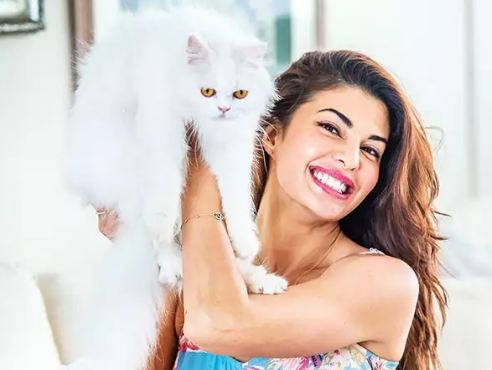 Jacqueline Fernandez is one of the most bubbly actresses in bollywood, and has been known for her cutesy pictures all over the internet. But did you know there is someone cuter than Jacqueline, and her name is MiuMiu!
She is the actresses first love and feline companion. The actress who grew up with all kinds of animals around her, has a special connect with them.
Jacqueline recently got awarded for digital activism from PETA, and it was well deserved. She has supported and been part of many animal rights campaigns including '#FreeGajraj' and Rallying support for the ban of nationwide testing of cosmetics on animals.She was named PETA India's woman of the year in 2014.