How to start an NGO in India: 7 Steps To Do It
By: Jasmine Marfatia
Published On: September 13, 2018
We give you all the information you need on how to start an NGO in India, NGO registration fees, getting a permit, raising funds, and getting supporters.
NGOs and nonprofits in India play a vital role in the development and upliftment of the weaker sections of society. Majority of the Indian population is below the poverty line, with most people not having access to basic needs of food, water, and shelter.
In fact, for people of lesser means, even access to education is considered a luxury rather than a necessity. Despite Government funding, we are still not able to tackle problems of poverty, unemployment, hunger, or provide shelter, sanitation, clean water, and electricity, in all parts of India.
It is the selfless operations of nonprofits and NGOs that are undertaking necessary development projects to further our country's growth story. This is why, their role in the progress of the country is indisputable.
That said, the question of how to start an NGO in India is what plagues most people. Hopefully, this article will uncover everything you need to know about how to start an NGO, documents required for NGO registration, and NGO registration fees, and FCRA registration.
Follow these simple steps to know how to start an NGO in India:
Determine your NGOs purpose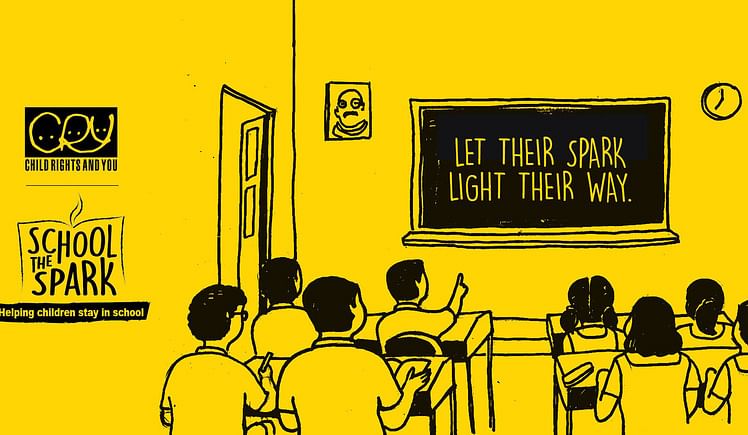 Every nonprofit is started with a purpose. So step one would be to put down your cause, your vision, your mission, and your long term and short term goals and objectives. Determine precisely what problems and issues you hope to address through your work.
Once you have a clear understanding of your NGOs purpose, your work ahead should reflect your values, and it should then help you create and implement an objective strategy.
Set up a team
Your NGOs resources are all the assets that make your nonprofit successful. This includes people, money, materials, and equipment. Be sure to put together a strong team of like-minded individuals, with the same ideals and goals for the nonprofit.
Ensure that each member has a specific skill set that will be used to further your campaign, such as, strategy, communication, accounting, social media, etc. In addition, every member of the team must have a designation that determines a certain hierarchy and decision making power.
Therefore these must a chairperson, a board of directors, a strategy planning committee, a treasurer, a financial advisor, a human resource executive, and a legal consultant.
Document a trust deed and a memorandum of association
When it comes to the legal aspects of how to start an NGO in India, a trust deed and a memorandum of incorporation/ association is a legal necessity. In order to get all this in place, you'd first have a decide on a name for your nonprofit organisation.
Your articles of association and incorporation will contain the name of your NGO, the cause, the objective, the governing body, the rules and regulations, and other details of governance. All of this must be done in a fixed and predetermined format, based on the rules of the NGO registration offices.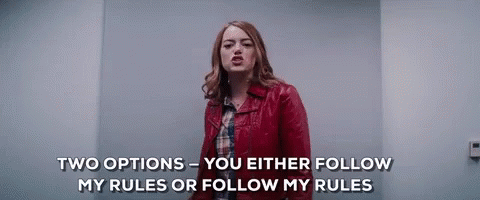 If the process seems tedious or confusing, you can always hire a legal NGO consultant who will be able to assist you with the entire procedure for a small fee.
Officially register your NGO
Once the trust deed and memorandum of association is ready, the next step is to officially register your NGO under one of the three following Acts:
Companies Act of 2013 - to register a not-for-profit company under section 8 of the Companies Act with the Registrar of Companies.

Society Registration Act of 1860 - Registering under this Act requires a minimum of seven members.

Public Charitable Trust Act of 1882- A public Charitable trust will be formed in certain provinces within India, and requires minimum two members.
Further, completion of this step will require you to pay an NGO registration fees.
Plan a fundraising strategy
As a registered NGO, you will have the option to raise funds from several sources. They include:
Government aided grants

Donations

Subscriptions

Private organisations and corporates

Crowdfunding platforms in India

Foreign donations (FCRA registration process is detailed below)
Have a look at this article, for a complete guide to fundraising in India for any cause.
Get an FCRA license
In the past, Indian NGOs have raised more than INR 8,500 crores annually from international donors. Several Indian NGOs are establishing partnerships with overseas corporates, to ensure financial stability for their social operations.
A huge part of this can be credited to the FCRA (Foreign Contribution Regulations Act), which was implemented in 2010, allowing NRI (Non resident Indians) and POI (People of Indian Origin) to make donations to NGOs in India.
Now you can even start campaigns on crowdfunding platforms like Impact Guru, that are affiliated with notable international donors. Receiving foreign funding can take your social project to the next level.
Here's a list of documents required for NGO registration:
i) Form FC-8 duly filled up in triplicate.
ii) Audited statement of accounts of past three years.
iii) Annual Report specifying activities of past 5 years.
iv) Detail of the beneficiaries and detail of the socio-economic factors of the region in which the NGO is working.
v) List and geographical detail of the state, and districts proposed for work.
vi) Certified copy of the Registration Certificate.
vii) Certified copy of the Bye-laws and Memorandum and Article of Association whichever is applicable.
viii) Copy of certificates of exemption or registration issued by the Income Tax Department u/s. 80G and 12A.
ix) Copy of any prior permission granted to the organisation.
x) Copy of resolution of Governing Body of the organisation, authorising the registration under FCRA.
xi) Copy of Power of Attorney or the resolution of Governing Body by which the Chief Functionary is authorised to submit FC-8.
xii) List of present members of the Governing Body of the organisation and the office bearers.
xiii) Copy of any Journal or other publication of the organisation.
xiv) If the association is having any parent or sister or subsidiary organisation, which is registered under the FCRA then the registration number along with Ministry of Home Affairs file number should be mentioned.
xv) If the association has submitted any application earlier then its reference number should be mentioned.
xvi) If the association has received any foreign contribution with or without the prior approval of the Central Government, then the detail should be given.
It may be noted that the onus of getting registered under FCRA lies on the association and therefore, before accepting foreign contribution, it is the responsibility of association to ensure all the requisite formalities are complied with and registration is granted before accepting any foreign exchange.
To get an FCRA registration online, go to Ministry of Home Affairs page: http://fcraonline.nic.in, and click on application for FCRA registration. After that, fill out the details asked and follow the instructions on the screen to complete the process.
Set up a network for targeted communications
Akshar Digitech
When you have a fixed target market, you can direct majority of your cost of campaigning, and communication efforts towards them. For instance, if most contributions are coming in from CSR activities by big businesses, then that's where your audience lies.
You can even consider combining your online fundraising efforts with offline engagements, which will grow your network of donors and open up more options for future collaborations.
To know of NGO registration offices in Mumbai, click here.
If you aspire to start something that helps you help society, this guide on how to start an NGO in India will surely come in handy.
We suggest you also read:
UN sustainable development goals: List of Indian organisations that you can support
Are you a new NGO looking to raise funds for your cause? Follow these tips for instant donations
If you have any feedback or comments related to this article, reach out to us at [email protected]