World No Tobacco Day: 4 Young Indians Tell Us How And Why They Quit Smoking
By: Rukmini Chopra
Published On: May 31, 2018
You go to a theater, all set to watch a movie you have been eagerly waiting for. And right when you're about to dig into your popcorn, you come across images of cancerous ulcers, people coughing and a certain Mukesh talking about how his life has changed for the worse. A person in the background is talking about how "smoking kills", how "smoking is injurious to health" and how "smoking causes cancer." You hear people in the crowd going "ewww" or "that's disgusting, why do they show this?"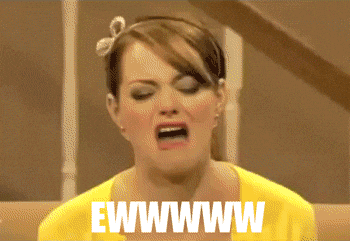 Does this seem familiar to you?
The bitter truth is, that no matter how many Mukeshs narrate their sad tales, smoking continues to be a major part of our lives.
This report by YourStory says that out of the 6 million-tobacco related deaths that take place annually in the world, India constitutes about one-sixth of them. According to this report by Business Line, in 2015, India was one of the top four countries that consisted of smokers and had 11.2 percent of the world's total smokers.
The Hindustan Times reports that there are close to a million deaths caused by smoking in India every year.
Smoking is globally widespread and the World Health Organization recognizes this. It marks 31st May as World No Tobacco Day, highlighting the risks that come with the use of tobacco. This year, the campaign will focus on the cardiovascular diseases that are caused by smoking.
We spoke to 4 young Indians who quit smoking about how they did it. Here's what they had to say.
Helped by the Better Half
Arnab Biswas took to smoking in 2012. Where most people start smoking in social situations such as when drinking or surrounded by smokers, Biswas tried it all alone, that too in front of the mirror! "I always thought smoking was cool," he says.
He smoked between 4 to 10 cigarettes a day despite suffering from Asthma. It was only in 2017 that Biswas gave up the habit.
The Quitting Point
"There came a point where I just had to smoke and I hated that feeling. I wasn't able to work properly as the need to smoke came in the way," he recalls.
What also helped ease the process was his parents' company. "In my final year of engineering we travelled elsewhere for a medical treatment that my father had to undergo. I was staying with them and I obviously couldn't smoke in front of them so that helped in giving up the habit."
But Biswas says that his girlfriend's help is what played the main role in him giving up smoking. "She would constantly nag me when I smoked and would keep encouraging me to quit. I wouldn't have been able to do this without her help," he says.
"I feel healthier. I can walk and run better. When I smoked, I wasn't able to do these things well. I also have ended up saving a lot of money (laughs)."
Biswas has not smoked for a year now and says he gave up the habit gradually. "If I saw celebrities smoking in films and TV shows, I would get impressed and feel the urge to try that."
He goes on to talk about smoking advisories and how they affected him personally. "The printed pictures on packets are repellent. I reduced my smoking after looking at them," he says.
Biswas advises smokers "to surround themselves with people who encourage them to quit smoking." "Earlier people used to ask me why I didn't smoke. But now people are proud of me for having quit." he says.
From European to Indian tobacco
26-year-old Sanskriti Mehta (name changed) got introduced to smoking in the second year of her college in Mumbai. "In the first year, I used to judge smokers. But soon, I started smoking myself as I increasingly started spending time with other friends who smoked. If there were six of us on the table in a bar, four would walk out for a smoke. So there would be no point of two of us staying back. As a result, we would join them and take a drag or two. That's how I got used to smoking," she says.
Mehta started off by smoking occasionally with alcohol but soon took to smoking regularly. "I began when I was in Europe for my postgraduate degree, where I used to roll my own cigarettes. The tobacco that I got there was pretty strong. Hence I smoked around 4 cigarettes a day. But if I was out drinking, I'd definitely smoke a lot more," she says.
What got her to quit was a severe throat infection that she had developed. "I was suffering for 6-7 months and my condition was really bad. That made smoking extremely painful," says Mehta adding that the bad quality tobacco that she smoked after returning to India, made things worse.
"I finished my work in Europe and came back to India. I went from smoking good quality tobacco to really bad tobacco in India. It's a fact that India's cigarettes are of poor quality. And they make you cough. You don't get a kick out of it," she says.
The Quitting Point
"I was working on a project and three weeks before the submission, I left smoking. I was sitting in the library and I wasn't able to work as I was very restless. I realized that this was happening because I really wanted to smoke."
Mehta gave up smoking in 2016 and hasn't touched a cigarette since. Ask her what helped her keep off cigarettes and she says, "If ever I felt the urge to smoke, I remembered the physical sensation of smoking, which was painful in my case and that stopped me from taking a drag."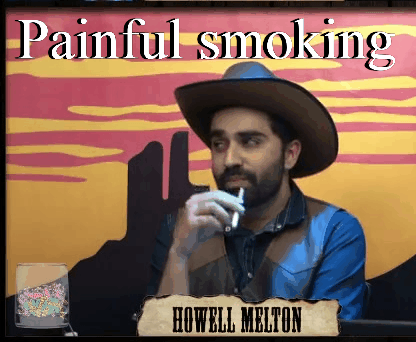 It often happens that in a group of smokers, a non-smoker tends to feel out of place or left out. But Mehta says that wasn't the case with her. "There are people who don't smoke but still are a part of the group. Yes, smokers have their own gang sometimes but I don't think that's a make or break thing."
Mehta feels strongly about the smoking advisories present on cigarette packets. "I would get affected by them and I know of people who would too. I actually have a friend who quit smoking because of those images found on cigarette packets."
Though Mehta says she didn't experience any drastic health-related changes after quitting, she adds that she is doing much better without being dependent on cigarettes.
Doing What Non-Smokers Do
Like Sanskriti, 25-year-old Varun Khanna (name changed) too got introduced to smoking through friends and took to the habit at the age of 16. What began as social smoking soon turned into a regular habit where Khanna would smoke up to 7-8 cigarettes a day. "And the count was more than 30 cigarettes when I drank," says Khanna.
The Quitting Point
He had been smoking for 7 years before he finally gave up in January this year. "I had been wanting to quit for 3 years as it was my new year's resolution each year. I finally did it this year and it's been 5 months since I have smoked. I take each day as it comes and I tell myself to not smoke for that one day," explains Khanna, adding that he would often feel the urge to smoke during "stressful situations."
Ask him what encouraged him to quit and Khanna says, "I am 25 years old and I have smoked enough cigarettes in my lifetime. It does not benefit one in any way whatsoever and I realized that."
Khanna adds that life after smoking was "weird" in the beginning. "For 7 years, I always had a cigarette in my hand and there was a set movement of my hand. Once that stopped, I did not understand what non smokers do. They eat food and so do I but what else?" he asks.
Like Sanskriti, Khanna's method of quitting smoking was cold turkey and what helped him was his calculation of the money he spent on buying cigarettes. " I realized that I had spent close to Rs. 5 lakh overall in cigarettes. I didn't want to spend money on something that's not going to help me," he says.
Khanna is of the opinion that smoking shown in films and TV shows heavily influences the public. "Recently, my friend was watching Mad Men and that show is all about smoking," he says, adding, "and my friend goes like 'dude that's so cool.' All of us are influenced by cinema somewhere."
Khanna, however, blames peer influence over films. "I think it's your friends and your family that can influence you the most. I see that a non-smoker also ends up smoking in company of smokers."
Speaking of smoking advisories, Khanna believes they are "disgusting yes, but don't stop people from smoking." " I think the only way one can quit smoking is when they aren't forced to quit but they themselves realize that it's a bad habit. That's how it worked with me."
The Water Baby
Neha Gupta (name changed) started smoking at the age of 17. What started off as casual smoking with friends soon turned into a regular habit where Gupta consumed 4-5 cigarettes a day. "I could always keep my smoking under control. The only time I remember smoking a lot was in 2016 that too for a month," she says.
The Quitting Point
Gupta quit in 2017 and hasn't smoked since then. "I started taking swimming classes and that helped me quit," she says, adding, "swimming made me feel good about myself. After a swim, I would try and smoke but would end up feeling disgusted." The 28-year-old does yoga on a regular basis and maintains a healthy lifestyle. "I feel really great about my body now. I feel healthier. Earlier when I smoked I used to get a disgusting feeling. I could taste the smoke in my mouth and that was a horrible feeling," she says.
She adds that the smoking advisories on cigarette packets played a major role in her quitting. "Those advisories did affect me a lot and I don't understand how they didn't affect my friends," she says.
Taking Control
Unlike Sanskriti and Varun who gave up smoking in one go, Gupta quit gradually and is of the opinion that quitting anything all of a sudden is "bad for the body."
She also talks about how she didn't want to be responsible for harming her own body. " I understand that people who don't smoke do also get cancer but at least I didn't want to be responsible for causing harm to my own body."
To all the smokers out there, quitting may seem like the most difficult thing to do. But as suggested by these people above, it isn't and life is certainly better without cigarettes.
So are you ready to quit?
For any comments or feedback related to this article, reach out to us at engage@impactguru.com.