What happens if a fundraising campaign does not reach its goal?
By: Jasmine Marfatia
Published On: September 05, 2018
This article will help you understand the possible reasons why crowdfunding campaigns fail, and what you can do to avoid the same happening with you.
You may have come across several stories of crowdfunding campaigns that have gained immense success by raising much more than their target amount, making it seem like crowdfunding is always a win-win.
But have you ever wondered that for every successful campaign, how many campaigns fail, and more importantly why crowdfunding campaigns fail? You'd be surprised to find that 69% to 89% of crowdfunding campaigns do not meet their target.
This begs the question - why do crowdfunding campaigns fail?
Well there are several possible reason why crowdfunding campaigns fail. With more people launching campaigns everyday, you need to ensure your campaign has an edge and stands out from the rest.
So today we're going to tell you some common faults with most fundraisers, and how you can avoid them.
Choosing the wrong crowdfunding platform
Now that crowdfunding is gaining a lot of popularity among people, businesses, nonprofits, and families, a lot of category-specific crowdfunding websites have launched, that specialize in a certain category of crowdfunding.
There are crowdfunding websites for medical treatment, for art-related projects, for travel, for nonprofits, for animal welfare initiatives, for businesses, environmental causes etc. On the other hand, there are certain platforms like Impact Guru, that have sufficient experience in multiple categories.
You must choose a platform based on your cause, your needs, and the experience of the platform. A little bit of research on the various crowdfunding platforms in India, will help you make the right choice.
Setting a fundraising target that's too high or too low
Crowdfunders often set targets that are too aggressive, that donors feel like their money won't make a difference, or their target is too low, that donor's feel like their contribution is not necessary.
The only way to avoid this problem is by planning a budget and a fund-utilization plan for your initiative. That way you'll have an accurate target for your fundraiser.
Not offering something in return
People are always looking to get something in return for their contributions. Giving out rewards to donors is a great way to incentivize people to donate to your cause.
Here are some great rewards offered by our past campaigners:
Rewards can be in the form of free tickets, free merchandise, meet-and-greets, workshops, thank you notes, free samples, or something as small as a shout-out on social media.
Certain websites like Impact Guru have tax benefits for donors, which is an additional motivation for supporters.
There may be several other reasons that could lead a campaign to failure. But what's more important is a solution to ensure that you do reach your target.
Having said that, we're going to share some of the best days to ask for donations. In addition, we'll tell you why it is possible, and practical to run a second crowdfunding campaign.
The best days and time to ask for a donation
Timing is everything.
You may have heard people say that evenings are the best time to post of social media, or that mornings aren't a good time to schedule a post and so on.
Well these little things apply to your crowdfunding campaign as well.
The reason why the timing of your communication is so important is because it is based purely on statistical data, and that shows when is the best time to ask a donor to make a contribution towards your cause.
In time of urgency
Surely this one is obvious. Let's say you run a nonprofit that raises money for cancer patients. Surely you must stay connected with your donors regularly. However, not all communications need to be a plea for money. A good time to ask is when there is an urgency for it.
For instance, if someone with cancer has come to you for help and they need funds quickly, that's when you must present your case to a potential donor and tell them how their money can help the person overcome cancer. The same would apply for other urgencies as well - natural disasters, for instance.
Holidays
Sometimes constantly asking for money, whether it is through emails or phone calls, letters, or even social media, can be quite an annoyance. We all live busy lives.
People at work don't want to be disturbed by constant pleas for money. By doing so, you run the risk of losing a donor forever, because they may find your communications annoying, and decide to unfollow you on social media, or send your mails to junk, or block your calls all together.
Pick a holiday to speak to potential donors so that they'll have time to hear you out properly, consider your request, see your crowdfunding campaign, and finally make a donation.
Special days/ events
This one is for specific campaigns. We have world cancer day, earth day, etc. If your cause aligns with any special day or event on the calendar, that's the best time to ask for a donation.
People who are actually interested in your cause are more likely to make a donation on the day dedicated to it. They may also decide to share your campaign on social media on that given day, which can bring you even more donors.
Finding relevance for your cause on a special day, creates an encouraging atmosphere, one where everyone is talking about the cause in question.
Year end/ new year
In India, we celebrate several year ends and new years. Different religions follow different dates and observe different new year days.
The year end and the beginning of a new year is when people like to do charity for work, for the simple reason that charity has always been encouraged in religion. Year-end giving, and new years charity is important to many, so that would be an ideal time to ask for a donation.
Running a second crowdfunding campaign
Let's take the most commonly crowdfunded cause in India - medical treatment.
Even with immense progress in the medical and healthcare space, there are certain diseases and conditions that do not have a cure yet.
For instance, illnesses such as kidney failure require people to do the dialysis procedure for the rest of their lives (or until a transplant is available).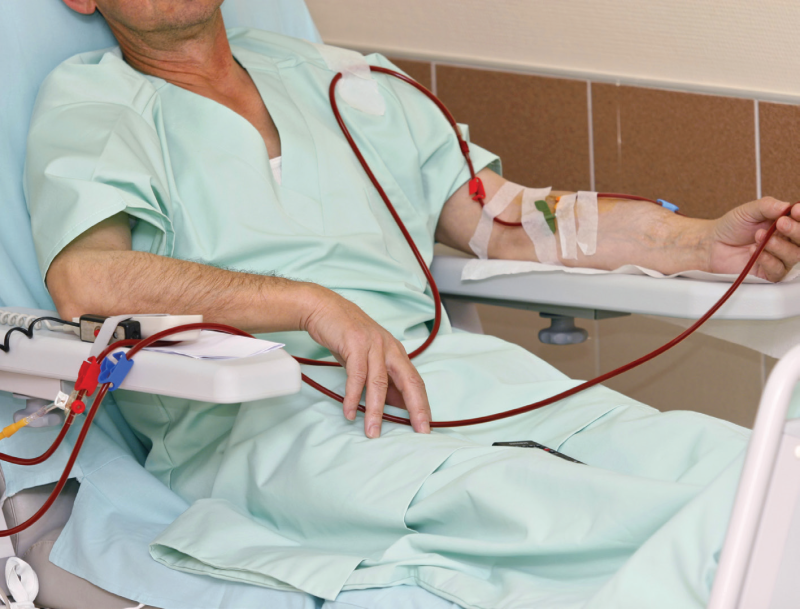 To visit the hospital for such an elaborate treatment two to three times a week for the rest of a person's life is not only a health implication, but also a financial implication. Medical expenses can run in several lacks.
Similar is the case for diseases like muscular dystrophy, where there is no treatment as such, but long term rehabilitation is a must to maintain quality of life while managing the disease, to retard progression.
A patient would need rehabilitation, physical therapy, constant medical tests and routine check ups, that would add severe mental, physical, and financial burden to the caregiver's of the sufferer.
Another example is cancer. While cancer is curable today, through treatments like chemotherapy, radiations, immunotherapy, and surgery, it's still not uncommon to hear of a cancer survivor whose cancer may have relapsed.
The reason why this discussion is important is because families must know that medical crowdfunding is the most practical solution for financial constraints, and it is in fact possible to run a crowdfunding campaign twice - whether you need more funds, or whether your campaigns failed and you'd like to try again.
With reference to diseases and illnesses that have a high chance of coming back, and those that need long term treatment, there are no limits to how much and how often you can raise money on some platforms like Impact Guru.
So even if you've run a campaign with us before, it is in fact possible to run a second one if your medical condition recurs or relapses, or if the first round of crowdfunding was not enough to cover the expense.
After all, noone should have to lose their life to an illness when there is a treatment available for it, and a way out of the financial constraints.
If you ever find yourself losing hope with online fundraising, ask yourself this question - 'why is my crowdfunding campaign failing?' This article will help you identify the reason, and once you know why your campaign is failing, you'll know exactly how to fix it.
We suggest you also read:
Crowdfunding Trends of 2018: Predictions For Crowdfunding In India And Globally
9 Common Crowdfunding Mistakes People Make And How You Can Avoid Them
If you have any feedback or comments related to this article, reach out to us at [email protected]