Public vs Private Healthcare in India: The difference, pros and cons
By: Aakanksha Bambulkar
Published On: September 01, 2018
We give you detailed insights into the public vs private healthcare sector in India.
Experts say that a large number of deaths occur due to the lack of medical treatment and facilities, the number sums up to almost 27% of India's population which consists of more than 1.5 billion people. For every 10,189 people there is 1 doctor while 2,046 people fight for a single bed.
While our population is our strength, going by the statistics above, it has clearly proven to be our weakness as well, especially in the healthcare sector. The percentage of death rate in India per 1,000 people is 7.3% as of 2015, which continues to increase every year because of the lack of quality medical care and soaring rates of treatments and medical aid.
About half of our population is under the age of 25 years which means we are inching towards a young India. A young India is great for the economy as well as the industry but the statistics above suggest that we are on the brink of a new problem - a major healthcare crisis.
Healthcare crisis call for basic healthcare needs like medical care, proper medical professionals & aid, availability of quality hospitals and healthcare systems; a criteria which urges the mass to choose between public and private healthcare services in India.
Public vs private healthcare in India: What is the difference?
Image credit: Aljazeera
Public healthcare in India: It's mandatory for them to cater to everyone
Healthcare facilities in the private sector are much more expensive than those in the public sector. It was estimated in 2015 that India will face about 1 million new cases of cancer each year and the percentage of the death rate will go on increasing with each passing year if the patients aren't provided with proper treatments and medication; a sight which is common in the public sector.
There is also a strong notion that a large number of people are being forced to stop their ongoing cancer treatments or chemotherapy due to the high cost of the treatment in private sector.
This is the first and major issue people face when they have to narrow down their choices between public and private healthcare.
Public healthcare systems and hospitals gather their funds from the Government which makes it mandatory for them to cater to everyone.
Hence, they are in no position to turn anyone down even if they are penniless. As a result, citizens are forced to stand in long waiting lines; many of them end up going to private hospitals for timely treatment.
Private healthcare in India: They have the right to refuse treatment
Private healthcare on the other hand have the right to refuse treatment to people who they feel are in no position to fend for themselves; but they have to abide by the law of stabilizing anyone who has an emergency.
India caters to 35,416 public hospitals out of which, only 2% of doctors serve in the rural area. This statistics is why about 70% of our population prefers to go to the private healthcare sector.
The need to have proper infrastructure in hospitals: There's a popular belief that infrastructure of a hospital can impact clinical outcomes.
There are a lot of patients who thoroughly scrutinize hospitals as they believe that the structure of healthcare system in India and infrastructure of a hospital can carry a powerful impact on clinical outcomes. Now, whether that impact is a positive or a negative one depends solely on the healthcare system.
Healthcare systems are sure to leave long lasting impressions if their infrastructure is given a thorough thought, for example;
The implementation of single private rooms as opposed to multi-bed rooms

Better means of noise cancellation and ventilation

Improved quality of lighting

Supportive workplaces and a developed layout
Public vs Private Healthcare: Pros and Cons
A major issue in India's public healthcare system: Shortage of trained medical personnels
Research shows that in addition to the deteriorating infrastructure, India also faces a huge shortage of trained medical personnels especially when it comes to the public healthcare. This has forced the existing set of nurses, physicians, doctors and other personnels to work under a lot of pressure which is bound to compromise the patient's safety at times due to the low doctor-patient ratio.
A major issue in India's private healthcare system: They accept few insurance forms
Private healthcare systems have drawbacks too even though they are smaller in size and are better equipped to offer personalized care. Their wait time tends to be short with an excellent doctor-patient ratio, but all of this comes with a package which costs significantly high.
Moreover, private healthcare systems accept few insurance forms which do not really succor the hospital bills.
The question then arises- Can the healthcare sectors in India improve?
Yes they can. We as a healthcare sector have a lot of potential which just needs proper monitoring and strategic planning. It is a hard reality that healthcare systems in India wipe out all of the patient's savings forcing families into deep dept.
There are some aspects that can be put into action in order to enhance the healthcare systems.
Transparency: Accreditation of hospitals is key
Transparency is imperative when it comes to improving the quality of healthcare. For this to fall into place, a process needs to be initiated where accreditation is given to hospitals and other healthcare systems which carry in-depth information about those hospitals and their services.
Prices of special drugs need to be lowered
The prices of special drugs such as Albumin Bound Paclitaxel, Bortezomib, Zoledronic, Imatinib and many more that used to save lives need to be lowered and medications need to be regulated effectively; which currently poses to be a problem for both healthcare systems.
The infrastructure of hospitals needs to improve
One of the most important aspect that needs to be taken care of is the improvement of Infrastructure. Improving the infrastructure is vital and it not only restricts to the construction of large buildings or shiny hospital rooms.
More than 40% of the healthcare sector is not equipped with basic facilities like water supply, availability of medication, electricity supply, adequate emergency treatments in emergency rooms, ample amount of doctors and so on. In addition to this, a minimal cost needs to be applied to the medications to make them more affordable.
Need for more accessible healthcare centres
More healthcare centres should be constructed, especially in the rural areas where there is an extensive need of proper medical care that can be accessed easily.
Need for more medical colleges and institutions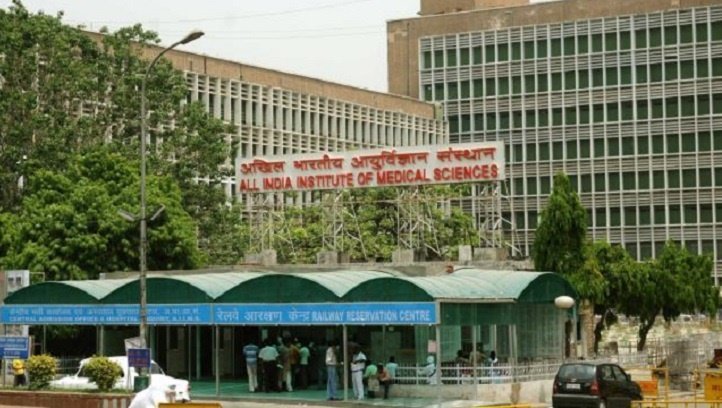 More qualitative medical colleges and institutions need to be built which have the ability to give an opportunity to students who see themselves becoming doctors.
A lot of medical colleges choose high fees over qualified students which topples merit by forcing thousands of students with high scores to forego their seats, allowing poor performers with money to gain admission smoothly.- a practice which needs to be stopped immediately by lowering the rates of medical colleges.
What is the Indian government doing to tackle the healthcare crisis in India?
Recently, the Union Budget announced a National Health Protection Scheme (NHPS) aka "Modicare," which is supposed to be effective starting September 25 this year. This is the biggest global plan which aims towards the extension of health insurance to more the 500 million individuals who belong to financially vulnerable backgrounds.
This simply means that more than 50% of our population will have access to modern medications, critical care and quality tertiary care which adds Rs. 5 lakhs to the per family insurance cap. You can read more about this scheme here.
We suggest you also read:
Modicare: Will It Live Up To Its Tag Of Being The Biggest Global Healthcare Plan?
Universal Health Coverage in India: Can It Be A Reality?
If you have any feedback or comments related to this article, reach out to us at [email protected]