Nonprofit Newsletters: Tips to Engage Your Donors
By: Shreevidhya Ravi
Published On: September 12, 2018
We give you tips on how to write effective nonprofit newsletters to engage your donors. Read on...
In an age where technology helps various organizations outperform each other while enabling them to achieve massive things,one can stay in the race only if the organizations keep a track of their achievements.
Non-Governmental Organizations have evolved to become a massive back bone of various developing and developed countries. They deal with a plethora of problems that plague the masses right from hunger to sanitation.
Needless to say, their wonderful work cannot be made possible without the presence of an important stakeholder in their ecosystem; the donor.
Any NGO is usually associated with at least one cause and the donors are usually the people who feel passionately for the cause. They make a donation/ contribute funds to become a part of the donor base of the organization.
Once an individual makes a donation to an organization, he/she would naturally want to know where the money is going and how it is being utilized. This is where recording, keeping track of their funds and the utility pays off as it builds transparency, trust and context.
Image credit: YouTube
The job of a non-governmental organization doesn't just end at keeping track of their expenses, but having a responsibility that stretches beyond this.. They are expected to communicate their expenses, impact and progress to their donors. What's the best way to do it? You guessed it right; newsletters.
Non-profit newsletters: Why they are important
Newsletters have grown to occupy an inevitable position every NGO's content strategy. It is not hard to see why, one can understand the importance of keeping the donors informed in order to build loyalty.
Not just loyalty, but newsletters act as a bridge between the funds of the donors and the utility that comes out of it. It certainly helps to build accountability and awareness.
Image credit: Naked poster
Let's not forget that there are a million NGO's all over the world, possibly vying for your spot or fighting the same problem that you are fighting. How are you going to stand out? What should you keep in mind? What should you avoid?
Worry not, this blog will clear all your apprehensions and doubts. We don't just intend to do that, but we will be adding examples to supplement the do's and dont's so that you don't have trouble visualizing what it takes to make your newsletter the best.
1: Understand your demographic
It is essential to understand your target audience before you start your donor engagement strategy. Say for instance your organization works with teen mothers and teen pregnancies, then it should be your priority to understand that an average person that you're looking to engage would be in their early 20's/ 30's and would most probably a woman.
Image credit: SlideShare
On the other hand, say you are an organization that works with supporting to senior citizens; it is imperative to conduct a study on your average donor and we can guarantee you that there will be a huge difference in your donor base depending on the cause, geographical location, earning patterns, literacy etc.
#Design your newsletter according to the communication style of donors
Once you understand your audience, it becomes easier to adapt to their style of communication.
For example, the younger section of the population typically prefers to communicate in short forms and do not like reading long pieces of information. The way your donor base consumes content will vary distinctly across various platforms.
It is important to keep in mind the communication style of your donor base and not forget to change the tone, feel and look of your newsletter accordingly.
Best non-profit newsletters examples: One Love
Founded in 2010 One Love Foundation's newsletter is testament to being able to adapt to the communication style that works with young people. Notice the emojis? Not just that, they often use trending issues in media to be able to relate it back to the cause that they champion for; healthy relationships.
2: No one likes clutter
As an NGO, everything you do might seem like newsworthy and that's completely understandable. Every single change matters in the bigger picture. However for your donor, it might be a little too overwhelming to read through each and every happening.
It is important to let your donors about the progress that you made in a particular period-be it daily, weekly or monthly. But it is equally important to understand that the donor might not have the attention span or the time to go through all of it.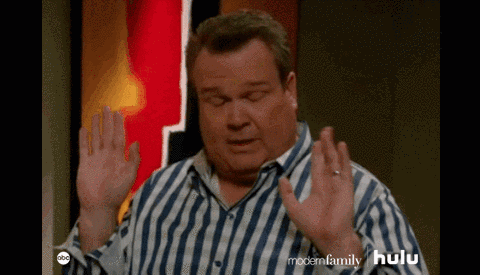 #Divide your newsletters into various parts for easy readability
It is important to make a conscious effort to divide your newsletter into various distinctive parts, making it easier to give sneak peeks into different things that went on in your organization. You can have an update section, blog section, a video section along with a specific call to action.
Understand that the flow of information should be complementary to their reading and that it should make it easy for them to process information.
#Keep the layout of the newsletter simple: Avoid using too many pictures
The layout of the newsletter also matters a lot in this context- make sure to make it easy on the eyes. Work hard to build continuity when it comes to the ease of readability, within your newsletter. Do not make it harsh for them to read by inserting too many photos or too many links.
Ensure to follow a consistent format that works on minimal information, clear call to actions and easy readability which increases the chance of your donor base actually making an attempt to stay engaged with you.
Non-profit newsletters that engage: HRW
Let's look at what Human Rights Watch (HRW) does to model excellence when it comes to saying no to clutter!
1: Every newsletter has a "donate today" button (clear call to action)
2: Consistent pitch for a "follow" on their social media (talk about engagement)
3: Blog section/ news updates
4: Video updates
5: Closing the loop ("Donate Today" button and ending it with a pitch to follow them on social media)
3: Storytelling is about engaging, not about informing
Often, the need to inform your donors about your progress overtakes the need to keep them engaged. It is a common habit that's very hard to break. There's a huge difference between informing and engaging. How, you ask? Let us give you an example.
Say your organization is running a blog series dedicated to people who have changed the educational landscape in the past decade in your country. The first step you'd do if you're informing your donor base would be to title the post as "5 leaders who are changing the education landscape" and the caption of your blog will give it all away.
The caption would go something like "This article talks about the people who have changed the landscape in accordance with reach, accessibility and quality of education in our country from 2008-2018".
This is nothing but informing- it is considered informing where this is no knowledge gap that's consciously being built.
A knowledge gap is built when you make the reader curious and he/she chooses to consciously stay engaged with you by clicking on "Read More".
Engaging works on this very principle of making the donor want to know more about your initiatives.
The same topic of 5 educational visionaries will be presented in a completely different manner if the motive is to engage. "5 Pioneers Who Have Bridged The Educational Inequity" could be a more engaging title as it doesn't give everything away.
The caption can be in the form of a quote from on one of these 5 people who are going to be featured on your blog and then you can redirect the donors to your blog page. This is engagement.
When you caption the blog with a quote, you build a very real knowledge gap where the donor's interest is piqued and they want to know more, which they can do so by visiting your blog.
Now that we have covered the basics of what you can do to have a well designed and purposeful newsletter, let's look at things that you absolutely should NOT be doing with your newsletter.
1: Do not make it too long.
Keep it concise, purposeful and interesting, think along the angles of "will I be interested to read this piece of information?" before you send it your donors.
2: Stick to a color theme.
It helps in establishing a brand recall. Do not keep experimenting with the color theme or the layout for it confuses the donor. Just when they begin to establish a particular feel with your brand, it might get very complicated if that particular feel keeps changing.
3: Do not take the knowledge gap too far.
While making it a point to keep your donors engaged, do not make the tone of the newsletter too broad or too ambiguous. Just like how oversharing is redundant,so is not furnishing enough information. Finding the right balance between not spilling everything and not spilling anything at all is imperative.
4: Storytelling is the crux.
While stating facts and information is important, it is important to understand that human beings by nature crave for stories. No one likes being told plain boring facts as they are.
Understand the need to build a connection with your donors. Look for ways to add visual elements and aim to story tell through your newsletter for that breaks or makes your relationship with your donor base.
Now that you have read through the whole article, we wish you all the best in building the best connection with your donors! May the force be with you!
We suggest you also read:
Step-By-Step Guide To Writing The Most Effective Donation Appeal For NGOs
Are You A New NGO Looking To Raise Funds For Your Cause? Follow These Tips For Instant Donations!
If you have any suggestions or feedback related to this article, reach out to us at [email protected]