20 Tips on Fundraising On Instagram For Nonprofits
By: Divya Kilikar
Published On: August 24, 2018
We give you simple tips on fundraising on Instagram for nonprofits. Have a look!
It's no surprise that businesses and organizations around the world began incorporating Instagram into their social media strategy years ago.
Since its introduction in 2010, the platform became the top chosen medium for sharing visual content, especially among youth.
Instagram's growth in the last few years has been like no other platform. In 2016, about 48% of businesses in the US had Instagram accounts while the following year, the number had jumped to 71%!
Today, Instagram has 1 billion users, half of whom are active on a daily basis. The most followed individual on Instagram, Selena Gomez, has over 135 million followers.
Benefits of Instagram for Nonprofits
Instagram is a great place to interact with your audience through countless ways:
Set up shop and sell products.

Share facts and stories related to your cause to raise awareness.

Get a hashtag trending to get visibility and also raise awareness.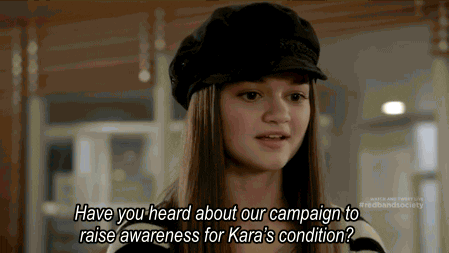 4. Build loyalty and trust by constantly putting up live stories.
Show viewers your office culture - this helps you find more volunteers/interns/employees.

Show support for a global or national trend - helps build followers.
Unlike most other social media platforms, Instagram lets you build a personality for your nonprofit. Through stories and feed posts, it lets you establish yourself as an expert in your industry.
Once you do this, Instagram fundraising can be breezy! Whether you joined the platform yesterday or have been part of the Instagram bandwagon for a while now, this blog is sure to help you with effective tips.
The Basics
Before we delve into Instagram strategy for nonprofits, let's make sure you've got your basics covered.
1. Switch to a business profile
By switching to a business profile, you can let people know what your account is all about. You can pick between categories that describe your organization (in your case, nonprofit).
This is essential for those who come across your profile, to know t you're on a social mission.
Moreover, you'll get access to Instagram insights - a complete view on the outreach your account is making through your posts and feed. You'll get to see how many people click on your website, what time of the day they're active the most and where your followers are from.
Tip: This switch also lets you attach buttons for people to contact you (via email or phone number) and directions for them to know where you operate at the top of your profile so people can get in touch with you easily.
2. Use the Highlights feature
Stories are the quickest and most interactive way to share content with your viewers. It's also the easiest way to go live and show people a snippet of what your nonprofit is up to at this second, especially if you're working on a project.
You can show them the impact you're making firsthand this way. While increasing engagement, this also builds trust and invests the viewer in your cause. Stories are also a great way to show office culture.
The only downside? They disappear 24 hours later. This is why you should be using the highlights feature, which saves your stories to the top of your profile for as long as you want. This makes sure no viewer misses out on your activities!
Tip: It may seem a little daunting at first to share live updates, but don't worry, you don't have to speak in your stories. You can use text in your stories instead, or simply use pictures.
3. Use the link in your bio
Yes, you may need 10,000 followers to be able to add links to your stories, but anyone can still add one in their bio, so make sure to use it.
You can simply add your main website link accompanied by a simple bio explaining your cause and leave it unchanged. Alternately, you can also choose to periodically change the link depending on your last post.
For example, if you've posted about a new blog, a video or a fundraiser, add the link to that. Make sure to repeatedly remind people in your feed and stories that you've provided the link in your bio!
Also, add a small line in the description of your bio about where the link goes.
Tip: You can tag other accounts and use hashtags in your Instagram bio now. You can use these to show support for a trend or to talk about a collaboration.
4. Tailor content for Instagram
Like many nonprofits, you should ideally be making both photo and video content, whether it's about your ongoing projects or updates and "throwbacks" on your previous projects.
When you're making this content, keep in mind Instagram's limit of 1 minute on videos, or make another shorter version to post here. You can also opt to post your videos in parts.
Instagram posts have a large enough character limit on captions, but make sure to keep them short anyway, as large captions can put off a viewer. However, it's still important to tell the full story, so use your discretion.
Tip: Instagram shows you what hashtags are relevant and most popularly used, so figure out which ones get you more engagement and use them!
5. Follow people: Use Instagram fundraising hashtags
The best way to stay updated on trends in your industry and see what influencers and similar organizations are talking about is to follow them.
Look up other organizations who are working for the same cause, activists, bloggers and people who are campaigning for your cause (and have a large following).
This also enables you to start conversations and maybe even build collaborations with similar accounts to help grow each other's following base.
Tip: You can also follow hashtags now! Find relevant hashtags that everyone's using so you can find inspiration for your future posts.
Best Practices for Nonprofits on Instagram
Fundraising has taken social media strategy to a new level. Now you're not just looking for people to hit the follow button or click on the link in your bio. You're also trying to get them to give you their money.
Here are some quick tips that are working really well to help nonprofits turn followers into donors:
1. Use the 'ask a question feature' on your story.
A large part of your appeal is not just to ask for money, but to make your audience relate to your cause and truly understand why it's important enough to need funding.
You can use the 'ask a question feature' on your stories to let your audience interact directly with you and clear their queries.
2. Hold live Q&A sessions.
You can also get your audience to learn about your cause by collaborating with an influencer, the founder of your nonprofit or a subject expert.
Hold a live interview with them, where you address the problems your nonprofit is dealing with, how your projects are making a change and why they need funding.
3. Ask volunteers and staff to make appeals.
Leave the choice up to them - whether it's to go live, put up a story, a post or a link in their bio. You can ask them to make repeated appeals over the course of your fundraiser, talking about the progress at the time (of both the fundraiser and the project).
4. Put up a story each day with the amount raised that day.
It can be a post or a story, but make sure it's engaging. Not only will it motivate you to get the numbers up, but it'll also encourage viewers when they see constant progress. And existing donors will be encouraged to find you new ones!
5. Get in touch with influencers.
When I was raising funds for the care of rescued elephants, I personally messaged wildlife photographers and activists, telling them about my fundraiser.
Additionally, I also left comments on pictures taken by them.
To be honest, this will not always yield positive results, but after approaching ten photographers, I finally spoke to one that replied saying he couldn't share my cause because of a partnership with another organization, but he did donate to my fundraiser!
Don't directly ask them to donate or share. Just tell them what your cause is about and ask them to support you. How they choose to support is up to them.
5 Ways to Engage Your Audience More Effectively
In the past year, Instagram has exploded with tons of new features for you to exploit. They're all amazing at helping us engage with our followers and work wonders for content variety.
1. Use the poll feature on your story.
Seeker regularly does a series of stories where they ask a question and show us multiple answers to choose from or present information and ask us to confirm whether it's a myth or a fact.
The poll feature can be used in many more ways like these to engage your audience and teach them about your cause. The more they learn, the more invested they'll be in helping you reach your funding goals.
2. Talk about previous successful fundraisers.
Nothing encourages potential donors like a good success story that made the world a better place.
Tell donors about your past fundraising ventures and the kind of impact the funds were able to make; highlight the lives they changed and how a community was benefitted.
Add a line at the end about how your viewers can make a similar impact again, through your new fundraiser.
3. Use memes, GIFs and pop culture references...
...but gracefully. This helps make your appeal more relatable. Keep in mind that while it is okay to use humour while you talk about your cause, make sure it doesn't offend anyone or sound insensitive.
The internet is one place everyone's looking for a reason to point fingers.
4. Make your content easily shareable.
One of Instagram's new features lets people post your feed content as a story. Many people are now using this feature to share content like quotes, short anecdotes, poetry, artwork, photography and anything they find inspiring.
Think about what you'd be likely to share when you plan your content.
5. Create a channel on IGTV.
Does your nonprofit create a lot of video content? IGTV lets you break the 1-minute limit posed by simple posts. You can quickly create a channel in seconds and begin posting video appeals and updates on your project.
Do you have any additional tips that have worked for you in the past? Let us know! Shoot an email to [email protected]!
We suggest you also read:
Should You Whatsapp Your Donors? Whatsapp Strategy For Fundraising