5 Lesser-Known Innovations That are Improving Healthcare for the Common Man
By: Rukmini Chopra
Published On: April 23, 2018
The healthcare scene in India can be termed as paradoxical. Where on one hand the lack of facilities at government hospitals and the exorbitant treatment costs at private centres is a growing matter of concern for citizens, technological revolutions on the other, such as AI, 3D printing and virtual reality etc. are on the rise and are putting our nation on the global map.
The role of technology in India's healthcare scene has been instrumental in more ways than one. For the first time in India, 2 surgeons created a titanium vertebrae implant from 3D printing and used it to rebuild a part of a patient's spine, who was suffering from spinal tuberculosis. In another example, virtual reality has made it possible for medical students to observe complex procedures in operation theatres.
These technological advancements have happened on a large scale and are applaudable. But there are certain small-scale product-based innovations in healthcare that have proven to be game changers. From catering to the visually-challenged and to the underprivileged in rural areas who can't afford expensive treatments, these products are helping people in a big way.
Here are some you should know about:
Get Smart
Students at IIT Delhi came up with a 'Smart Cane' to help their visually-impaired peers with their daily tasks. The cane has several features, one of them being to detect objects within a three-meter sphere around the person who is using it.
This is how it works; the cane uses ultrasonic technology, that are found in radars, to identify the objects. This technology also enables the smart cane to detect objects above knee level, something which a normal cane can't do.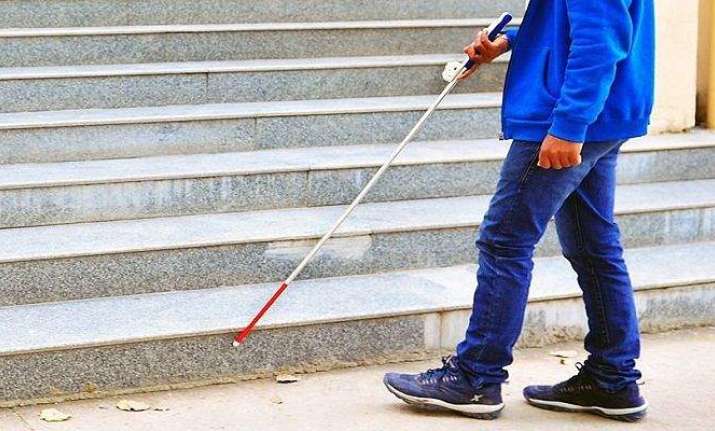 Some of the features of this cane include detecting battery status, vibrator failure, sensor failure etc. The cane can be adjusted according to the person's height and has a detection range of 1.8 meters indoors and around 3 meters outdoors. The plus point of this smart cane is that the sensor device attached to the cane is detachable and can be fixed on another cane, in case of any damage. To know more or to buy it, click here.
Health in Your Pocket
There are times when diseases are diagnosed at a later stage, making treatment either difficult or impossible. Imagine if you could keep a track of your health, when on the go? ECG Monitor Sanket was built, keeping this principle in mind.
With the help of this device, citizens in any part of India, can get a 98% accurate ECG test. Sanket was invented, keeping in mind the rise in heart-ailments in India and the primary cause behind the same being the lack of proper diagnoses and the access to qualitative treatment.
The credit-card sized monitor by Agatsa Technology, can measure ECG and stress levels through a thumb touch. The results of the test appear on the device's screen within 15 seconds and can be shared with others through mediums such as email, Whatsapp and messaging.
The device costs close to Rs. 4,000 and can be purchased here. Those who cannot afford to buy this device are catered by the Sanket team that does 1,00,000 free ECG tests on a monthly basis.
Breathe On
There are several primary healthcare centres in urban areas that are not able to afford oxygen cylinders so one can only imagine what must be the case in rural areas. Many remote areas are not supplied with oxygen cylinders, because of the high cost of transportation and the lack of power supply in villages.
To eradicate this problem, a 12-member team came up with a portable kit that they called O2MATIC, to make the supply of oxygen possible in rural areas of India.
The kit consists of a reusable canister and a lid with an oxygen outlet along with a replaceable cartridge, that has the capacity to hold a salt compound and a catalyst for the required chemical reaction. During an emergency, one has to unlock the lid from the canister, fill the cartridge with tap water, drop into the canister and lock the lid. Doing the same will produce oxygen, after a chemical reaction.
This App-le a Day will Keep Doctors Away!
When we speak of healthcare in India, it is vital to address mental health as well as developmental conditions that affects our population.
Harsh Songra suffers from a developmental disorder called Dyspraxia, that affects one's movement and coordination abilities. Neither he nor his parents were aware about their son's medical state till it was diagnosed after a long span of 9 years.
Harsh's father had taught him how to operate a computer at a very young age, which mildly mitigated his cognitive troubles.
Harsh was determined to help those like him and after two years of research, he came up with My Child, that he launched in 2015. The app helps parents tell whether their kids are suffering from developmental disorders, by processing basic inputs such as the child's weight, gender, height, within 45 seconds. The app can be used for kids aged between 1 to 24 months and is available on Playstore.
No Pain, Much Gain
You would think people undergoing surgeries without anesthesia, was a practice that existed 100s of years ago. But believe it or not, it is a reality, especially in India. Many women in rural areas, die during surgical treatment, due to lack of nitrous oxide , that acts as an anaesthetic.
A team of innovators, called the Nitro Boosters, decided to come up with a method to eradicate this problem. They did research on fertilizer factories around rural areas and found out that these units have 45 % of surplus of raw materials in a daily basis. They used these raw materials to make a cost-effective product that made the supply of nitrous oxide possible in hospitals.