Wildlife Week 2018: A wildlife conservationist and a tour guide narrate thrilling experiences from their expeditions
By: Wasim Akram and Shashank Birla
Published On: October 04, 2018
For wildlife week 2018, Impact Guru talks to a wildlife conservationist and a tour guide about their journeys and experiences. Read on!
Wasim Akram, wildlife conservationist with Wildlife SOS
Wasim's work profile with Wildlife SOS
I have been with Wildlife SOS for 5 years now. I am a geologist by education with a specialization in understanding the anthropogenic influences on environment, especially biodiversity outside traditional protected areas.
That is when I was looking for organizations that were working on the ground in these sectors and I came across Wildlife SOS. I took it on as I knew it would give me a lot of field exposure.
Overtime I started working on developing innovative human wildlife conflict solutions and now I focus on studying human wildlife interaction, conservation conflict solutions and wildlife crime control.
I am also the head of Wildlife SOS rapid response unit. It's the round the clock wildlife rescue hotline (+919871963535) in Delhi NCT. Any kind of wildlife emergency is reported on this helpline. We have a team of rescuers and whenever we receive a call reporting animal in distress, we go to the field, rescue the animal, bring them to the care of Wildlife SOS facility to provide veterinary treatment. Upon full recovery, they are released back into the wild!
Some challenging projects that Wasim has worked on
Getting a smuggled bear back to India
We finished a very interesting project very recently where a sloth bear was smuggled out of India into Nepal and confiscated by the authorities there. The bear had to be repatriated back to India because the housing facility in Kathmandu didn't have the facilities to provide necessary medical treatment to the bear.
It was an international assignment that we successfully completed a few months ago.
SOS's next project: Bringing back smuggled tortoises from Singapore
Right now we are working on another international assignment. 60 Live Indian star tortoises were smuggled out of India and they were confiscated by the enforcement agencies in Singapore.
So now we are working towards bringing them back to their natural habitat in Karnataka and we are likely to finish phase 1 of this project by end of this year.
Apart from this, I have also been part of elephant rescue operations, designing India's first elephant ambulance, Human Primate Conflict Mitigation, animal translocation projects and designing conservation education programs at Wildlife SOS.
Wildlife SOS's anti- poaching operations
We recently intercepted intelligence on a gang of poachers active around Jim Corbett National Park with schedule 1 wildlife contraband they had poached inside the park, and we set up a seizure operation with the Special Task Force Meerut. We caught the poachers with tiger skin and 20kg tiger bones.
In February this year, we did another anti poaching operation which involved an adult Leopard skin in Faridabad.
There was a self claimed priest in a small temple in Faridabad and he was keeping this skin. We setup an undercover operation to gather evidence & arrested the person with the contraband.
What are some of the frequent cases of animal cruelty that Wasim has witnessed?
Conservation in a biodiversity-rich country like India remains a huge challenge. There is a lot happening in the country related to conservation and it's exciting to be a part of this. The field challenges vary from project to project.
Working on anti poaching operations, I have realised India has a strategic position when it comes to wildlife crime. We have both the buyers and suppliers because we share porous borders with other countries.
It's very easy for something that is poached in India to be smuggled into south-east Asian markets. Transnational wildlife crime is a billion dollar industry and there's a lot of poverty within the indigenous hunting communities.
This only pushes the need for quick money, without giving a second thought to its consequences.
Transforming poaching communities into animal-protecting groups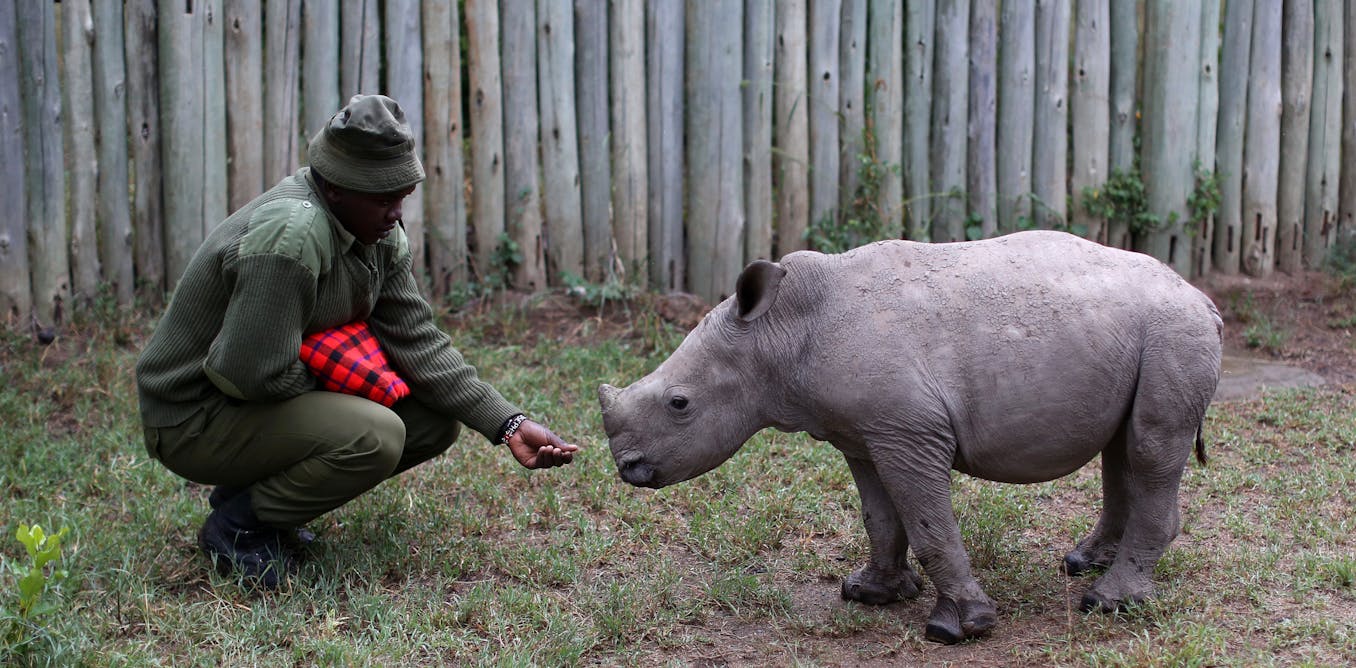 The indigenous communities have historically been dependent on hunting, poaching, trading and exploitation of wildlife and have led socially and economically disadvantaged, oppressed lives due to complete lack of education and alternate livelihood opportunities and in ignorance of the law of land.
We have been working on creating livelihood interventions for these people where we have been supporting several communities. We are currently providing skill training to around 3000 women and supporting education of over 1600 children from these communities.
Another interesting part is that the rapid response officers of our Delhi helpline are all reformed snake charmers. There was a time when they used snakes or monkeys to earn their livelihood.
We took them on and trained them in handling animals humanely. They have changed from poachers into protectors!
Is India beginning to become more aware of the cruelty towards animals?
Image source: Bombay Society For Prevention Of Cruelty To Animals, Parel
There are a lot of schools educating children about wildlife conservation and a lot of offices spreading awareness amongst employees. Things are changing in India now which is good.
However right now, what we are doing is all reactive. Whenever a farmer loses his livestock or crops get destroyed, the government basically gives them a compensation- that is a reactive response. We need to shift to more proactive approaches instead of waiting for something to happen.
People need to understand that they have to co-exist with the wildlife. The problem we are facing now is the changing land use pattern which is mainly unregulated.
We haven't been able to take into consideration our habitat, and we have been destroying it. 30% of tigers are found outside of the protected areas.
Shashank Birla, owner of Wanderlust Expeditions and a wildlife tour guide
Shashank's journey as a wildlife tour guide
Currently I run a venture called Wilderlust Expeditions. We take guided tours in some of India's national parks and wildlife sanctuaries. We do this in slightly different way from others; our groups are not very large, they are small and we stay close to the wilderness so our guests experience the same.
A step towards preserving data to conserve wildlife
I am also a coordinator in this local club in Mumbai called as the Mumbai Birdwatchers club. We do free bird walks every other weekend where we take people who are completely new to bird watching and we show them how birdwatching is done.
At the same time we record the data and upload it on our site called e- bird. Supposed a developing project comes up in a specific area, and supposed it's very biodiverse, then where do we actually get the data from?
This is one platform where you can freely download it because all the bird watchers in and around Mumbai have been logging in that data and have been putting in the details. So anybody who wants to work for conservation and wants to protect that area, can access this site.
Apart from that I have also been a part of a citizen science program in Amboli where we map the reptiles and amphibians there. We do this to serve database to show that this region has wildlife that is found nowhere else in the world. You have certain critically endangered species that are only found in that region.
This is just to make people aware of the biodiversity that we have and that if people wish to work on any development projects, they should be careful as then you can have one project coming up and an entire species being wiped off.
Shashank narrates an exciting experience from his profession
We were visiting the Jhanana wildlife sanctuary in Jaipur; it is lesser known but is gaining popularity due to high spotting rates of leopards. There is a fort where guests can go and sightsee before starting the safari and after finishing it.
We were a group of 10 people. Some people decided to get to the top of the fort and the older people stayed put down. I went up with the first group of people and I later came down a level.
We went to the second floor as well and two of my group members told me to hurry up. There was a leopard right below us. Half of my group standing below could see the leopard, standing 20 feet away from them while we saw him from top. The leopard just sat there. That was quite amazing.
How can we make Indians behave more appropriately when in wilderness?
There is a very low level of awareness when someone visits a tiger reserve or a national park. Unfortunately, most people who visit national parks think that they are zoos.
They don't realize that it's the wilderness and not their personal property where they can shout, wear bright colours or expect to see tigers right away.
If people expect to see a sighting, they need to be well aware of the rules.
One of the reasons why I started doing guided tours was to first give guests an orientation about what is it that you should expect when you visit the wilderness and what we should do to enjoy and respect the atmosphere.
Is a career in the field of wildlife a sustainable one?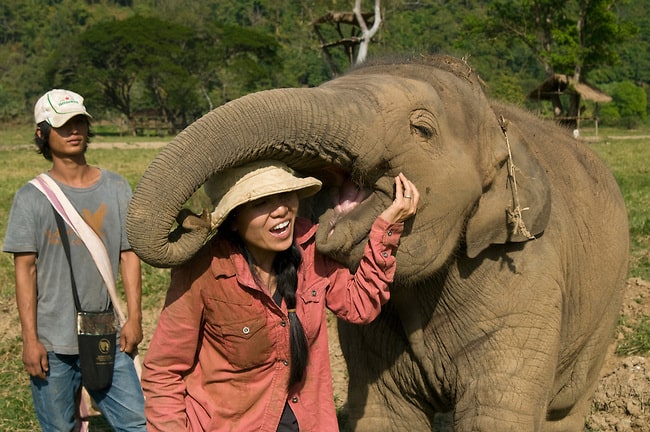 I look at it in this way- if you are interested in wildlife and want to do something about it, first take it up as a hobby. Go out there and spend time in the wilderness, get the base of your knowledge correct, spend time with people who are in this field to gain knowledge, build your own skills through workshops and training programs, volunteer with various conservation programs- that's what I did.
After that, you need to decide which option you'll take to build a full time career and how much can it pay you. I am looking at not just one thing but multiple things in the wildlife.
Is India doing enough to preserve its biodiversity?
Aside from our biodiversity, the best thing about our country is that we have some of the best laws to protect our wildlife in the world. The Wildlife Conservation Act and Forest Conservation Act are fantastic.
But unfortunately, the problem is in the enforcement of these acts. When a poacher does get caught, he almost gets immediately released on bail. If someone is destroying a wetland, powerful lawyers are brought in and that person is released. But we are moving forward as a lot of departments, including the forest departments, are working with communities to ensure that people out there respect the wilderness.
We need to realize that the preservation of our ecosystem is not just essential to protect our animals but it is also necessary for our own survival. There is a great awareness amongst people, but there are challenges that continue to grow.
-As told to Rukmini Chopra
How crowdfunding can save our silent creatures
Crowdfunding is a process through which you can raise money online through a large group of people where each one contributes a small amount to add to the goal amount. Impact Guru- India's largest crowdfunding platform-caters to causes ranging from medical, to social, to creative.
Two employees from the company started a fundraiser on the platform for Wildlife SOS, to rescue and rehabilitate tortured elephants and succeeded in raising more than Rs. 1 lakh! You can read their experiences below:
I Ran A Fundraiser And Here's What I learnt
I Ran A Fundraiser And Here's What I Learnt (Part 2)
Crowdfunding is a great way to raise funds for causes that are close to your heart be it education, women empowerment, sanitation or animal welfare.
Want to start a fundraiser? Click here.
If you have any suggestions or feedback related to the article, reach out to us at engage@impactguru.com