What we know so far about the Ayushman Bharat healthcare scheme
By: Shreevidhya Ravi
Published On: August 30, 2018
We give you insights into what the Ayushman Bharat Healthcare Scheme aka Yojana is all about and why there is a need for one. Read on!
India as a nation, has slowly come to terms with the fact that health expenditure can't be optional anymore. Spending on health compliments a nation's progress, right from creating a healthy working population to maximizing social and economic resources of a country.
What is the need for Ayushman Bharat Healthcare Scheme?
This scheme is set to create history as the world's largest health insurance plan, aiming to cover more than 10 crore poor and vulnerable families with an insurance cover of Rs. 5 lakhs per family.
This is definitely the need of the hour, considering that India spends a mere 1.25% of its GDP on health related expenditures. An inadequate health system, lack of medical personnel, accessibility issues combined with a 62% out of pocket health expenditure are some of the challenges that this scheme hopes to provide an answer for.
Image credit: LiveMint
How is the Ayushman Bharat Jojana going to be implemented?
Ayushman Bharat is expected to follow a 60:40 model, in that 60% of the finance will come from the central government and the rest from the state government. This scheme is expected to have a far-reaching impact on the Indian healthcare landscape.
They hope to introduce the adoption of standardized treatment guidelines while coming up with uniform and well defined package rates for surgical procedures. They have also planned to deepen the involvement of IT by planning to use data analytics to monitor implementation of the scheme.
All the combined efforts aims to play an instrumental role in regulating the sector thus paving way for long term sustainability. They also hope to have a multiplier effect on the sectors that work closely with the healthcare like diagnostics, medical devices and pharma industries by regulating the core of health care sector.
Who is eligible for the scheme?
If you are googling 'Ayushman Bharat Yojana how to apply' then we've got you covered with all the necessary answers. Ayushman Bharat Scheme aims to provide insurance for 100 million family beneficiaries, approximately. Eligibility is based on the Socio Economic Caste Census (SECC) of 2011. With government recognizing the fact that poor and vulnerable are subjective terms depending on the context (rural and urban), they have made a list of the people who will be covered, additionally:
In urban areas:
The government has made a list of these 11 occupational categories of workers who are automatically included in the list:
1.Rag picker
2.Beggar
3.Domestic worker
4.Street vendor/cobbler/ hawker/ other service provider working on streets
5.Construction worker/ plumber/ mason/ labour/ painter/ welder/ security guard/ coolie and other head-load workers
6.Sweeper/ sanitation worker / gardener
7.Home-based worker/ artisan/ handicrafts worker / tailor
8.Transport worker/ driver/ conductor/ helper to drivers and conductors/ cart puller/ rickshaw puller
9.Shop worker/ assistant/ peon in small establishment/ helper/ delivery assistant / attendant/ waiter
10.Electrician/ mechanic/ assembler/ repair worker
11.Washer-man/ chowkidar
What is the hospitalization process?
The scheme aims to be cashless and paperless.
The people who are eligible for this scheme will not be required to pay charges or any kind of premium for the hospitalization expenses.
The scheme also covers both pre- and post- hospitalization expenses.
Every empanelled hospital will someone called an "Ayushman Mitra" in order to provide assistance for the patients.

They will also take care of the coordination process between the patients and the hospitals.

They will be expected to have a help desk which will help in verification and collect the necessary documents for patients to check their eligibility and get benefited from the scheme.
What are the possible challenges to this scheme?
Deploying medical personnel in rural areas
It is common knowledge that rural India lacks medical infrastructure and most families cannot afford the high-cost of treatment at private hospitals in urban areas.
It is important to think about incentives that will allow for the movement of qualified medical personnel to rural areas in need.
Empanelling private hospitals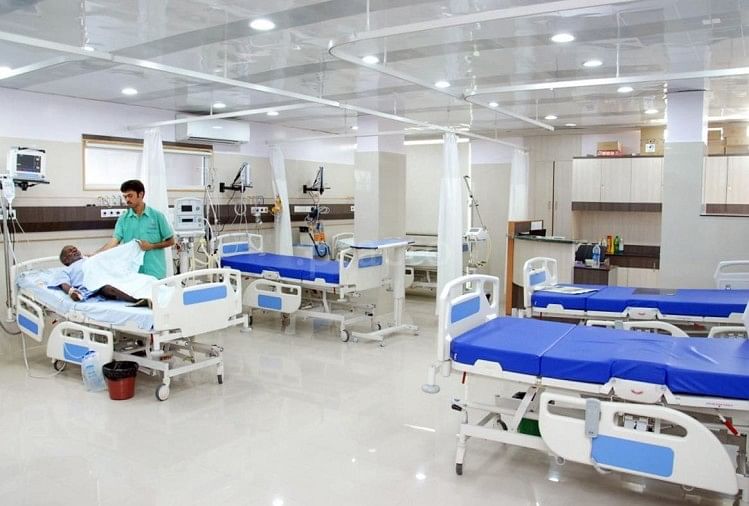 The costs proposed for various procedures vary significantly from the present charges that are charged by private hospitals. Getting private players to agree on the cost that's set by the government can definitely prove to be a challenge.
Unless the government discusses with private players and estimates cost(s) that needs to be covered, the private players might be hesitant to get involved.
Integrating schemes
States like Tamil Nadu, Andhra and Arunachal Pradesh (to name a few) have their own state sponsored health schemes. Centralizing the scheme and/or merging the scheme might prove to be a challenge, given the I.T that it might take along with the resources, manpower and the efforts it might take to make this scheme successful.
While it is essential to understand what goes behind the planning of this scheme, it is important to be mindful of its execution. While the planning might seem compendious, the implementation should also be able to match up to that level in order for this scheme to be successful.
We suggest you also read:
Modicare: Will It Live Up To Its Tag Of being The Biggest Global Healthcare Plan?
Universal Health Coverage: Can It Be A Reality?
If you have any suggestions or feedback related to this article, reach out to us at [email protected]