Top crowdfunding experts and what they have to say
By: Aakanksha Bambulkar
Published On: September 20, 2018
7 experts share crowdfunding advice that can help you raise quick funds. Read on!
Crowdfunding is a practice with which people, charities & businesses raise funds by collecting small amounts from a large number of people. It is also used for the funding of projects, ventures & causes by spreading awareness via the internet.
The concept of crowdfunding has seen the light of day only very recently in India but it has been practiced successfully in the west, for quite some time now.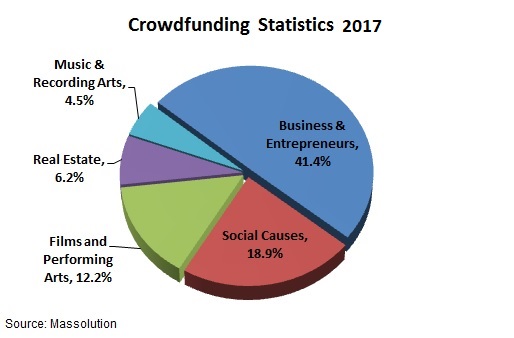 Image credit: Massolution
There have been a lot of people who have been through the scrutiny of trying to secure sufficient funds from investors but they have barely been successful. The process is almost like squeezing blood from a stone although there is the issue of actually locating the stone.
Crowdfunding as an industry has grown to prove itself requisite for the startups success plan as well as the medical field, even in a country like India. You can now find a sea of companies competing to promote their businesses online while, on the other hand, there are people and NGOs who are funding their medical treatments by generating funds through platforms like Ketto, Milaap, BitGiving, Impact Guru and many more.
This has brought in a new revolution- democratizing the investment plan- which urges startups to directly turn to customers instead of investors to fund their ideas. Every revolution needs a leader but when it comes to revolutionizing the funding landscape for millions of entrepreneurs, it takes a crowd.
To sum this up and make the concept of crowdfunding easy; I have come up with a list of crowdfunding experts who are blazing the trail for visionary crowdfunding and have expert insights and crowdfunding advice to share with all of you. Have a look
Khierstyn Ross, Crowdfunding Product Launch Strategist
How does one spread word about his/her campaign?
Khierstyn says that the best way to get your word out about your campaign is to have an audience to launch it to. But just this is not sufficient, it's also necessary that you treat your crowdfunding campaign like an event in order to get the audience excited about your project.
What kind of platforms should one use to promote their campaigns?
She adds that the initial stage of spreading the word of your campaign involves your current audience which includes your email list, the social media, the press etc. But once the campaign is live, that's when you utilize the other strategies to keep the momentum going. These include podcasts, influencer marketing, retargeting, etc.
Have a working knowledge of your crowdfunding platform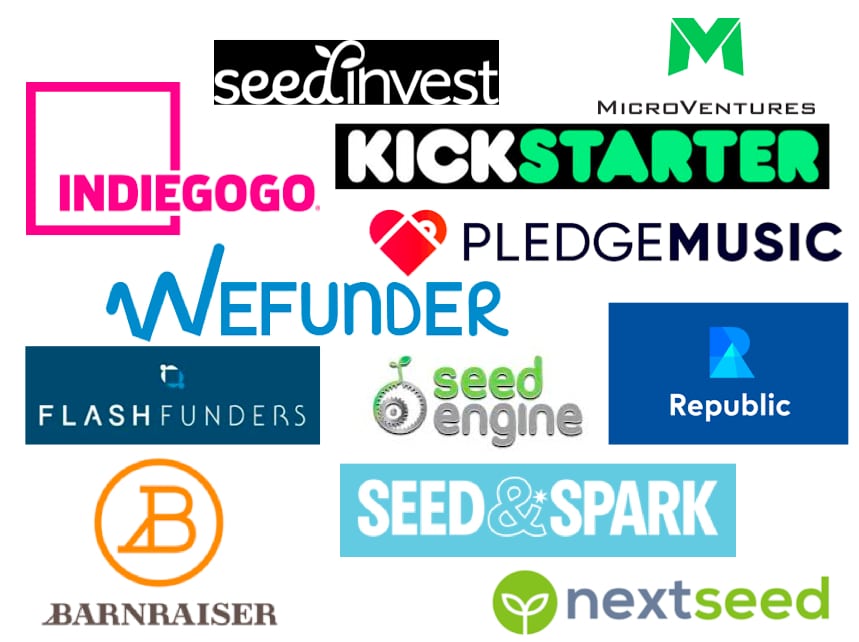 Another important factor that which Khierstyn specified was the working knowledge of the platform that needs to be taken care of. Every big company, be it Indiegogo, Kickstarter or an other, has their own audience that they cater to and so should you.
This boosts the visibility of your campaign on the site and helps you gain a lot of backers on your page. Your campaign's visibility is directly proportional to the number of supporters you gain.
2. Andrew Beltran, Co-founder of Original Grain
How should one promote a campaign on social media?
Andrew says that to get our campaign up & about on social media, we initiated by reaching out to every person we knew on Facebook asking them to support our campaign in a personalised way.
This really helped us especially in the initial stages to get our project trending. We teed up 20 influencers to post reviews on our product which directed traffic to our page.
Always do your homework
He adds that the most important thing to remember before launching a campaign is to do your homework. Comparing stats and analytics pushes the campaign to be promoted successfully. What's more is it is important to be patient and wait for it to take shape.
3. Salvador Briggman, Crowdfunding Expert
How to get potential backers?
Salvador is of the opinion that scraping through your email list and picking interesting subscribers is the best way to get potential backers back your product & story. Prototypes are the way to go before gearing up for a launch.
I have covered a lot of tricks that get the media buzzing about you. You must understand their agenda and what their goal is with their blog, publication and story."
Work towards crafting your story
Launching a great product that has demand in the marketplace is the ideal way to kickstart your crowdfunding career, but you should also know the tricks of marketing it effectively.
You should work towards crafting your story which will get backers jazzed up about your campaign. All the apt emotions should be incited and the visitors should be heard saying, "I need to have this!"
The emotions you need to trigger are:
Surprise

Awe

Empathy

Happiness

The urge & urgency to help
4. Paul Farago, Founder of Ace Marks
Balance out your emails and social media
"Since it was the initial stage, we tried a lot of different marketing approaches before settling down with what worked for us. What worked for us was how we balanced emails along with social media.
Almost all backers prefer personal attention and we try to accommodate that in the best way we can. This included addressing the FAQs in our updates to reduce the message volume."
Have appealing videos and images in your story
"Something we did fantastically was was conveying the quality of the product. I think that our video and images did an outstanding job of showing backers that they were going to receive an exceptional product and at the same time back a company motivated to change the luxury footwear business."
It took them almost a year to get their entire campaign started as they re-shot the complete video at least three times and rewrote the script multiple times.
Start from scratch as many times as needed because you will get only one shot at it! There is a lot of hard work and long hours that go behind a successful campaign but the results are worth it.
5. Ryan Rutan, Co-founder of Startups.co
Don't raise funds without validating your need for funding
Ryan says that there are a lot of people who raise funds even before they have validated the need for funding. It's vital to understand pushing things to get them done faster is rarely an answer for startup companies. He specifies, "They are accelerating towards a curve they'll drive right off."
Know the exact time to launch your campaign
There are times when people exacerbate money issues by launching without proper preparation in a misguided attempt to 'hurry up & raise quick money.' Acting quick is important but so is knowing the EXACT time to launch.
Moreover, there isn't a concept like "free traffic" for a crowdfunding site like there is for other sites. The platform should be used to help coordinate your raise, not raise it for you.
6. William Michael Cunningham, Impact Investing Specialist
Offer something truly unique to the reader
William is an economist with an inclination towards finance. His advice on crowdfunding is to offer something so unique to the reader that he is lured in.
The campaign should have the ability to make a difference in someone else's life, something that improves the lives of your customers is always intriguing.
Set up a reasonable monetary goal
Setting a reasonably monetary goal should be your priority, relative to what you are trying to do. Always prove that you are the real deal to your 'fan base'.
William says, "For your fan base, you also have something in your possession that will prove to them that you are all in. Think of what this might be and offer it (or a chance to possess it, if only temporarily)"
7. Elliot Schneier, COO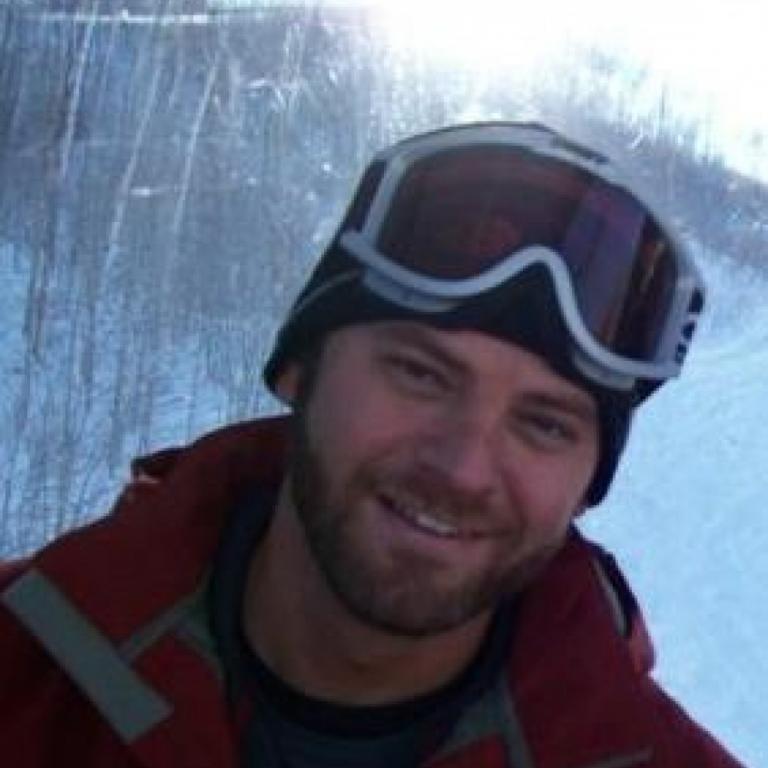 Explore every marketing venture you can
Elliot has worked hard for 15 years trying to build companies in consumer finance, ecommerce, SAAS and consumer product space. His big advice is to dip your feet in every venture when it comes to marketing but have realistic expectations.
He says, "You only have a few buckets here and each bucket holds a different likelihood of success, as well as a variance in resource cost. It's up to you how you make use of the buckets!"
You need to hammer your social network and reach out to people individually. The more specific you get, the better it is for your startup. Utilizing Facebook Ads can be an amazing way to build up your email list.
But it's necessary to set a budget here.
Elliot is of the opinion that, "You need to have a real budget allocated if you want any level of success. This budget includes money, time & capabilities."
We suggest you also read:
Want Social Media Influencers To Support Yiur Campaign? Apply These Effective Strategies!
5 NGO Crowdfunding Campaigns And What We Learned From Them
If you have any suggestions or feedback related to the article, reach out to us at [email protected]