Teachers Day 2018: Two teachers open up about handling specially-abled kids #ImpactGurus
By: Nafisa Diwan and Fatema Kabira
Published On: September 05, 2018
This Teachers' Day, we tell stories of two teachers who are striving to make the world a better place for specially-abled students.
#ImpactGurus is a series that sheds light on change makers across the globe and highlights the phenomenal work done by individuals to aid social causes, drive innovations in social projects and make a difference in the world. Big or small, we believe their actions and intentions deserve our acknowledgement.
According to this report by WeCapable, 2.21 % of Indians, suffer from disability, making the overall count 2,68,00,000.
With a count as high as this, it's appalling to know that India still has a long way to go in catering to the specially-abled.
Be it the lack of facilities such as having adequate number of seats for the disabled in public transport, disabled-friendly workplaces and hospitals to accepting the specially-abled and working towards their betterment, India needs to buck up and do more.
The same holds true for the education system in the country. This report suggests that 12.1 Indians with special needs are illiterate. Owing to the ignorance and lack of acceptance of special children, there are teachers that are striving to make the world a better place for them, by working in the special education industry.
Special education in India today is witnessing a rise in the count of teachers who are working with differently abled students and thriving to make them independent. Today, there are a number of special schools in India that have been designed in order to help students achieve a higher level of self-sufficiency,success in schools and in general, a notion which liberates them from their inhibitions.
Today, on account of Teachers Day, 2018 we bring to you tales of such individuals who are making a difference.
Nafisa Diwan, Shadow Teacher (Starlit -ability enhancement centre)
From being completely unaware of a place like Starlit to being a respected Shadow Teacher (a teacher who works with a single child with special needs), Nafisa Diwan has come a long way.
She has completed her Bachelors in Psychology and has dedicated her knowledge of the subject for the betterment of students with special needs; a profession which was a happenstance for her. Nafisa caters to a child suffering from down syndrome (a genetic disorder that causes intellectual and developmental delays)
What it's like for Nafisa to be in this profession
"I have always been clear about my goals and plans for my students, but it does not necessarily go as planned. Interacting with these kids brings me to the realization that they look up to me as their mentor which itself is enough for me to go on.
Being a shadow teacher and making sure your students compete with other students is no piece of cake. It was a challenge getting into this profession and adjusting with everything and everyone around you; even other kids.
But seeing them get closer to achieving their goal each day, pushes me to strive to become a better teacher, and a better human being."
On facing challenges
"We live in a society which sadly hasn't completely developed the awareness required towards dealing with specially-abled children. There have been instances where my students have been put down by other children and also teachers at times, when all they need is a better understanding and a little bit of sensitivity towards their situation.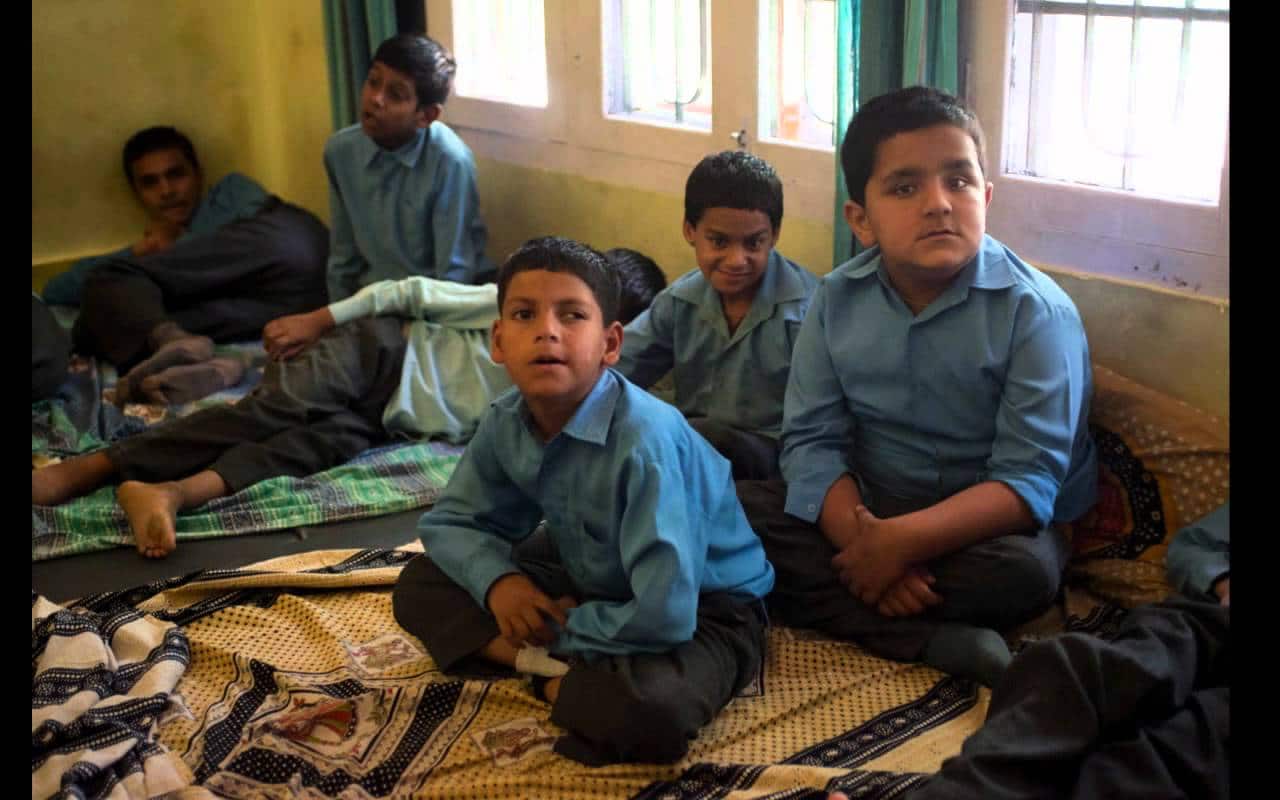 One has to realise that these students are special for a reason and understand the potential they carry."
For instance, there was a time where I found myself in the middle of a Yoga incident. The class continued with their usual yoga practice but I noticed one of the teachers getting impatient with my student as he fell a little behind and took time to catch up.
I could also see her getting irritated with Kabir (name changed) at intervals because of his low attention span. He also lacks muscle power, because of his condition. There needs to be more awareness about Dyslexia and how to deal with such students.
However, when you look at it from another perspective, you realize that it is not really the other students' fault as they merely follow what their teachers and parents preach."
Things that push Nafisa to strive harder
"To make sure our specially abled students grow up to be more competent, we set monthly goals for them. Watching them achieve these goals not only puts a smile on their parents' face, but also gives us a sense of achievement. They thrive in excellency!"
Fatema Kabira, Shadow Teacher (Starlit)
Fatema has a Bachelor's degree in Psychology and she had always dreamt of teaching students with special needs. She says that her career as a shadow teacher has not been easy, and that it comes with its own perks and demerits. Her 6-year-old-student Varad has Down Syndrome and needs extensive attention and care.
The challenges Fatema faces
"Varad is a hardworking student who just needs a little bit of a push each time. His condition pushes him to be stubborn and difficult to handle at times but it is all about the right tactic. It is a give and take relation that I share with him, and my patience gets him to do things.
There have been days where I have been impatient and it has only led to more mischief from his side. Patience lets me manipulate Varad in a good way. Everything we do and learn in the class, needs to be put up in a fun way for his eyes to be glued to me.
As kids, you do not tend to understand the need for special attention to a particular student which, if not handled aptly, can create a gap between students. This has be to dealt with ease and at an early age for students to understand each other.
For example, we have made the other students so acceptable to Varad's situation that you can see them taking care of him and helping him whenever he needs it"
What the parents have to say
"Even though Varad's parents are sensitive towards him and his case, they still hold on to a hope that he will excel and will be able to compete with all the other students in the school.
They are achievement oriented and sometimes expect him to go a little beyond his capability."
What is the solution?
Both the teachers are of the opinion that we still have a long way to go when it comes to general awareness. The Government needs to put laws into action wherein special students are given more attention so that they thrive in all aspects.
Our society as a whole is a little less acceptable and more reluctant towards giving such people an equal opportunity to compete in normal settings- an issue that needs immediate attention. Let's be a small part of this great change!
List of special schools in India that strive to make a difference:
Umang School for Special Kids, Mira Road.

Scholars Academy, Malad.

Umang Charitable Trust, Kandivali.

Sunshine School, Vashi

Ashray School, Sanpada.

Savera Special School, CST.

Stephen High School, Dadar.

Sulabha School, Chembur.

The Central Society for the Education of Deaf, Matunga.
We wish such noble people, a Happy Teachers' Day!
If you have any comments or feedback regarding this article, reach out to us at [email protected]
We suggest you also read:
5 Indians Who Are Ensuring That Every Kid In India Gets Educated
-As told to Aakanksha Bambulkar