UN Sustainable Development Goals: List Of Indian Organizations That You Can Support
By: Shreevidhya Ravi
Published On: July 21, 2018
This is a helpful guide for you to get involved with organizations that correspond to the United Nation's Development Programme (UNDP) and their Sustainable Development Goals (SDG)
Last week, we saw the first part of this article being published on the blog. Needless to say, we should all know that there are 17 Sustainable Development Goals (SDG) that was set as a goal by United Nations Development Programme (UNDP) in the year 2016. This week, the article is going to deal with the next three Sustainable Development Goals while talking about the organizations that you choose to get involved with if this goal is close to your heart.
Sustainable Development Goal #4- Quality Education
1- Teach for India : Education for everyone
One cannot talk about the Indian landscape of education without mentioning Teach for India in the conversation. Teach for India was founded by Shaheen Mistri in the year 2009. After having worked with Akansha Foundation for a good 17 years, she felt the compelling need to do something that channelizes the passion of people. Teach for India's vision is to provide an excellent education for every kid out there.
Their Fellowship programme selects promising individuals from different walks of life and places them in under-resourced schools in some of the most economically backward communities in India. Their Fellowship programme comes with challenges that are unique. If you wish to volunteer with them, click here.
2- Pratham: Making Quality Education a Priority
Pratham was established in the year of 1995 and it is one of the largest non-governmental organizations in India. They focus on high-quality, low- cost interventions that are scalable and replicable, in order to bridge the gaps in the Indian education system.
They were initially working with slum children in Mumbai, but now both their audience and geographical coverage has grown, 23 years after pioneering for their cause. Their model focuses heavily on large scale sustainability. Their aim is to make education accessible to everyone, while ensuring that the kids thrive in school by building models that work closely with the local community, government, volunteers and parents. You can get involved with their cause, here.
3- Make a Difference: Equitable Outcomes for Vulnerable Children
Make a Difference is a non-profit organization that was founded in 2006. It focuses on children from orphanages and street shelters. Till date, they have managed to reach out to over 3,460 children in 67 shelters across 23 centers in India through a highly efficient volunteer network comprising of 3,822 passionate individuals. Their vision is centered around working with most vulnerable pockets of children and providing them with the required support.
They aim to improve quality of life for underprivileged kids which will make them realize their full potential irrespective of their present conditions. Their minimum threshold is to ensure that children are able to live a free life, away from exploitation and trauma while being aware of their physical and emotional self. You can check out their work, here.
Sustainable Goal #5- Gender Equality
1- Women on Wings: Making career choices accessible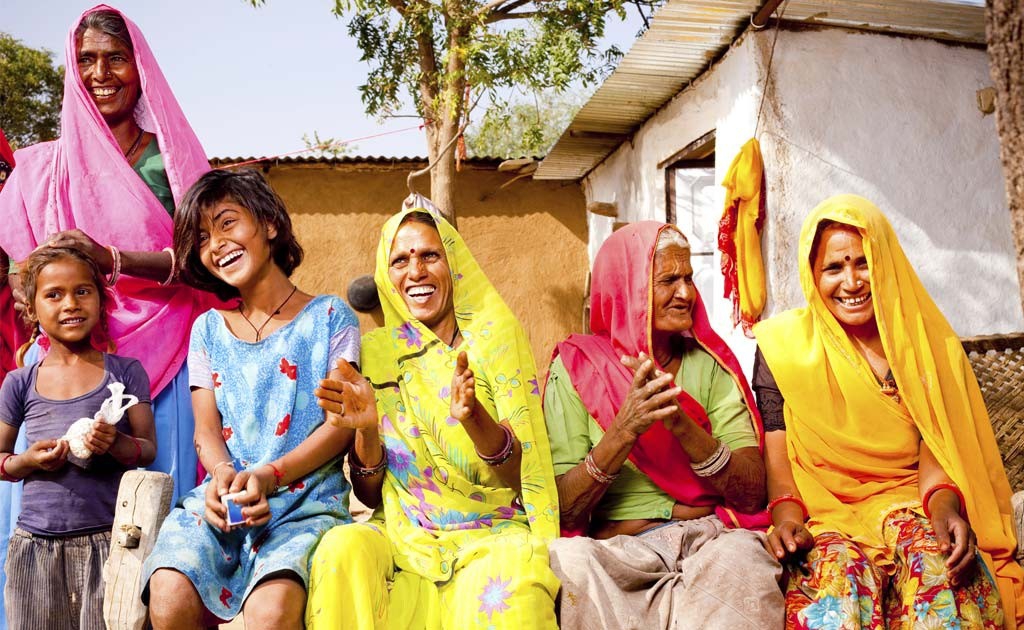 Women on Wings was started with a vision to co-create sustainable career options for women living in the Indian Rural Landscape. They wanted to make paid work in rural area an option to consider. They primarily focus on banking on human capital- they invest on co-creating sustainable jobs for women to provide for themselves and their families.
By providing a way for women to earn income in some form, they also cater to providing a better quality of life for their family and children. They provide business consultancy to social entrepreneurs in India which in turn directly adds to creating more jobs for rural women You can check out their work here.
2- Sayfty: Empowering women against violence
Sayfty was started with the vision to make the lives of Indian women simpler, by equipping them to take a stance in order to tackle gender violence. Their initiatives revolve around making women aware about the issues of violence, using digital media, gender role discussion and storytelling.
They make a point to provide safe spaces (both virtually and offline) in order for open conversations to happen with young boys and adult men, working tirelessly towards changing the way gender violence is perceived in India. They also enable women to take care of themselves by organizing self-defence workshops. You can check out their work here.
3- North East Network: Women's rights in the North East India
North East Network (NEN) is a women's rights organisation that extensively works with diverse regardless of ethnicity, sexual/gender identity disability, culture and space. They also partner with organizations that work on the development front, especially with social justice issues that concern North East India.
They came into existence 20 years ago and they have grown to become a platform that has actively strives to address the intersectionality of women in human rights, with specific focus on North East India. They combine activism with advocacy from a liberal feminist perspective, conveying critical gender issues through dialogue and dissemination.You can check out their arduous journey, here.
Sustainable Goal #6- Clean Water and Sanitation
1- Water Aid: Global Water Aid Network
They are an organization with a global network and have been working for a period of four decades. They work for improving access to safe water, sanitation and hygiene across the world. They started their operations in India during 1986. They work in 37 countries, impacting million of lives every year.
They aim to work with marginalized communities in order to improve their access to clean water and sanitation. Water Aid believes that water and sanitation is basic human right and strives to make a mark when it comes to WASH ( water, sanitation and hygiene ) sector in India.
2- Piramal Sarvajal: Bringing safe water to various communities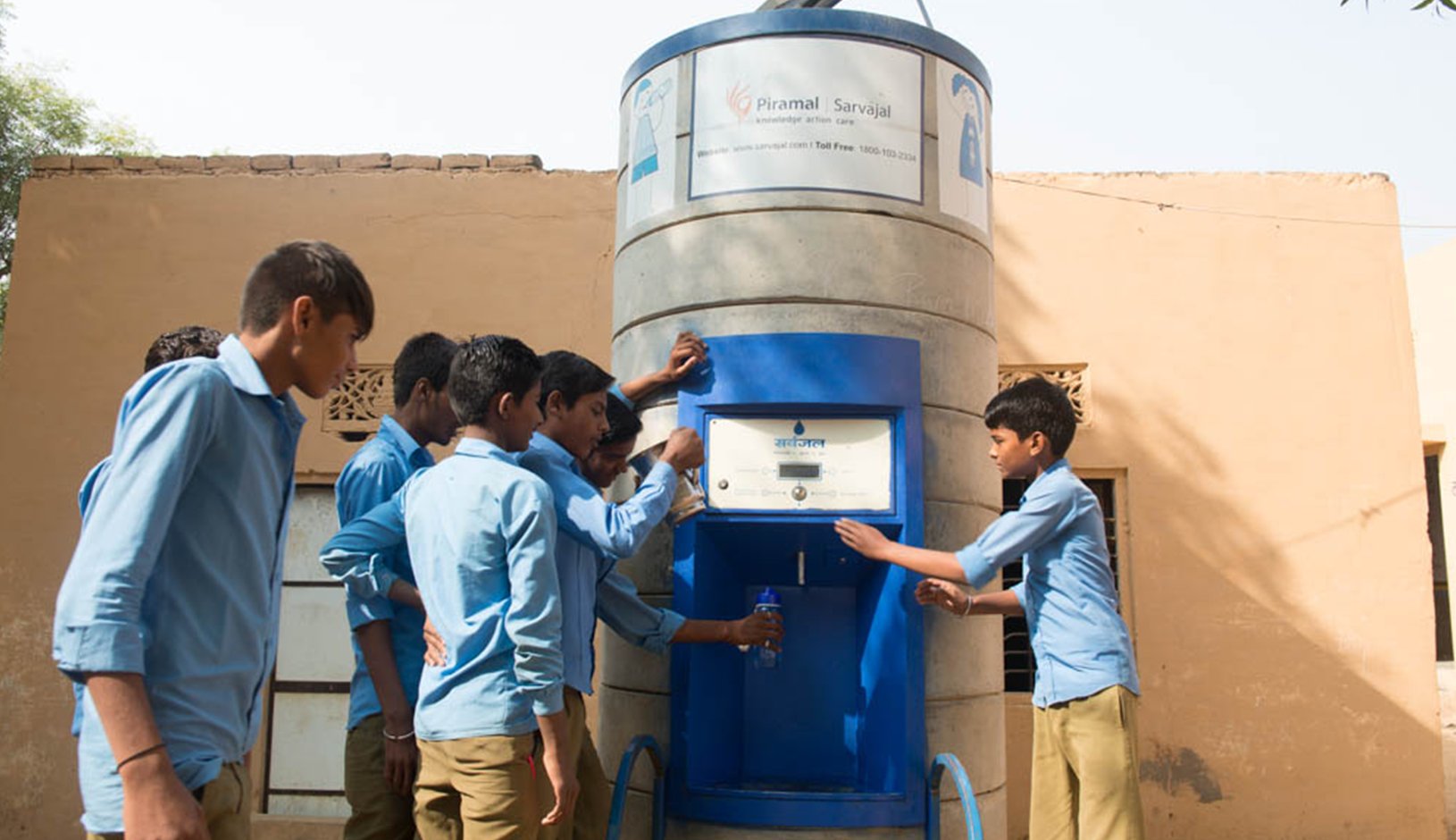 They have been a pioneer in designing remotely tracked community-level water purification systems. They work extensively by bringing a strong sense of accountability to all the stakeholders involved and by treating the whole community as a unit. Piramal Sarvajal focuses on providing safe drinking water by customizing decentralized drinking water solutions at selected urban / rural locations. They do this by installing purification plants for delivery of safe drinking water at affordable prices to the beneficiaries.
The project is operated in partnership with a local stakeholders of the community, usually the Panchayat thereby ensuring a good level of sustainability and communal involvement. After water purification, they use their unique water ATM model to disperse water. Interestingly enough, this ATM uses smart cards to create price transparency and quality accountability to the last mile.
3- Water for People: Water and Sanitation Infrastructure
Water for People was born out of American Water Works Association (AWWA) in 1991. Since then, they have consciously contributed to building accountability, courage , empowerment, partnership and transparency in India. They want a world where every person has reliable access to safe water and sanitation.
They believe in the fact that stakeholder involvement and project sustainability go hand in hand in ensuring that the project becomes a successful model. They are involved in solving the global water and sanitation crisis, one step at a time. You can check out ways to get involved, here.
We have put together this helpful guide in order for you to get involved with Sustainable Development Goals and for you to focus on building sustainable intervention(s) well after 2030. While, it is important to stay true to the cause, it is equally important to understand that there are a million ways to get involved and just remember toseek, ye shall find! Stay tuned to know how you can get involved with the 11 other Sustainable Development Goals that we are yet to cover! We suggest you also read:
These Organizations Are Doing Some Outstanding Work To Protect Your Fundamental Rights
5 Indians Who Are Reaping The Benefits Of Water Conservation
We would love to hear about which goal is the close to your heart and what you will be doing to achieve it. Drop us an email at [email protected]