Indian Celebrities Who Have Bravely Destigmatized Mental Illnesses
By: Diamond Diwan
Published On: February 09, 2019
"Psychiatry is just this year's candy pink stove." The character, from Mad Men states this with complete nonchalance and is immediately met with agreement. It was a completely acceptable statement to make in the show that mimics the setting and era of New York in the 1960s. The scientific discipline of psychiatry was on the rise then and faced much criticism as to its legitimacy. Afterall it is in the nature of human beings to criticize all that is unknown to us.
I am pleased to say that we no longer live in the 1960s even though there are still some people who perceive homophobia to be curable. But what is a country without its beloved frogs in the well, right? In this day and age more and more people want to educate and be educated about the workings of the inner mind.
Statements such as Thomas Szasz's "There is no such thing as a mental illness" have been officially rejected and people - influential people, like television and movie celebrities that a large portion of the population look up to, are coming out and sharing their own story to raise awareness about mental illnesses and how one can overcome them.
Without further ado, we leap straight out of this lengthy preamble and dive right into some of the most vulnerable and intimate moments of our larger than life celebrities:
1. "I think most celebrities lead lonely lives..." - Manisha Koirala:
56,675,969 people in India suffer from depression. That's more than the entire population of Singapore. The Dil Se actress who shares an enigmatic on-screen presence, was one of them. She opened up on TEDx about how clinical depression made her think that she was going to die. There were a lot of factors that contributed and prolonged her suffering, with her marital discord and cancer playing a huge part.
Today, the determined lady is both content and relieved to put that challenging time of her life behind her and wants to simultaneously encourage others like her to seek help. On this, she says, "It could be professional or friendly advice or, help from someone you can open up to. Do not hesitate. Second, never think that you are alone. For, there is always someone willing to hear you out. And, don't ever give up on yourself — you can survive everything!"
2. Vidya Balan and Sunny Leone have a surprising thing in common
Obsessive Compulsive Disorder! It is a comparatively common mental illness that is usually deeply rooted in anxiety. The person living with OCD develops habits or patterns that helps them survive this anxiety in the best they can.
I must quickly clarify that the the illness is NOT a cute quirk or applicable to people who like their pillows fluffed and their teeth flossed multiple times a day. I've found it best not to self-diagnose since Google has a way of convincing me that according to my non-existent symptoms, I should've died in 2012.
Vidya Balan: From personally cleaning her vanity van to making sure her newspapers were arranged in a particular order, the 'Dirty Picture' actress is extremely committed to making everything around her organized and well kept. In fact, she also picks up the litter from the streets as she can't bear to to see it carelessly lying around.
Balan was recently made the ambassador of Earth Hour - a charitable organization that promotes the idea of a greener, cleaner and safer world. Her message is simple and begins at home - save electricity, turn off the shower, do your bit. The intelligent actress has managed to channel her disorder in a way that not only serves her but also the environment that she lives in.
Sunny Leone: The crew members were in for an unusual surprise when they saw the actress washing, cleaning and drying her feet every 15 minutes religiously!
3. "For someone who has performed in front of a crowd of 20,000, I was scared of facing 4-5 people. That's what bipolar disorder does to you." - Honey Singh
Bipolar Disorder or Manic Depressive Disorder is a brain disorder wherein the person's mood swings dramatically alternate between high (manic) and low (depression). Genetic link is said to play a role in the onset of symptoms but factors such as constant exposure to stressful life situations and a turbulent environment may aggravate the disorder.
Honey Singh has spoken at length about how he had stopped responding to his medicines and consequently stopped taking care of himself. At one point, the rapper thought he would live in this darkness forever. With the right care and familial support, thankfully, he is feeling better now and is said to use his newfound positivity into making new music.
4. "You get fixated on one body part, and you're just obsessed with how much you don't like it…" - Ileana D'Cruz
That one sentence perfectly describes the essence of what Body Dysmorphic Disorder is. The actress remembers how she would cry in a corner for hours. She was criticized for her wavering changes in body weight but has come out of it stronger than ever. She says that acceptance is a major part of the solution. One must accept the diagnosis in order to begin working on it.
Along with the body disorder, the strong woman has also struggled with anxiety and depression, two burdening illness made it an even harder challenge to conquer. In an interview with Cosmopolitan, she said, "The people you see on magazine covers, they're touched up, slimmed down, covered up. And there's no such thing as a perfect body type – they go on about how the hourglass is the perfect body type, then the next year it'll be the athletic type. What are you going to do, change your body type every year? Just be happy, be healthy."
5. "If you had a constant stomach pain, wouldn't you go to the doctor? It's that simple. I want to make this my mission, to take any shame out of this, to educate people about this.." - Anushka Sharma
Anxiety Disorder is when the little worries of the day slowly begin overwhelming you to the point that you can't function normally. It can translate into physical pains too such as chest pains and the feeling of choking. Anushka Sharma has been battling with this feeling since some time now.
She is known to keep a low-profile and prefers staying at home over parties, perhaps for this very reason. She has kept a very open stance on the disorder till now. We wish the actress all the love and support and hope that she comes out of this with flying colours!
Our celebrities have acknowledged that there needs to be a change regarding our perception of mental illnesses. The 'something is wrong with them' age group heavily contrasts with the 'You have anxiety? Sameee.' age group - both have glaring demerits. No, a mental disorder doesn't transform a human being into a foreign specimen overnight. No, trivializing and generalizing a mental disorder doesn't help either. We have to find a balance.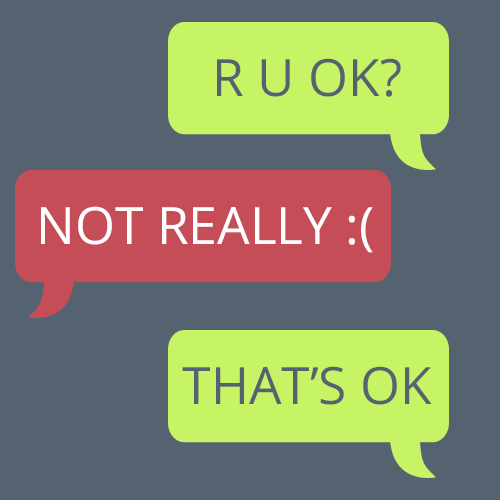 It's okay to not understand what a loved one is going through as long as you support them and be there for them. The willingness to admit that you don't know, the will to learn more about it IS what sets this era apart from the previous one. We will find our balance as long as there are young, hungry minds tirelessly searching for it.
We suggest you also read:
The Scenerio Of Mental Helthcare In India
World Mental Health Day: Psychologists Discuss Lack Of Emotional Growth