Here's All You Need To Know About HIV, Inspired By Papa Reji On World AIDS Day
By: Ashwath Seshadri
Published On: December 01, 2018
Today on World Aids Day, we talk about a man who, with his impact, has changed the face of HIV positive children in India. Read on!
The way HIV, or Human Immunodeficiency Virus works is it attacks your immune system, weakening it and destroying the cells that fight disease and infection. While it widely affects young people in the age group of 13-29, the truth still is that anybody can contract it.
As your body loses all its fighting cells and becomes void of protecting you anymore; is when you become prone to the last stage, AIDS.
How is HIV transmitted?
Ever since the virus was discovered in 1983, the epidemic AIDS (Acquired Immunodeficiency Syndrome) has taken the life of over 35 million till date. The virus HIV is found in specific body fluids and /has its specific ways of transmitting into your body, like:
As a result of injection drug use.

During sexual contact.

During pregnancy, childbirth and breastfeeding.

As a result of blood transfusion during a surgery such as a transplant.

Through occupational exposure by cuts and coming in contact with infected blood.
What are the signs and symptoms?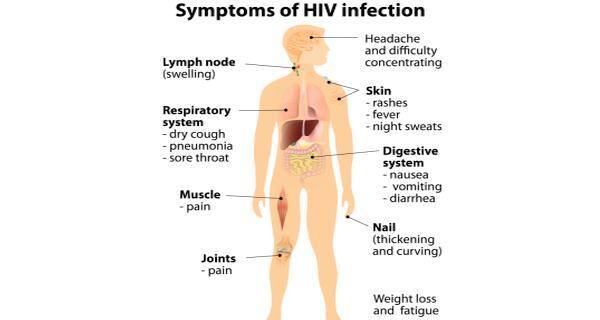 Wondering how people with HIV find out if they are infected? It can sometimes take years before an individual even figures out they have it. Yes, the symptoms are slow and overwhelming to your immune symptoms.
Although, recognizing the early symptoms of HIV such as respiratory infections, flu or common illness could help identify and deal with the ailment first hand.
Fever

Rash

Diarrhea

Sore throat

Fatigue

Ulcers in the sexual organs

Swollen lymph nodes
With India's AIDS epidemic concentrated among the low-income population of sex workers and their clients, the publication NACO recently estimated 70,000 children who get affected with this deadly virus every year.
In support with WHO's awareness initiative as the World AIDS Day as on 1st December. There's a man who against the social stigma of the nation, proved that abandoned children with AIDS can survive and have the equal right to live.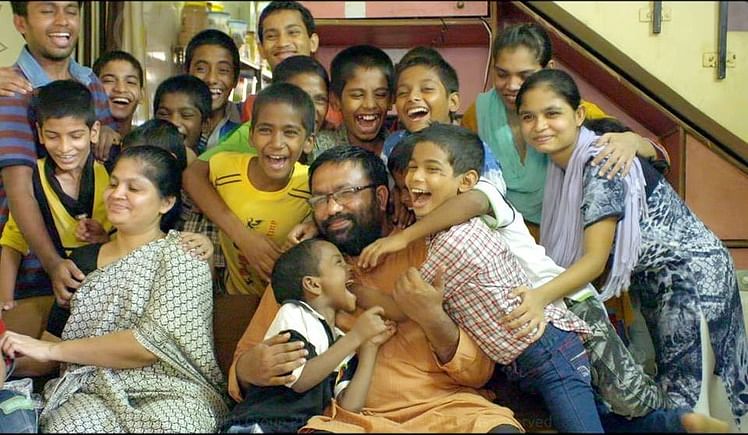 On a rendezvous with the 45 year old Mumbaikar, Pastor Rajis Thomas or as his 24 adopted kids lovingly call him "Papa Rejis." He recalled the night when it all began.
"I was passing DY Patil hospital when I saw a little girl sleeping on the road, weak to the point where you could see her bones. After asking around, I found out that she was HIV-positive and didn't have her parents. Promising to return the next day, I only found out she passed away the same night."
This was the incident that changed his life, and led him to rent a space in Navi Mumbai to start his NGO, The Bless Foundation, 2009. With help from HIV specialists Pastor was successful in adopting two abandoned babies with HIV.
Nonetheless, this was just the beginning of his struggle, says Pastor. "The biggest drawback in India is that people don't even want to touch a person with HIV, which leaves me worried about these children's future."
Pastor and his wife never differentiated between their kids and treat all as their own. With two of their biological teenage children, Pastor today has 24 adopted kids sharing the space with him. He makes them completely aware about the disease they possess, provides them equal education as his children and enjoys playing the sport cricket with them.
How can you prevent the deadly virus?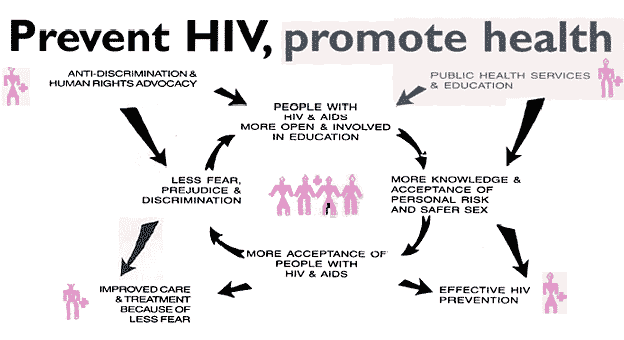 HIV or as they say AIDS to date does not have a cure. Although, antiretroviral treatment can control the disease and help individuals lead a happy and longer life. Getting HIV tested at least once a year is a good preventive step taken against the ailment.
If you do get diagnosed HIV-positive, care from a licensed healthcare provider is recommended. While reducing sexual encounters is one way of preventing HIV to transmit, other practices include:
- Being monogamous
- Practicing safer sex
- Getting tested regularly for STDs
- Using protection
The hero of the story, Papa Reji is not only an incredible man & a loving father but also a human being who inspires everybody else fighting the ailment to never give up and take on life with their everything.
In today's times, being aware of the STDs is important for teenagers and hope mustn't be lost against life-saving possibilities such as crowdfunding, expert guidance and liberalization of the world.
How crowdfunding can help
In India, medical crowdfunding has gained popularity among individuals over the years. While people are still adapting to use capitalize the platform, thousands of lives are impacted yearly for patients who need to arrange funds to meet their medical expenses.
We at Impact Guru strive everyday to debunk these myths about such sensitive illnesses and encourage people to adopt alternative fundraising techniques to help them monetarily.
For a detailed understanding of how to start a fundraiser with us, have a look at this.
We suggest you also read:
8 Impact Gurus Who Are Making A Difference In The Philanthropic World
How Crowdfunding Gave These Brave Children A Second Chance At Life