15 quick fundraising ideas for nonprofits in India
By: Prasidhi Somani
Published On: June 16, 2018
Are you an NGO looking to raise funds? We provide you with quick ways to fundraise in creative ways. Read on!
The concept of fundraising is not new to the world. The practice has been evolving since years. Fundraising is used for medical as well as social and creative causes.
What is fundraising for nonprofits?
Fundraising for nonprofits essentially involves a charitable organization collecting funds to support a cause financially.
It is a process through which charities ask for donations or other financial support from the public, businesses, the government, and other institutions.
Voluntary donations as well as other fundraising activities provide funds that enable the nation to have a thriving voluntary sector and also provide a wide array of charitable services that benefit people and communities at home as well as overseas.
Fundraising can be conducted through events and activities, be it sponsored events, street campaigns or global social media initiatives.
Technology also plays a significant role in raising funds for noble causes. Charities are exploring new and creative ways to approach their target audience so that they can influence as well as rope in people for donations.
What causes are likely to attract more donors?
Some organizations find it easier to attract donors than others. For example, if you work with children or animals, or your organization supports people with conditions that many people can relate to (such as cancer), you may find it easy to attract donors, as people like to contribute to a cause that they have a personal connection with.
Unfortunately, less 'popular' or more contentious causes, such as supporting refugees or people with alcohol and drug issues, can be harder to fundraise for. That doesn't mean you shouldn't do it. However, you'll need to have a very targeted plan for recruiting donors.
Are there any restrictions on how to use donations?
Donated income is 'unrestricted', which means that one can choose how to use it, as long as they are meeting the charitable objectives and fulfilling any promises made to the donors.
Also, unlike grants or contracts, a campaigner will not require you to sign up for a specific project plan or set of conditions for funding.
Running a nonprofit isn't an easy task, and one of the most difficult tasks includes raising money. While security grants can go a long way in keeping the wheels turning, raising money from the public is essential if an organization hopes to do good work.
A substantial portion of grant money is needed to afford marketing, and fundraising software. Fortunately, there are a variety of great fundraising ideas in India that can help bring in much-needed funding.
Here are 15 quick cheap fundraising ideas for nonprofits to help you get donations:
1. Crowdfunding
With crowdfunding, all you have to do is choose an appropriate crowdfunding platform,set a goal amount and date to encourage your supporters to share your fundraiser as well as create their own support fundraisers.
You can choose to spread awareness about your fundraiser with an event.You can also encourage your supporters to suggest innovative fundraising ideas and host fundraising events on your behalf.
However online crowdfunding is a stand alone process that doesn't usually require an added offline activity or event to be put on the map.
2. Fashion show
You don't need any models or haute couture to pull off a fundraising fashion show. All you need is a venue, and a few volunteers who are willing to put themselves out there and be goofy.
You'll be selling your organization's merchandise in no time. You can raise a considerable amount of money through your ticket costs. Keep your demographic in mind when setting a ticket price.
If you live in a large city, the ticket price can be a bit higher as compared to a smaller town. Have the members of your organization sell tickets at work, school, church, and other places that they may find themselves on a regular basis. Be sure to determine a refund policy beforehand.
3. Photo exhibition
Have participants and volunteers contribute photographs they've taken that highlight your cause. Have an art opening where event-goers can buy a ticket to attend the show and then auction off the photos.
4. Bake sale
Many of us love hogging on yummy baked goods but don't usually get the time to bake them ourselves. Conducting a bake sale is a fundraising idea that has a record of earning well.
Stand out among the rest with an idea that focuses on the cause of your fundraiser. For example: prepare baked goods made from locally sourced ingredients to benefit local farmers.
5. Film screening
Are there documentaries related to your cause? Host a movie night and collect funds through tickets, popcorns, and beverages.
6. Sponsor a child
Through this practice, donors get the opportunity to develop a relationship with the child they sponsor and see the positive impact of their generosity. This can help the nonprofit make change directly through their donors.
7.Talent show
Every community has people living with hidden talents. Why not tap into them? Allow them to show off their talents and skills while raising funds and collect money through ticket costs, and money for food and beverages.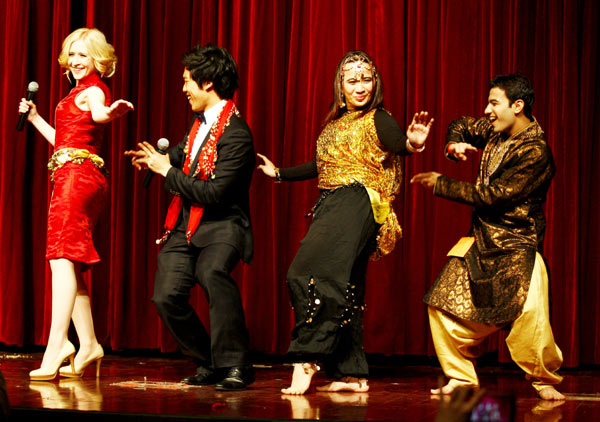 This is also a great way to get the youth involved with your mission, especially if your cause is catering to them.
8. Trivia night
If your non-profit works towards the welfare of kids, then this is the fundraiser idea for you. Host a trivia night where the participants would need to pay participation fees.
Plan the trivia night in advance with the kids and the families that you work with, and you will definitely taste success.
9. Karaoke night
While it's not for the faint-hearted, karaoke definitely has the potential to lift the spirits as well as wallets of your donors. As the event progresses, all will be involved in making a fool of themselves for your organization's cause.
So what's the harm in that, right?. Recruit a local celebrity or two to judge participants that are willing to put themselves out there and get goofy. Before you rent a high-quality karaoke equipment, ask around to see if you can borrow a set.
10. Volunteer Give-a-thon
Your volunteers are the perfect ambassadors for your non-profit's mission, so you can harness their enthusiasm by organizing a team fundraiser for your them.
They already care about the work you do and are also invested in your cause.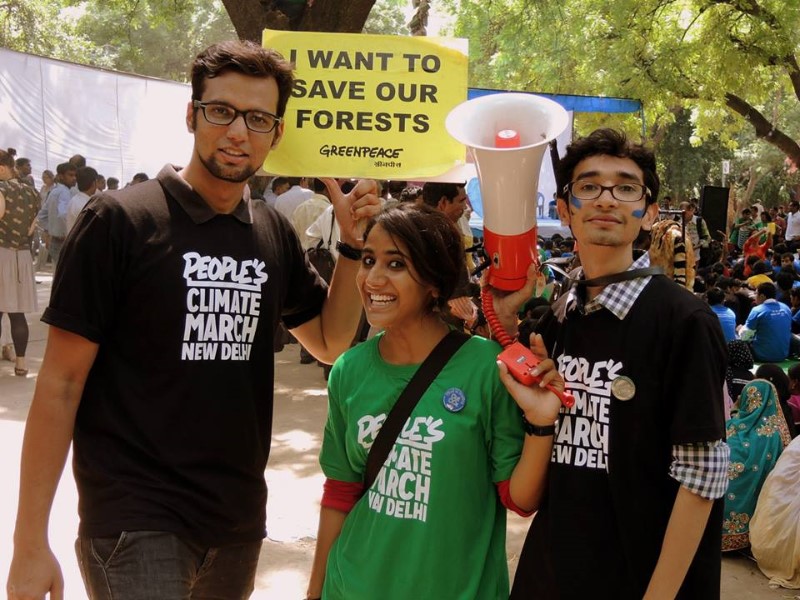 Hence getting them involved in quick fundraising games for your nonprofit can help in your message reaching new audiences.
11. Photo booth
Printed pictures are a rarity. Give your supporters an actual picture that they can take home. You don't have to go and rent a professional photo booth. Instead, hang up some fancy wrapping paper on a barren wall and ask your volunteers to help with making DIY photo booth props. Grab a Polaroid camera and you're good to go!
12. Channel your inner masterchef
Round up supporters and foodies you know and rope them in for a friendly culinary competition. Contestants can create their best dishes and people can pay to taste the preparations and cast their votes.
13. Book swap
Hold a book swap and charge a small amount per book that you get exchanged. You'll need eager book enthusiasts for this one and as well as a place to conduct this event.
You can seek help from a local library about the resources that can help you with your swap. Alternatively, you can start a book club with an entry fee.
14. Carnival
A carnival is always a fun way to raise funds. Skip the antique carousels and make up your own games with homemade booths and costumes for a lower cost and provide your donors with a more customized experience.
15. Tree planting party
A tree planting fundraiser is a perfect way to raise money and awareness for your cause while also doing something beneficial for the environment. Start by deciding where participants can meet up for the plantation drive.
Get in contact with someone from the municipality to figure out which part of your city could use more trees and make sure you have all the necessary permissions. See if you can get the local gardener to donate some tree saplings.
Once the trees are planted, you can hold a silent auction where people can bid on naming each tree.
We suggest you also read:
5 NGO Crowdfunding Campaigns And What We Learned From Them
Donation-Based Crowdfunding: 20 Hacks To Raise Money Online For Your Nonprofit
If you have any suggestions or feedback related to this article, reach out to us at [email protected]