Education Crowdfunding In India: How You Can Fund the Future
By: Malini Bhattacharya
Published On: June 07, 2018
Here's everything you need to know about education crowdfunding in India.
"Education is the most powerful tool with which you can change the world." Nelson Mandela
Is there anybody alive in these times who will have to be convinced of the merits of a formal education? We will not enter into a prolonged study of what the merits are; everybody knows.
A subject that merits more urgent and elaborate discussion is how we can make education available to all children (and adults, should they choose to be educated if they missed out on schooling or college work when they were younger).
The promise of education
We live in a nation where free school education is guaranteed to all children between the ages of six and fourteen. Under the same Article 21(a) of the Indian Constitution, all children within that age group are also to go to school compulsorily.
If this law were to enforced with any degree of stringency, India's young population at least would be literate without exception; rural education would be a reality.
The real picture
The picture we get of India's educational scenario from the 2011 census is not encouraging. It showed a national literacy rate of only 74.07%. What is even more alarming is that there is a 21.6 percentage point gap between male and female literacy rates, indicating girl children are kept home from school oftener than boys.
While scheduled caste and tribe members' literacy rates are improving, there remains a sizeable gap in levels of education with their upper-caste and usually also upper-class counterparts.
Clearly, somewhere between the compulsory education prescription and its implementation, a wedge is being pushed in, even seventy years after independence.
Troublesomely large numbers of Indian children are growing up without ever having seen the inside of a classroom, despite organizations like Nanhi Kali and Thinksharp Foundation putting in serious effort to fill gaps.
Why are lower-class and rural Indian parents not sending their children to school?
Here are some reasons for the high-dropout rates:
Many families need their children at home to help with farm work

Some may not have the resources to buy uniforms, shoes, bags, and school supplies

Many live far away from the nearest school

They may live in places were inclement rainy or wintry weather prevents children from making daily trips to school

Many don't believe girls need to be educated
The problem is, some kinds of change, the very material kind, cannot be made without a steady and reliable supply of funds. The child who has no shoes to wear to school (or anywhere else) cannot go to school; she would stand out like a sore thumb, be humiliated, bullied, and sequestered from her peers.
A young adult with mediocre grades and about to enter college but with no money and no familiar assets to liquidate will have to apply for loans or borrowings or the kindness of people he knows.
A brilliant ideator can be left lonesome in their ivory tower with no funds to run experiments to test their ideas which, who knows, might have changed the face of scientific research in India?
What is education crowdfunding?
One of the most frequent online searches under education crowdfunding includes 'how to get fund for school in India.' But first, what is crowdfunding? With crowdfunding, a proverbial "crowd" of donors make online contributions to a project, each giving relatively small amounts, and together meeting the campaigner's fundraising goal.
Education crowdfunding is simply the term we use for convenience when we refer to crowdfunding for an educational cause. That is a bigger territory and a wider spectrum of causes than you may think at first! But more on that later.
Crowdfunding for education in India is very young, at least in India, where it can fill a great need and serve numbers of communities by educating their children and adults.
There is enough philanthropic funds available and also a growing population of young and prosperous middle-class donors who are active participants in the country's social and cultural life, who have excellent potential to become donors to prominent as well as smaller scale education crowdfunding projects.
So let's explore some areas where education crowdfunding can make a difference.
Funding college education: All over the world, college, especially for undergraduates, has been prohibitively expensive, with a lifetime of a family's savings not enough to cover costs.
Image credit: caglecartoons.com
Indian college education is getting dearer by the year too, with the privatization of education and more students than seats in government run colleges. Crowdfunding for your degree is not a bad idea at all.
Paying for study abroad: Whether you (or yours) will be gone for a semester of learning abroad or a good few years to get advanced degrees, studying abroad can turn very expensive depending on where you are going.
If you don't have a financial aid package from your university to help, crowdfund to raise costs.
Raising funds to build a hostel: Thousands of schoolchildren in India (particularly in Haryana, Rajasthan, and in parts of Maharashtra) live too far away from schools to attend.
Building hostels for them to live in while they attended school might be an ambitious venture, but one worth trying to accomplish for the sake of educating the youth. For such a large project, nationwide crowdfunding projects can help raise enormous funds.
Getting research funded: Can there ever be enough funding available in a developing nation for academic research, especially in the humanities and social sciences, because such research is not directly monetized?
If you want to push your intellectualism and want to be an independent researcher who needs money to sustain their work, go for education crowdfunding to help you carry on.
Renovating existing schools: Schools in rural India and poorer urban regions are often in a state of disrepair, not allowing students to spend any length of time inside those spaces in physical comfort.
Roofs leak, walls threaten to collapse. Many don't have toilets. To give students the infrastructure they deserve, community members can turn to education crowdfunding.

Buying books and school supplies: Even if low-income parents do manage to make sure that their child is attending school, putting by enough money to buy them textbooks, exercise books, and other items of stationery like pencils, pens, erasers, and art supplies is a common challenge.
Some families in India may not even have enough money to buy their children school uniforms! Education crowdfunding in groups can help these families send and keep their children in school.
Pay teachers: Schools have shut down because teachers could not be paid. Communities can initiate crowdfunding drives to pay teachers a decent salary, in the interest of their children's education.
For fieldwork: College students can need crowdfunding help too. Geologists, archaeologists, architects, historians and others may need to do fieldwork as part of their education. If these trips are beyond a student's budget, crowdfunding is a low-cost and risk free solution.
For conference/seminar travel: Academics have to travel for the duration of their careers to meet varying demands for their job. This might be local, national, or international travel.
Either way, it tends to get expensive, and crowdfunding is a legitimate way of paying for the costs of these trips.
Individuals and NGOs alike can leverage the power of education crowdfunding, and in recent years they have. Nonprofits in particular have raised huge funds to help make holistic, all-round education available and accessible to all in an implementation of the fundamental right that already exists.
Some stories of grand success
Maharashtra based NGO Making A Difference raised over Rs. 1 lakh to build a hostel and skills training center for tribal youth in Yashwant Nagar district. The project helped make education more reachable for this marginalized segment.
The people at Aasraa Trust were troubled by how numerous children dropped out of school in the Uttarakhand hills every winter because they didn't have the right winter uniforms. They raised Rs. 4,20,000 to buy sweaters, jackets and warm underclothes for 327 children and saw to it that they went to school all through the harsh DehradunDehra Dun winter.
The Apprentice Project (TAP) has raised over Rs. 12 lakhs on our platform to allow children from disadvantaged backgrounds to get lessons in music, dance, art and sports at the low-income schools they attend from teachers placed there by TAP's initiative!
Tips on how to run a successful your best education fundraiser
Free yourself from inhibition when you tell your story: You are asking people for aid with your education because you, or your parents, are unable for some reason to fund it. You need to be transparent about these reasons to maximize your chances to get donations.
Be frank and showcase your need with honesty in your fundraiser story as an individual, and present a clear fund utilization plan as a non profit, and you will likely attract generous donations.
Back yourself up with your academic credentials: Images and supporting documentation are vital to any fundraiser, but for an education crowdfunding campaign, you will have to upload copies of your marksheets and certificates that make a case for how good a student you are.
Donors are likely to make a contribution to the project of a student with a great academic track record.
An image posted by NGO 17000 ft. Foundation on their fundraiser.
Make a commitment to return the favor: Education can change lives, and change the world. Once your campaign is successful, and you have utilized funds to make a difference to yourself or the larger community, give back in some form.
One way you can do this is to support the education of a child somewhere down the line.
You might also crowdfund again to educate a vulnerable group, donate to an NGO that works to educate girls or women, or volunteer as a teacher to underprivileged sections.
Education crowdfunding, true to its democratic character, is there for those who have lost all other hope of learning. Reach out, ask for help, and help shall be given.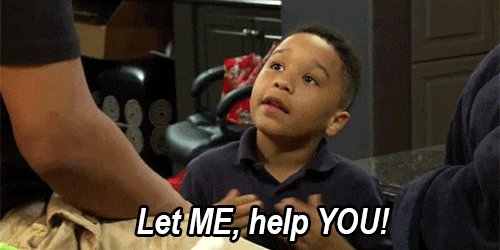 We suggest you also read:
Tharuni Swecha Sent Girls Riding To School