Making the Most of Your Donation: A Complete Guide for the Smart Donor
By: Divya Kilikar
Published On: June 05, 2018
Here's how you can use these simple ideas to make the most of your donations. Read on!
When it comes to giving, rather than the size of your donation, you should ideally focus on how you can make the most of it. Think about the actual impact your donation is making more than how much you can give.
One of the most common misconceptions in the crowdfunding industry, is that giving a lot of money with good intentions effectively guarantees impact. In reality, under-researched good intentions may be in vain, or even harm more often than we think they can.
For example, our guide on voluntourism explains how ill-equipped volunteers who haven't done a full background check on the NGO they're working with may be fueling an industry that is pushing communities further into poverty than pulling them out of it.
The best part is that you don't have to be wealthy to make a difference! In fact, smaller donations made smartly are likely to have a better impact than a large donation made with little research.
Whether you're a budget giver, a crowdfunding enthusiast or a philanthropist, this guide will help you maximize the impact of every penny you're sparing so both you and the nonprofit benefit equally!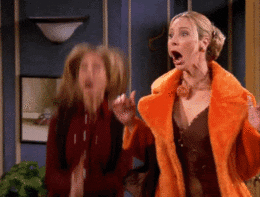 Read: Here's how you can impact on a zero budget too!
Don't Give It All At Once: A Recurring Giving Plan
It's alright if you can't give it all at once; in fact it's better if you don't!
A monthly giving plan means you can give a little at a time and spread your budget over a longer time period, lessening the financial burden.
With more people making their donation online than ever before, recurring plans are helping build a stable source of income for nonprofits. This helps them work towards their solutions more effectively, as opposed to depending on large donations that may come in arbitrarily.
A monthly giving plan, even as small as a donation of Rs 500 per month, is also ideal for the nonprofit because they often need to expend funds at a recurring level.
For example, Nanhikali began as a small initiative to educate the girl child but has now grown to impact hundreds of girls across India and has a presence in the US and UK as well.
The foundation depends heavily on fundraising through recurring giving plans to afford the quarterly fees of underprivileged children. It's thanks to these stable plans that they were able to afford the kind of talent that would expand the organization's impact so widely.
Is Your NGO the Best Choice?
Be choosy with the nonprofit you're donating to.
There are many ways to be ensured of their work. You can call them up and ask them questions about their past projects, the project you want to fund, who's working on it and how it's progressing.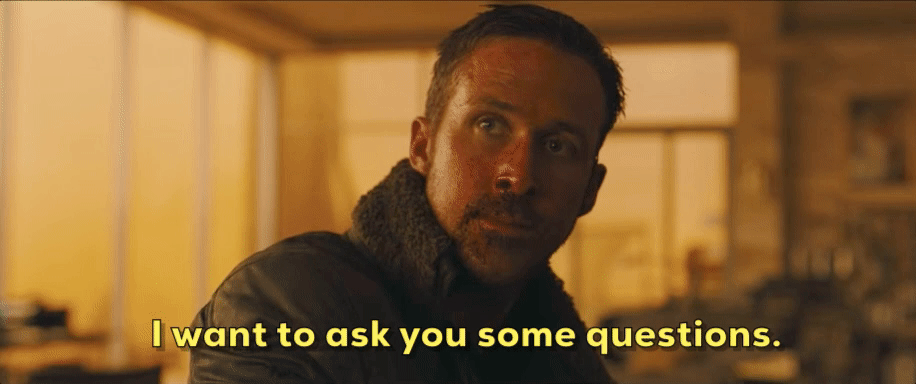 Read up on how long they've been active, how they've expanded their impact since inception, do a little background check on who's leading the organization and take a look at the annual reports. Looking at media coverage, PR and documentation (images and videos they've uploaded) also helps check authenticity.
Check GuideStar, an international database of thousands of nonprofits, including Indian NGOs. GiveIndia and Dasra are also reliable sources.
The Cause You Choose Matters!
Everyone has different interests and passions when it comes to supporting a charitable cause. But stop to rethink if your chosen cause is ideal. This is important especially if you're fundraising, as you'll be asked questions by potential donors about your chosen nonprofit.
Here are some factors to consider when you're choosing a cause where your donation can make the biggest difference.
What does the community need the most?
Problems differ depending on the region, community, environment, economy and dozens of other factors. If you aren't sure about what cause to support, do research into the kind of problems the region you're in/looking to support faces.
For example, if you chose an initiative to build homes for the poor in a developing region, it wouldn't solve the problem behind the homelessness, which may be a lack of education or employment, so you may want to choose an initiative that creates these opportunities instead.
Look up issues the country is primarily dealing with. Reports by certified organizations should make this easier for you. Is child labour rampant here? Are a large number of sex trafficking victims left unsupported?
Choosing to fund nonprofits that deal with a problem that affects a larger part of the population, ie, one that is most in need of a solution, helps you make a deeper impact.
Idea: In North Indian states like Bihar and Uttar Pradesh, the number of school dropouts is extremely high. Nanhikali and Smile Foundation are some organizations you can give to.
What is the level of urgency?
Causes can also differ based on current events or urgency. At this time, volunteer work is often welcome as well, and this can double the impact you're making with your donation. Is this region currently struggling to deal with a natural disaster?
Is there particularly low awareness on a critical problem? Is this region taking in a large number of refugees that need help?
Idea: Nearly 650,000 Rohingya people have fled from Bangladesh and are in urgent need of help. Khalsa Aid is a global organization that works to support these refugees.
Support a research program. Like the ALS project, funding a research initiative is also a great idea to potentially help a large region progress in the long run. These causes aren't usually in the spotlight in terms of giving in India and are in dire need of funds.
Idea: CSR India (Centre for Social Research) studies the marginalized and underprivileged communities to raise awareness and bring justice to them. One of their very first studies was on the impact of higher education on scheduled tribes.
Today, they also observe how gender shapes different sectors and industries. Public Health Foundation of India is an organization that's building a healthier India by building better health institutes and improving technology.
Support an advocacy group
Fighting for rights is one of the most difficult, discouraging, energy-consuming and least rewarding work a person can take up! That's why they need your help.
Here, your voice can often mean more than your donation. You can contribute your time and skills as well, to help raise awareness, pool in support and spread the word.
Idea: Fifty Shades of Gay seeks to end stigma against the LGBTQ community around the world.
Give by investing!
Why not reap the benefits as you make a difference to your community by empowering social enterprises that are striving to build sustainable, ethical solutions?
Choose an enterprise that employs the underprivileged or locals (some even provide them with training sessions first!) and the impact your donation is making is doubled!
Idea: Elrhino Paper creates paper made from elephant and rhino excreta and Graviky Labs makes ink out of vehicle pollution - both social enterprises that are working on alternative products that are great for the environment. Support their work!
Read: Take a look at these Indian tech-for-good ventures for inspiration.
Local vs Global - Whom Do You Pick?
There's no doubt that a smaller donation is going to benefit a local NGO more than a global one. But let's look a little further and compare local and global organizations in terms of giving needs to help you decide.
Overhead costs
Global organizations have higher overhead costs. Donate to one of these, and you're most likely to be contributing to someone's six-figure salary. Local organizations will use more of your donation towards the actual cause.
Know the full story
You can walk into the office of a local organization and take a look at how your donation is being used. You can also ask the staff/volunteers if you can come to the field and see solutions being implemented.
This opportunity may be out of your reach with a global organization. With a local NGO, you know the story in detail of the problem they're dealing with and you can observe whether their solutions are truly working or not.
Media matters
Global organizations receive support worldwide. The recognition they receive from media channels is incomparable to that which local nonprofits receive. Little is known about a regional problem, and less about regional nonprofits. This is why a local nonprofit will benefit more from your donation, no matter how small it is, compared to a global one.
What the cause is about
Especially in developing regions, often there simply aren't any local organizations working towards a particular problem. This may be because of a lack of awareness, talent, or funds.
In such cases, a global organization may be your best bet. Try to find one that is creating employment for the locals and training them to deal with the problems themselves.
Don't Give Alone! Widen Your Impact By Pooling Funds
There's no arguments here. The best way to do more with less is to get more people to give!
Organize an employee engagement activity
Talk to your HR about activities like an awareness camp for a particular cause, joining an advocacy group's event, holding a workshop to share relevant skills at an orphanage, volunteering with a community for a relief or disaster management program.
Create a recurring giving scheme with friends
Can't afford a giving plan on your own? Get your friends to join you. If you can do it with Netflix, you can do for a social cause!
Run a crowdfunding campaign
You can do this with your office, family, friends or all three! Pooling in donations from your contacts is a great way to make a larger one-time donation to a cause, while raising awareness about it at the same time.
We suggest you also read:
Tried And Tested Techniques That Encourage Recurring Donations
Donation Based Crowdfunding: 20 New Hacks To A Successful Fundraiser And More
If you have any comments or feedback related to this article, reach out to us at [email protected]