Crowdfunding in India: The pros and cons
By: Jasmine Marfatia
Published On: August 21, 2018
We've listed out the good and bad that you can expect when crowdfunding in India
Crowdfunding in India comes with it's pros and cons. One of the biggest pros being that of financial assistance to anyone and everyone who needs it, and the biggest crowdfunding negative being that it is still a relatively unexplored method of fundraising in India (when compared to other countries).
Through this article we shall explore the good, the bad, and ugly or crowdfunding in India for various categories.
Pros and cons of crowdfunding for NGOs
Call it an economic revolution, but crowd funding in India has changed the way the social sector operates, be it a non profit or a social enterprise. With each year, philanthropists find different ways of engaging in charitable activities.
Such a trend of steady change is not only inevitable, but also necessary for the Indian social landscape.
Image credit: Alyce Dodge
NGO crowdfunding for financial stability
Gone are the days when nonprofits relied on big checks from philanthropists, because it offered a risky and unstable financial solution.
Things have changed now, and while it may be difficult to keep a single donor engaged in a cause for a long time, it is much easier to rely on your ability to communicate your initiative to a large number of people.
This gave rise to crowdfunding platforms in India, where individuals, groups, nonprofits, and social enterprises launch campaigns making an appeal to people to donate for their cause.
With no restrictions on how many and how frequently you can run crowdfunding campaigns on one or more platforms, financial stability becomes the biggest advantage for nonprofits today.
It encourages the youth to engage in individual giving
Even though disposable income of people in India increases everyday, you won't see the current generation writing out big checks to charitable organizations.
Strategic giving is complex and multidimensional, depending on an individual's goals, aspirations, resources, and time available.
Even if an individual is not in the position to make a tangible financial donation, their reach and influence on social media platforms may very well be an asset to nonprofits.
Crowdfunding explained: The way this practice is saving lives
Medical fundraising is the most popular category of online crowdfunding in India. One would think that the most practical measure to seek help with medical bills is to have medical insurance. But realistically speaking, the greater number of our population can't afford medical insurance.
So they resort to other ways, such as applying for loans, or asking friends and family for money, and then spend the rest of their lives repaying it.
Crowdfunding websites like Impact Guru have been influential in encouraging crowdfunding, to raises funds online for medical treatments, so that no loved one ever has to forgo treatment over unavailability of funds.
Crowdfunding is critical to social development
India is still brimming with pressing social issues, and the need for charitable and philanthropic activities isn't going away anytime soon.
The upswing has been quite apparent, and highly motivating for those striving to achieve their social goals, but there are still many fronts that require a stronger push.
We have fallen back on the Human Development Index, and the Sustainable Development Growth index. An estimated Rs. 533 lakh crores will be required if the SDG goals are to be met.
This means that despite government schemes, individual donations will play a critical role in the progress of this country.
Having stated all the benefits of crowdfunding for nonprofits, it is only fair to note some of the crowdfunding negatives too.
Most of these limitations of crowdfunding stem from some common mistakes that campaigners tend to make, which can lead to fundraising failure:
Ethical hazards
Image credit: Joel Pett
Over the years, there have been several scams and money laundering activities that have taken place under the guise of charity and social work.
The problem of ethics exists in every field, but these problems can be addressed in a healthy way through stringent rules and regulations imposed by the law.
The perils of a failed venture
The success or failure of a venture can never be determined at its early stages. With crowdfunding, donors run the risk of entirely losing their money in case a venture fails.
But to be optimistic, since it is sourced by the crowd itself, an entrepreneur would be able to vaguely validate the idea through the number of people that have contributed to it.
Limited say by the contributors
Donors have little or no scope to be part of the final decision-making process in a venture that they financially support.
However, this problem can easily be overcome through effective communication and engagement on behalf of the enterprise, as well as proactive and constant feedback from donors.
Limited access to the internet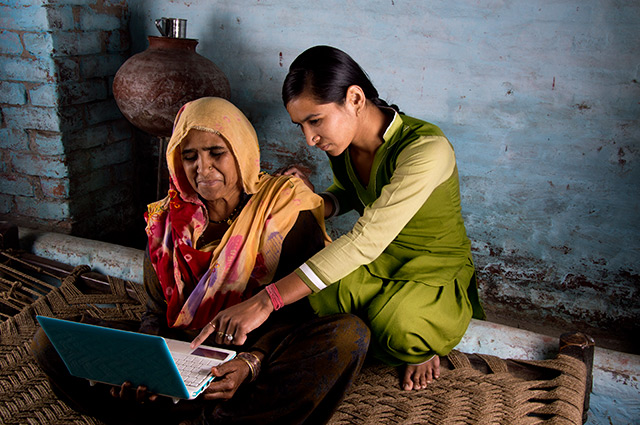 The rural and urban disparity in our country divides us in terms or opportunity, accessibility, and all other spheres. At Impact Guru, we recognize the power of crowdfunding in bringing about positive change in rural India, but the fact remains only 20% of our population is on the internet.
So even though India's rural poor can use crowdfunding for their own community development, they would need our help.
This isn't to say that these challenges are insurmountable; they need to be seen as mere roadblocks that can easily be overcome. Most of these limitations can be solved by simply getting the right guidance from the crowdfunding platform you choose to raise funds through.
Before choosing a crowdfunding platform, pros and cons of that specific website must be analyzed.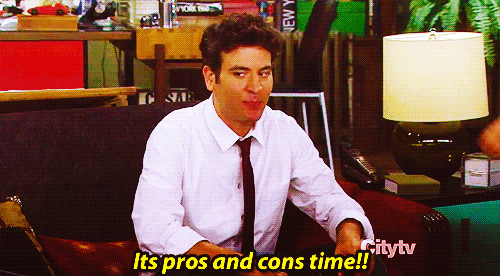 In conclusion, it is safe to say that crowdfunding does in fact possess the ability to offer financial sustainability.
As long as an idea has the potential to add long-term benefit to society, there is no reason that crowdfunding won't be a viable and long-term source of income for social enterprises.
We suggest you also read:
Fundraising 101: The Complete Guide To Raising Money For Any Cause
How To Craft A Successful Pitch For When You're Crowdfunding In India
If you have any feedback or comments related to this article, reach out to us at [email protected]