Crowdfunding In India simplified and explained
By: Rukmini Chopra
Published On: June 28, 2018
A beginner's guide on crowdfunding in India, its types, its benefits and how it works.
Crowdfunding in India is growing and how! The industry is estimated at Rs. 300 crores already with around 10 platforms raising crores for medical emergencies, social projects, startups, creative ventures and even personal needs like education.
Even with this rapid revolution, crowdfunding as an alternative method of financing is new to many. First time campaigners are always wondering what they must do to reach their goal, what platform do they pick and how do they create and promote their fundraiser. (Also, the age old question of "can I raise funds for anything online?" The short answer to which is, "As long as you can find your supporters, yes!")
But before getting into the demographics and status of crowdfunding in India, it's essential to get the basics of this practice right.
What is crowdfunding?
Crowdfunding is a method of fundraising through which you can raise a huge amount online with the help of smaller contributions from a large number of people i.e the crowd. In this practice, you can ask each person to contribute a small amount to add to the goal amount. Your goal amount depends on your cause- it can range from thousands to lakhs.
Crowdfunding as a term is new but the practice is as old as Mozart! Read the full history of crowdfunding, here.
The practice has been beneficial for medical cases, social projects as well as personal causes. Crowdfunding in India has helped several people get a second chance at life. The practice has been instrumental in paying off exorbitant medical bills, in cases where urgent surgeries such as transplants or open heart surgeries are required.
Crowdfunding has also helped NGOs fulfill their initiatives related to children's education, women's welfare, etc. and aided people in their projects such as paying off college fees, travelling abroad etc.
Want to understand crowdfunding in India better? This infographic will make it clear!
Types of crowdfunding
Donation-based
In this type of crowdfunding, the campaigner doesn't have to return the funds to his/ her donors or investors. This type of crowdfunding is used in cases such as medical, non-profits, charity, medical, disaster-relief.
Reward based crowdfunding
This form of crowdfunding entails people helping you out in your business, in return for rewards. Typically, it would include people using the product or service that your business/ company offers. Reward based crowdfunding is considered similar to donation-based crowdfunding since there is no return of funds or equity involved.
Equity based crowdfunding
In equity based crowdfunding, contributors can become fellow owners of your company. They have the privilege of getting a financial return for the investment that they make. They also receive a share of the profits that the company makes, typically in the form of a dividend or a distribution.
Debt based crowdfunding
This kind of crowdfunding is also termed as peer-to-peer crowdfunding (P2p) which is a means through which investors can lend their money to entrepreneurs for specific periods of time at fixed interest rates. These help in providing the entrepreneurs with better return of investments as opposed to them getting the same through regular banking options.
How crowdfunding works
Start a fundraiser
When you visit our website, you will come across a button 'Start a fundraiser'. Once you click on it, you will see a dialogue box asking you for your name, email address, mobile number and city.
In the next step, you will be asked details about your cause/project and your goal amount. Once you complete these steps, you can activate your fundraiser and start raising funds right away!
To know more about the process of starting a fundraiser, click here.
Things you need to make a compelling fundraiser
1: A catchy headline
A headline makes or breaks the story. If starting a medical fundraiser, make sure you include details such as the age of the patient, the condition he/she is suffering from and the treatment that is needed.
Example: Help My 3-year-Old Baby Get A Heart Transplant
If you are starting a fundraiser for an NGO initiative or creative/ personal cause, highlight the work you will be doing.
Example: Help Me Raise Funds For My Postgraduate Degree In The US.
Or
Help Wildlife SOS Rescue And Rehabilitate Tortured Elephants
2: Write a compelling story
If you are starting a fundraiser for other causes, write a compelling story highlighting your passion for the cause and how you will make use of the funds that come in. Here is an example:
3: Add pictures and videos
Visuals can make your story look more appealing as well as authentic.
4: Add a goal amount
Set an appropriate goal amount, ideally slightly higher than you need to compensate for bank charges, foreign currency fluctuations and platform fees.
5: Share and promote your fundraiser
After you have created your fundraiser, it is vital that you share it on Whatsapp, as well as social media platforms such as Facebook, Instagram, Twitter etc.
Aside from sharing and promoting your fundraiser online, you can also spread word offline, through exciting fundraising events such as a bake sale, a marathon, etc.
Causes that you can crowdfund for
You can start a fundraiser for causes ranging from medical, to social, to creative to personal. Here are all the categories under crowdfunding explained in detail:
Crowdfunding for medical emergencies
You can start a fundraiser for a patient suffering from cancer, liver disease, heart disease, kidney disease , etc. Medical fundraisers are started for urgent requirements such as transplants, heart or brain surgeries, etc. They are also started for accidental emergencies such as heart attacks, burns, accidents etc.
Kuldeep Shahane started a medical fundraiser, for his daughter Ahanti Shahane who needed an urgent heart transplant. He managed to raise Rs. 26 lakh through 738 donors! You can read more about his fundraiser here.
Crowdfunding for nonprofits
If you are an NGO or a charitable trust looking to raise funds for a cause, crowdfunding should be your go-to-option. Several NGOs have started fundraisers on our websites for projects related to education, women's safety, malnutrition, sanitation, etc.
A still from an NGO's fundraiser to educate the girl child
Crowdfunding for creative causes
If you are a filmmaker looking to start a feature film, a theatre group aspiring to host a grand event or simply an individual working towards a creative project, creative crowdfunding can help you reach your desired goal amount.
Crowdfunding for personal causes
Crowdfunding for personal causes is a type of crowdfunding that caters to more personal requirements such as a student raising funds for his/her education, an individual raising funds to plan a trip abroad, a person looking to buy a dog etc. However, you can still create a medical, creative or NGO-related fundraiser under this category as its broad and covers several causes.
Rashmi Dsouza, a resident from Delhi, started a fundraiser to help an abandoned dog that she found on the streets. The dog was suffering from a severe stomach infection and needed urgent medical help. Rashmi, through her campaign raised Rs. 34,000 through 19 donors for the dog's medical treatment! You can read more about her cause here.
Crowdfunding for startups
Image credit: YourStory
Equity based crowdfunding applies to startups and business. It is a practice through which you can get your business funded with the help of a large number of investors. The investors in turn receive a share of the returns, depending on how the startup is performing. Equity based crowdfunding is on the rise in India where a ton of startups are making use of this practice and making a name for themselves in the market.
Benefits of crowdfunding
You may have the option of taking a loan from the bank for your cause/project. You also may have trusted family members and friends that you can borrow money from. But opting for crowdfunding can provide you with great advantages. Here's why:
1: An easy process
In crowdfunding, you can start a fundraiser within minutes by providing the necessary details, like we mentioned above. Whereas to obtain a loan from the bank, there are several steps involved. This guide by HDFC tells you how to get a personal loan and this article explains the steps to get a business loan.
Why go through all that hard work when you can simply raise funds through two easy steps right? There's no heavy duty paperwork involved in crowdfunding!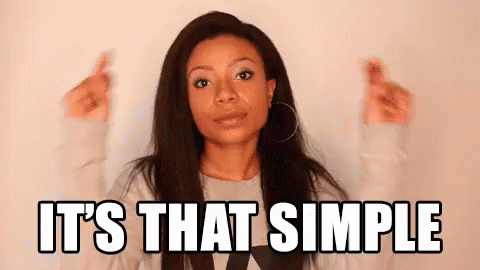 2: No pressure of returning the funds
In donation-based and reward-based crowdfunding, there's no pressure on the campaigner to return the funds that he/she collects. The same is not the case when you borrow loans from banks or family/friends.
3: You can approach thousands of people at once
Crowdfunding enables you to seek help from thousands of people at once. The same is not the case with other conventional methods of gathering funds. You can only rely on a few trusted individuals to help you out financially. But in crowdfunding, there's no limit.
4: No waiting game
Banks or your friends/relatives may take time in lending you money. While banks may take time to process your loan, your peers might not be able to give you the funds you need on an urgent basis, if they themselves are short on cash. But in crowdfunding, they money starts entering your bank account, the minute you activate your online fundraiser.
5: Under your control
The reach of your fundraiser is under your control. If you market it well on social media platforms, you can even exceed your goal amount. The same is not the case when you obtain a loan for a specified amount. If you require more funds, you would have to obtain a separate loan for the extra amount.
Crowdfunding in India
Crowdfunding in India is a new concept but is picking up at a rapid pace. Owing to the rampant social issues such as poverty, lack of education, lack of women's safety, etc. that exist in our country, crowdfunding is emerging in the NGO sector and has been instrumental in bringing about the much needed changes.
Tharuni Swecha, is an NGO that crowdfunded to provide 500 bicycles to school-going girls and raised 2. 5 lakh through 42 donors! You can read more about their journey here.
Medical crowdfunding is saving lives!
Aside from the welfare sector, crowdfunding is also proving to be a gamechanger in the medical field. This article by the Hindustan Times, talks about how Indian crowdfunding platforms are growing at a 100% rate and are raising Rs 20-25 crore every month. The article highlights that crowdfunding is a hit amongst the poor as well middle classes who can't afford to pay for treatments such as chemotherapy, organ transplants etc.
The practice is also helping out families who don't have an insurance cover, which constitutes 90% of the population.
Another report focuses on how crowdfunding is being used by India's youth for social causes as well as personal causes. From crowdfunding to build an app to sourcing instruments to teach children at government schools, Indian youngsters are using this practice in unique ways.
Commonly asked crowdfunding questions
1: Why should I opt for crowdfunding?
In crowdfunding, one doesn't have the pressure of returning funds borrowed in the form of loans or through relatives and friends. And there is no heavy paperwork involved which is a big plus! Here are 7 more reasons to crowdfund your idea!
2: What can I crowdfund for?
From making a potato salad (which someone actually crowdfunded for and raised millions) to buying a toy for your dog, to saving a loved one's life to going on a holiday, you can crowdfund for ANYTHING.
3: What crowdfunding platform do I choose?
There are very few crowdfunding platforms in India, as compared to the west where there are hundreds of options to choose from. Picking a crowdfunding platform is as crucial as picking a school project partner. (You don't want to be stuck with the one that leaves all the work for you to do.) Here's a quick comparison of crowdfunding platforms in India to make an informed choice.
Alternatively, look for these things:
Judge the platform's USP
You might want to choose your crowdfunding platform, depending on what cause it's the most reputed for. For example, though Impact Guru hosts campaigns related to social, as well as personal and creative causes, it is most reputed for its medical crowdfunding.
Look for special features and benefits
You should also go for a crowdfunding platform, that offers unique options and benefits. Impact Guru gives campaigners privileges such as tax benefits and support fundraising. To know more about these, read here and here.
Do thorough research on the platform's reputation
You will obviously do your research before choosing your crowdfunding platform. But in your research, you should essentially look for factors such as the amount of money that the crowdfunding website has raised, its affiliations with other organizations, the reviews it has received from former campaigners on social media, etc.
4: Is crowdfunding free?
You can start a fundraiser free of cost, and don't have to pay a penny for the process. However, all crowdfunding platforms in India, keep a share of the funds that you end up raising. From the funds that you raise on any particular platform, the company will take a certain cut. So be ready to give them some of your money.
Also, as a campaigner, you might want to enjoy some additional perks such as making your story run on news websites or Facebook ads, etc. For each of these processes, you might have to pay an extra amount to the company, that can help you in marketing your campaign.
5: What makes me eligible to crowdfund?
Your eligibility as a campaigner depends on the kind of crowdfunding platform you choose. For Impact Guru, you cannot crowdfund unless you are 18 years of age and above.
But as a universal law, you can crowdfund irrespective of your caste, creed, colour or religion. The crowdfunding community does not discriminate!
6: Is crowdfunding legal in India?
Of course it is! Apart from equity based crowdfunding which struggles to thrive, SEBI has allowed other models to grow and succeed. You can read about crowdfunding regulations in India to know more.
All set to start crowdfunding? Reach out to us engage@impactguru.com if you have questions related to crowdfunding!
Go ahead and start a fundraiser now, you crowdfunding genius!