Understanding chronic kidney disease in India: Causes, symptoms, cure
By: Aakanksha Bambulkar
Published On: September 17, 2018
What is kidney disease? What are the reasons for kidney failure in India? We answer the necessary questions. Read on...
Kidney failure or kidney diseases can occur when our kidneys lose the ability to filter waste from the blood. The number of Indians that suffer from chronic kidney ailments has doubled in the past decade and the situation has become so bad that about 8 to 10% of the adult population suffers from some of the other form of kidney diseases.
Image credit: medindia.net
The number of patients undergoing dialysis in India is increasing by the minute which, sadly enough, majorly includes children too. Not much importance is given to kidney disorders as it is still under-the-radar condition.
Ask anyone how a kidney functions and you will most probably get this answer - it is the pair of organs that filters fluids which helps in the removal of waste from the body. The fact that people can survive with just one kidney has added to this misconception about their importance.
Even as we speak, chronic kidney failure is taking a huge toll on lakhs of families in India. This is highly unfortunate because kidney failure is the easiest of all organ failures to manage with dialysis, which can sustain the function of kidneys to a significant extent. It is also the easiest solid organ to transplant.
Chronic Kidney disease in India: Causes and Symptoms
India faces a total of 60 million cases of diabetes, more than any other nation.Unfortunately, majority of them are either not diagnosed in time or poorly treated as a result of which, at least 30% of cases will develop into chronic kidney diseases.
There are some diseases and conditions that might lead to kidney failure, which include:
A blood clot in or around your kidneys

Infection

Overload of toxins from heavy metals

Usage of drugs & alcohol

Vasculitis, an inflammation of blood vessels

Dyes used in image testing

Certain antibiotics

Uncontrolled diabetes
Symptoms of chronic kidney disease
It is important to look for symptoms which are hard to detect in the initial stages. These include:
Sleeplessness: The toxins & impurities that remain in our blood when the kidneys fail to filter waste tend to give us difficulty in sleeping,better known as, sleep apnea.

Skin Problems: When the kidneys can no longer serve the purpose of maintaining the strength of the bones and generating the right amount of minerals in the blood, it results in dry and itchy skin.

Swollen ankles & feet: Decrease in the kidney function can lead to a sodium retention causing the ankles & feet to swell.

Loss of appetite: This is one of the most common symptoms of any disease. The buildup of toxins in your body reduces the functions of the kidney.

Cramping muscles: The imbalances in the Electrolyte level leads to low level of calcium and poorly controlled phosphorous contributing to muscle cramping.

Multiple myeloma: A cancer of the plasma cells in your bone marrow
Chronic kidney diseases are easily curable but the cost of surgeries, medications & transplants are unbelievably high in our country which makes it difficult for people below the poverty line to fend for themselves.
This brings us to the necessary treatment and the expense that goes into it
Chronic kidney disease in India: Treatment options
1: Haemodialysis is a life-saving procedure which is used to flush out toxins from the body.
2: The treatment requires about 8-12 sittings a month, the cost of which could fall anywhere between Rs. 1,900 to Rs. 4,500 per sitting!
3: The average cost of Erythropoietin therapy is approximately Rs. 10,000 to Rs. 14,000 per month.
4: The cost of chronic ambulatory peritoneal dialysis with "Y" set at 3 exchanges per week, which most patients in India do, is Rs. 28,500 per month.
5: A rental transplant (RT) procedure costs Rs.50,000.
With this math, an average person suffering from kidney failure can end up shelling out approximately Rs. 50 lakhs from the time of diagnosis till the time he/she receives a transplant. The cost of the post-treatment care comes in the next stage.
Does this mean that people who suffer from chronic kidney diseases fall short of medical options?
There have been a lot of advancements in medical research which have made it possible to slow down and even halt the progression of such chronic diseases. The initial stages of a chronic disease can be controlled with a healthy diet and proper medications.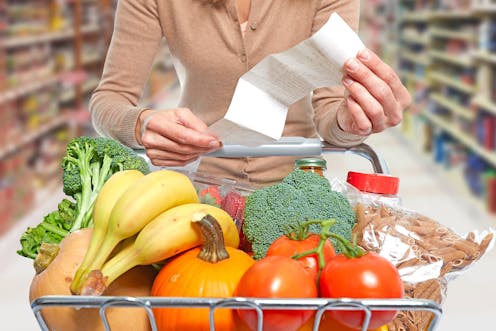 Patients can also make use of Government hospitals & facilities which give admission to a lot of patients at a lot cheaper rate. Here is a list of hospitals to help you with your dialysis and transplant needs:
All India Institute of Medical Sciences (AIIMS) - New Delhi

Manipal Hospital - Bangalore

Fortis Hospital - Bangalore

Indraprastha Apollo Hospital - New Delhi

Kokilaben Dhirubhai Ambani Hospital - Mumbai

Global Hospitals - Mumbai

Sri Ramachandra Medical Centre, Chennai

Rajagiri Hospital, Cochin

Seven Hills Hospital - Mumbai
Even with such hospitals and medical facilities, why are we still lagging behind?
The state of Maharashtra is the richest state in India but if we take a look at India as a whole, 28.5% of the Indian population lives below the poverty line.
To add to this, about half the population is forced below poverty line due to the exorbitant costs of medication, surgeries and treatments in the private sectors.
Around 80% of Indians live without insurance covers, making it close to impossible for them to pay for kidney treatments.
How does crowdfunding help kidney treatments?
Crowdfunding for kidney disease is emerging as a prominent treatment option. Impact Guru has helped a lot of people overcome this disease and pay for their medical treatments; mentioned below is one such case:
This is the story of Harish, who was undergoing dialysis when he found out that his 5-year-old daughter was diagnosed with multiple organ failure and needed surgeries immediately. The family could pay for either the father's or the child's surgery.
This was not difficult choice for Harish- he put his daughter first. Having depleted all his savings, Harish had no money left to pay for his own kidney treatment. Hence, he opted for crowdfunding, and chanced upon Impact Guru.
He started a fundraiser for his treatment and within no time, he had an appropriate organ match and was in a financially good position to receive surgery.
Harish was successful in getting his kidney transplant. Sadly, his body stopped responding to the kidney a year later and Harish passed on.
However, there is solace in knowing that the man could at least fund for his surgery in the first place, through the power of crowdfunding.
You can read Harish's story here.
This practice helps a lot of people facing a financial crunch, get back on their feet and receive proper medical attention at the appropriate time.
Click here to read more such success stories.
To Conclude...
Diseases that affect the kidney can be life-threatening but can be prevented with early identification and good medical care. Even though there are a lot of doctors and hospitals and advancements in the medical field, the onus of preventing kidney diseases is entirely upon us.
The first step is leading a healthy lifestyle and making ourselves aware about kidney disease.
We suggest you also read:
10 Things You Need To Know About An Organ Transplant in India
Ravi's Personal Approach To Crowdfunding Helped Save His wife!
If you have any feedback or comments related to this article, reach out to us at [email protected]