5 NGO crowdfunding campaigns and what we learned from them
By: Malini Bhattacharya
Published On: June 12, 2018
We list our fundraising techniques for NGOs that they can use for quick donations. Read on!
Traditionally, nonprofits (which include non governmental organizations and not for profit organizations, as well as the charitable arms of social enterprises, foundations and community based bodies) have fundraised by bidding for philanthropic funds or by canvassing members of community, going door to door asking for charity, or having a few big fundraising events each year.
Donations to the organization, or its projects and cause, used to come in through offline channels. This was before NGO crowdfunding became a thing.
The earliest crowdfunding platforms in India began operations in the mid 2000s. Crowdfunding for NGOs in India, which means that funds are collected from a large number of donors online (who each typically give a little) to help finance a social cause, or pay for a social change project, has now replaced NGOs' offline fundraising to some extent in India as well as in the West.
Some of the benefits of crowdfunding over offline fundraising include:
Crowdfunding is low-cost. There is no cost to get started and few overheads. Most platforms will let you start for free and only collect their service fee when your campaign closes and you are ready to collect raised funds.

Crowdfunding can be very quick. Some of the most successful campaigns are also the ones that raise funds the quickest.

Crowdfunding is risk-free. If it comes down to the worst, you will not meet your fundraising goal. There is no penalty for this. You can usually collect whatever funds you have raised and close your fundraiser.
Crowdfunding helps you reach the most number of donors possible. Since crowdfunding success is dependent on effective social media sharing, and also because each share by a supporter can increase your campaign visibility in the cyberspace, you get to reach many more donors through crowdfunding than through offline fundraising initiatives.
Dozens of NGOs from around the world have had incredible success with crowdfunding endeavors to raise funds for their projects. Here are five nonprofit crowdfunding success stories to inspire and motivate you:
The Robin Hood Charity Challenge 2017
Robin Hood is a New York City charity focused on improving the lives of 1.8 million poor New Yorkers, helping send children to school, finding shelter for the homeless, and medical attention for the sick and afflicted.
The organization has crowdfunded in the past with Crowdrise to run short and long term projects to assist this segment with opportunities in education, positive early childhood influences, chances at social and cultural growth, as well as job and economic security for the parents of the children they take under their wing.
The Crowdrise campaign raised $504350 for its anti poverty cause, with a hundred runners participating for the organization at the New York City marathon in 2017.
What we learned
Going offline to market a crowdfunding campaign (here, tying up with the TCS NYC marathon, is usually a good idea to garner donor support).
The Women Inspirational Development Center project
The WIDC crowdfunded with the world's largest crowdfunding non profit GlobalGiving to raise funds for the empowerment of 250 of Nigeria's urban poor women.
The chosen segment have limited education and are at risk of taking to the streets to make a livelihood, and of being harassed, assaulted, and abused systemically. The WIDC project, which raised $5749 on GlobalGiving, is aimed at training this group of women in sellable skills, such as cake baking, hairdressing, catering, dressmaking, etc., and make them self-reliant economically.
This also them offers a degree of protection from physical and sexual violence.
What we learned
This campaign is a great example of how an open and transparent fund utilization plan will help draw a donor into the fabric of a fundraiser and help them relate to, and empathize with, the people in the fundraiser story. When impact is made visible to the donor, they become much more likely to make a gift.
Save the Children East Africa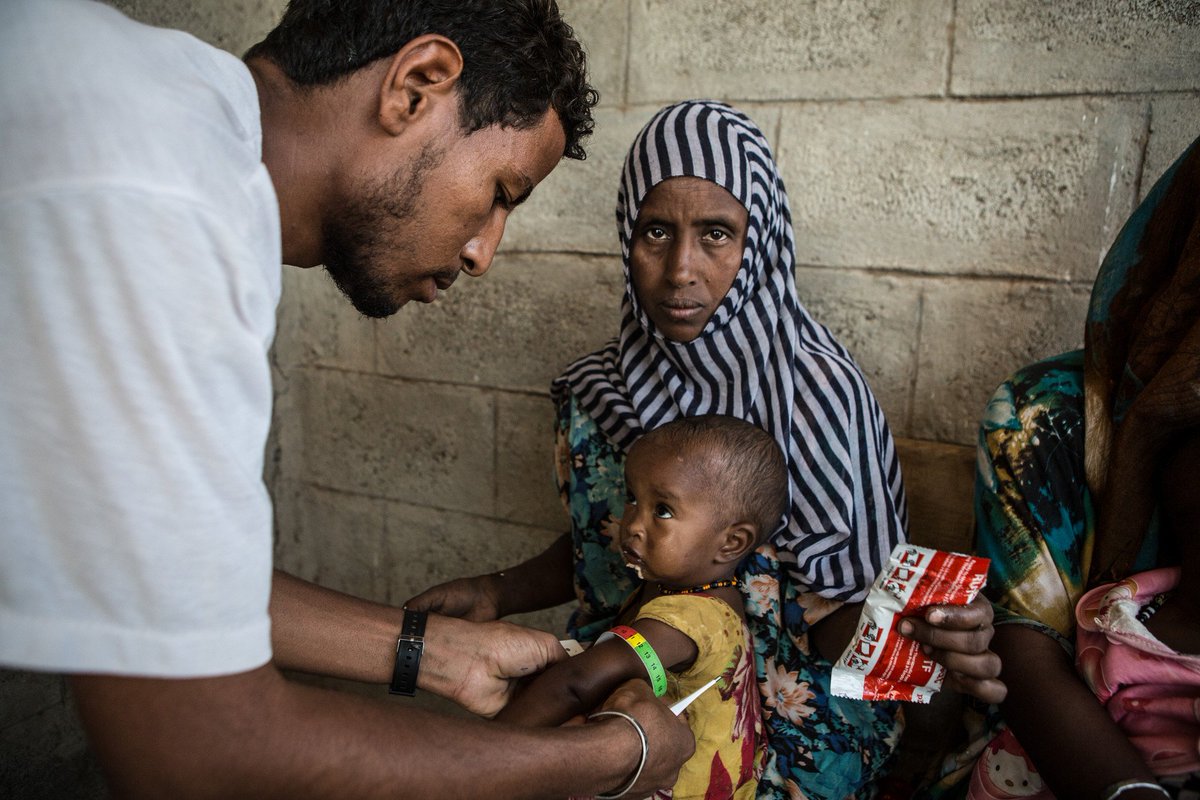 In late 2017 and early 2018, East African countries like Somalia, Ethiopia and Sudan have witnessed a massive drought, and consequently, a famine and shortage of food.
Crops and livestock alike have been destroyed, leaving people hungry and sick with water borne illnesses like diarrhea and cholera. Save the Children's East Africa unit crowdfunded with Just Giving to fundraise to send direct aid to the region, not only with food and clean drinking water, but also with health kiosks in the remotest areas.
The object of the project was to ensure that children, especially, stayed healthy, well-fed, and continued to attend school. Over 16, 000 British Pounds were raised.
What we learned
If we could take away one learning from this successful crowdfunding project, it would be that storytelling can make or break a campaign. Save the children wrote a simple, moving, yet compelling story for this campaign, one that moves a potential donor while supplying a wealth of information and fund utilization details.
Comfort Cases
Comfort Cases is still raising funds on GoFundMe, and very close to its target of $200,000. This project is geared to help children without homes transition with a little grace, and a little comfort, into foster homes, where they often enter without many belongings but the clothes on their back and a toothbrush.
Comfort Cases is designed to make available some comfort items for these disadvantaged children - a pair of pyjamas, or a toy, or a coloring book, in a commendable effort that pays to attention to foster children's often overlooked emotional well-being.
What we learned
While we know that crowdfunding success comes with a good social media strategy, Comfort Cases has taken their sharing tactics to a level of great expertise. Over 9700 shares from visitors to the Comfort Cases GoFundMe page made sure that the project got the visibility it deserved, with donations pouring in from 3216 donors over two years!
Village Volunteers Mukti
Village Volunteers, a globally operative NGO committed to finding sustainable solutions to community problems, raised funds with Impact Guru to address a twofold social conundrum; one, the taboo around menstruation that prevents young rural girls from accessing hygienic sanitary pads, and two, the rehabilitation of women from inter generational prostitution families by employing them in manufacturing and business.
The women were selected from a red light area in Kolkata by New Light NGO and taught to manufacture a biodegradable pad called Mukti, and given sales training to distribute the pad among vulnerable girls.
The fundraiser raised nearly twice its goal amount, Rs. 8,55,104, and has helped change at least a dozen lives already.
What we learned
This project stands out as one we hosted as a crowdfunding platform that did everything right, by the book. If we were to pick a single learning from the Mukti project, it would be the fact that they decided to give rewards to donors who made the biggest contributions to their fundraiser.
The rewards themselves were either acts of public acknowledgement on social media, or handmade gifts made by the women that the donor was making efforts to help.
Through the system of rewards, a lasting emotional connect was built between donor and those who needed help, making the fundraising process smooth and empowering for everyone.
Crowdfunding projects: An important note
The success of all of these NGO crowdfunding campaigns teaches us one lesson, and that has more to do with being human than anything else. Empathy and mercy and hope are not dead yet, despite the sorry state of the world we have to encounter everyday.
It is up to us to send help when it is sought and pass a better world into the hands of posterity.
We suggest you also read:
Are You A New NGO Looking To Raise Funds For An Important Cause? Follow These Tips For Instant Donations!
6 Effective Strategies For NGO Crowdfunding That I Learnt In The Past Year
If you have any suggestions or feedback related to this article, reach out to us at [email protected]