Online crowdfunding in India: myths vs facts
By: Jasmine Marfatia
Published On: July 25, 2018
Allow us to debunk some common misconceptions that people have about online crowdfunding facts in India.
As online crowdfunding in India gains momentum, it's important to correct some of the preconceived crowdfunding facts. Since crowdfunding is relatively new, a lot of people may be skeptical to try it because of some of the myths that surround it.
In today's article will shall unravel all those myths and only present the complete truth to you.
So here goes:
MYTH: Crowdfunding is only for non-profits and medical causes.
FACT: Crowdfunding is for everyone!
The notion that crowdfunding is only for non-profits and medical causes probably roots from the fact that majority of the fundraising in India is done by people raising money for medical treatments and social causes.
What this really goes to show is how many people struggle with finances to access even basic healthcare.
The fact is that you can opt for online fundraising for just about anything and everything - here are a few ideas: education crowdfunding, environmental crowdfunding, creative arts crowdfunding, travel crowdfunding, sports crowdfunding, personal causes and projects crowdfunding, crowdfunding for business and social enterprises.
MYTH: Crowdfunding is all about the money.
FACT: Crowdfunding is multifaceted, with several other benefits.
While it may seem like monetary benefit is the be-all-and-end-all of crowdfunding, the truth couldn't be further away. Surely money is one of the most important aspects of this concept, after all 'funding' is in the name.
But any past campaigner will tell you that crowdfunding has so much more to offer in terms of individual and organizational growth, as well as social growth.
Artists, business owners, and social entrepreneurs gain opportunities to validates their project/ ideas, marketing benefits, chances for collaboration, connection, and contribution. Nonprofits not only get funding, but also an effective platform to raise awareness about social issues.
As more people get on the bandwagon of online crowdfunding in India, the possibilities will continue to grow.
MYTH: People never donate.
FACT: Online crowdfunding in India has been incredibly successful!
At Impact Guru alone, we've have helped people and organizations raise over 329 crores for various causes, only in the last 4 years. If one were to put together and see the numbers of all crowdfunding platforms in India jointly, the numbers would be staggering.
This goes to show that philanthropy is not dead, and people do donate. You will always find like-minded people who align with your idea, or sympathize with your initiative. It's all about the effort you put into your campaign.
MYTH: Crowdfunding is easy money.
FACT: Crowdfunding requires hard work.
It would be wrong for any campaigner to get involved in online fundraising thinking that it's quick and free money.
The truth is that not all campaigns succeed in raising money, nor is it an easy task to do so. While it may be much easier than traditional financing models, it's not effortless.
Your work begins well before your campaign starts, you need to create a powerful campaign narrative, combine it with photos, videos, clips to make it more pull attention. After that, making it viral on social media is the next step.
This is where many campaigns fall through. Your online engagements with supporters, as well as potential supporters determine the funds you will raise.
To ensure that your supporters donate towards future projects as well, it is important to constantly stay in touch with them too.
Have a look at this step by step guide to writing the most effective donation appeals.
MYTH: Donating to crowdfunding campaigns is risky, because they could be fake.
FACT: Most crowdfunding websites verify their campaigners prior to launching.
Like Impact Guru, most platforms for online crowdfunding in India conduct a due diligence process in order to verify the authenticity of a campaigner's cause. Tangible proof is always presented even on the campaign page itself.
For instance, people raising money for medical treatments, always have documents authorized by hospital authorities for all donors to see.
This isn't to say that there are no fake campaigns out there, but rather to say that it is actually quite safe and risk free. Besides, you can face the same risks even when donating through traditional forms of charity.
MYTH: Asking for money is embarrassing.
FACT: Asking for money is empowering!
Given that most online crowdfunding in India is done for medical and social causes, why must one feel embarrassed to ask for money? If your nonprofit is going to change one or more persons lives, then it should empower you rather than embarrass you. Asking people to join in on your initiative to make a difference in the world will empower them too.
If you're raising funds for yours or a loved ones medical treatment, then you're simply asking for a little help, and there's no shame in that - every once in a while we all need a little help.
Additionally, if you're raising funds for a business or social enterprise, then you should be proud and excited to share your idea and vision with the world, never embarrassed.
If your tone of asking for funds makes you look embarrassed and shy, it may discourage people from donating to your cause. On the other hand, if your campaign exudes passion and confidence, it will encourage people to contribute and inspire them to join your cause.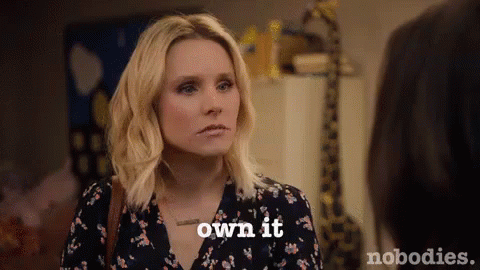 We already know that fundraising for medical causes in India is the most popular because it is the need of the hour. So it only makes sense to clear up some myths that are specifically about medical crowdfunding:
MYTH: Medical crowdfunding is only for the poor.
FACT: Medical crowdfunding is for everyone.
A lot of people believe that medical crowdfunding is only for people who live below the poverty line, or those who don't have any savings to pay for expensive treatment. But the truth is that certain medical treatments like surgery or cancer treatment are expensive for most people, even those who do earn well and have savings.
Moreover, even people who do have savings may raise money for medical causes so that do not have to deplete their personal savings on unexpected medical treatments.
MYTH: You can't raise money for the same illness twice.
FACT: You can raise money for the same cause as many times as you need.
Diseases and illnesses are unpredictable, and the expenses associated to treating them are even more so. So often there are cases where one disease can spiral into other medical conditions, and one surgery's complications can call for another surgery.
A cancer survivor too, is always at risk of relapsing. For such cases, medical fundraisers are a blessing. Crowdfunding websites like Impact Guru allow their campaigners to run as many campaigns as they need, so that they have all the financial support to fight their disease.
MYTH: Medical crowdfunding is only to raise money for people's treatment.
FACT: Medical crowdfunding can be used for any funding requirement in the healthcare industry.
The fact is that crowdfunding can be a useful fundraising solution for all initiatives, but in India it has been especially beneficial to those who need medical care but can't afford the cost of it.
However, there are many other initiatives in the space of medical crowdfunding itself, that can leverage the benefits of fundraising to bring about improvements in the healthcare industry.
A few examples include building hospitals in remote areas, funding medical research studies, organizing medical conferences or workshops, etc.
In India crowdfunding is a relatively new concept, and we understand that it may take some time for people to adapt to it. But we hope that debunking these myths will encourage Indians to adopt alternative fundraising techniques such as this, for financial stability in any category.
For a detailed understanding of how crowdfunding works in India, have a look at this infographic.
We suggest you also read:
Fundraising 101: A Complete Guide To Raising Money For Any Cause
How Crowdfunding Works In India vs The West: Key Differences And Similarities